EDINBURGH 2019: BWW REVIEW: DEAD RINGERS LIVE, Pleasance EICC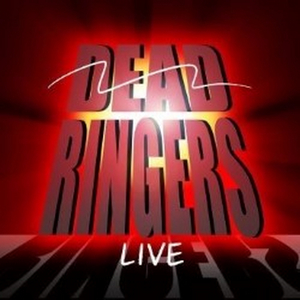 Jon Culshaw, Lewis MacLeod, Jan Ravens and Duncan Wisbey thrill audiences with their quick wit and wonderful impersonations of politicians and public figures in Dead Ringers Live.
We meet Boris Johnson, Donald Trump, Theresa May, Jacob Rees-Mogg, Nicola Sturgeon and Michael Gove in quick succession. Wisbey also accompanies on the keyboard at times, supporting the group singing witty ditties.
A particular highlight, which had the crowd roaring, was a double Boris Johnson face-off where Culshaw and MacLeod went head to head with reckless 'Bad Bozza' and marginally better 'Statesman-like Boris' - both behaving very badly.
Brexit is a hot topic, but a section on Louis Theroux, where it's suggested Theroux looks like a grown-up Harry Potter, is also hilarious. Furthermore, the world of news presenters, talk show hosts and the Exotic Marigold Hotel were mocked.
Popular TV series actors from Line of Duty are impersonated to perfection, with the issue raised of why such a thrilling series is aired on a Sunday - hardly relaxing. Nigel Farage doesn't get away without being ridiculed, and a personal favourite was a medley of Sir Ian McKellen, Dame Judi Dench and playwright Alan Bennett.
The audience had completed suggestion requests, where old favourites where explored, and the highlight was a series of Disney-themed songs of alternative lyrics.
Hilarious, clever and inventive.
https://tickets.edfringe.com/whats-on#q=%22dead%20ringers%22
Related Articles