BWW Review: TARRA CONNER JONES HERE IS LOVE at Westcoast Black Theatre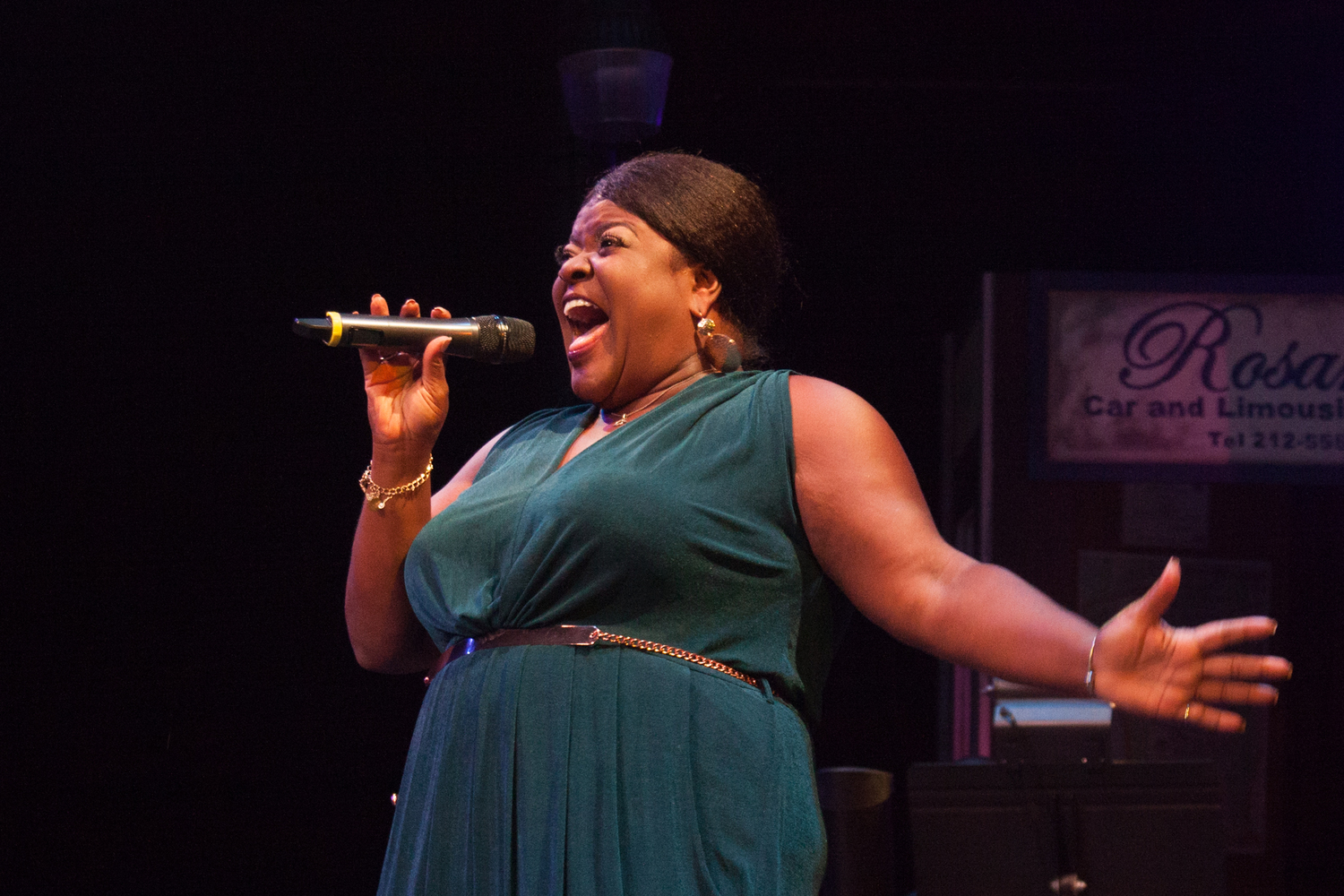 Westcoast Black Theatre Troupe, under the brilliant direction of Nate Jacobs, produces some of the best entertainment theatregoers will savor. From the simplicity of beautifully staged plays to lavish musical productions and intimate talkbacks, audiences can always expect a high-end caliber of artistic endeavors.
One of those undertakings is WBTT's Young Artist Series who's Young Artist Program is generously underwritten by community supporters. This program provides performers an opportunity to showcase their work on the Main Stage. While being mentored by Mr. Jacobs, the artists learn firsthand about producing a show, arranging for accompanists or additional performers, lighting, sound assistance, publicity and marketing.
Miss Tarra Conner Jones who took the stage for the season's first Young Artist Series literally took the stage, owned the stage, and captured our hearts. This young lady had a story to tell and what better way to tell it than through the gifts and talents she has as a performer.
With the backdrop of the In the Heights musical set that is currently running illustrating facades of an upper Manhattan neighborhood, it was the perfect ambience for a New York cabaret feel. Lights split the darkness revealing a stool, a small table draped in red, a music stand and a mic. "Love for Sale" cracked the silence of the room with an entrance from Miss Jones wearing a beautiful teal gown, hair up to one side, gold heels and large gold dangling earrings. You knew you were in the presence of a star.
In typical cabaret fashion, her show was interwoven with stories and interactions with the audience; intimate and captivating. Tarra went on to tell about her journey of "life and love", choosing the perfect song list as she set up the scenario for each number. Tarra grew dearer to the audience with each song she sang from her soul. "Sunday Kind of Love " brought the first of 4 standing ovations in which Etta James would have been proud. Her jazzy version of "You're Nobody till Somebody Loves You" and "That Old Black Magic" got the crowd clapping and singing along. "One Scotch, One Bourbon, One Beer" called for standing ovation number two and brought the house down. Her version of "Goody Goody" was sassy and playful. "I Am Changing" brought people to their feet for ovation number 3. It was such a powerful rendition sung from the depths of her heart.
The stage went dark, giving Tarra time to change for her final number. Mellow music played giving us further time to enjoy Musical Director and Bass James "Jay" Dodge, Etienne "EJ" Porter Drums and RoBert Henderson ll on the piano. There's nothing these guys can't play. Tarra returned to the stage in a fresh as spring off white dress with pastel floral print. She then proceeded to take us to church in a moving and spiritual version of "Love Lifted Me", which brought standing ovation number 4.
Her message to us all that night was, "you are enough". She made us repeat it out loud. Besides encouraging women to be confidant in who they are, one of the most beautiful things spoken that night was the love between a mother and a daughter. Before her beloved mother passed away, she encouraged Tarra and in return Tarra paid tribute to her stating, "Mama didn't want to leave me with broken wings and I am here to be the woman she raised me to be". Here is Love. And its name is Tarra Conner Jones.
Returning from Shanghai, China, Tarra took some time out of her busy schedule to answer of few questions for BroadwayWorld Sarasota.
When did you know you could sing?
I was about the age of 10/11 when my church received a new pastor. This new pastor was a singer and overheard me in a youth choir rehearsal. I was in the youth choir because during that time, elders made you participate in church. And singing seemed easy enough. So, after overhearing me, he asked if I would sing on a special program. I sang, "Give me a Clean Heart". The audience response made me know that this must be something I'm good at!
Did you take vocal or music lessons growing up?
Yes, I took vocal and piano lessons. I initially trained as a classical vocalist, and later stumbled into my true destiny...the theatre.
You said your mother was the one who always encouraged you, helped you believe in yourself and helped get you through a devastating divorce. What do you think she would say about your show?
My mama would have been extremely proud. She and all of her friends would have been on the front row. She would have purchased refreshments for everyone involved. That was just her way. I can literally hear her saying, "Tarra, mama is so proud of you. Your show is really good, and I can see you doing more with it. Make sure you go over your notes so it can be even better tomorrow."
Your one-woman show at WBTT allowed your audience to get to know you and your life's journey through the stories you shared and the songs you sang that related to them. What made you decide to do a show of this nature?
I wanted to share something that had a universal theme, and that people could relate to. Love is universal. Everyone has experienced heartache, pain, joy, love, and basic human feelings. While in Shanghai, I noticed that all of my songs had the love thread running through them. It just seemed natural for me to write about my experience with love. It makes me very vulnerable, but that's not a bad thing. I believe that is what touches people the most. I didn't want it to look so much like a staged show, but rather a living room gathering with friends gathered and chatting.
Is it emotionally challenging to do a program like this? It's so personal.
For me, it's been healing and therapeutic. There's a power that comes with standing in the truth of your own story.
What took you to Shanghai and how was their reaction to your show there?
A text message from a friend started the whole Shanghai experience. She asked if I'd be interested in doing a contract at 2 clubs over there. I split my time between a classic jazz lounge and a R&B Club. My show was loved and listed as one of the top shows to see while in Shanghai. I basically sang over there, and did very little talking between songs. But, while there I wrote, "Here. Is. Love."
What would you say to women battling self-esteem?
Get away from whatever or whoever is attached to your battle. Seek counseling. For me I took so many pictures to see what I looked like to the world. For the longest, what I saw in the mirror didn't match what I saw on a picture. It's an ongoing battle, but I don't have to do that as often now. I have come to a place of knowing that I am beautiful, no matter what. I am beautiful, even if my beauty doesn't fit societal norms. I am beautiful because I am me.
What is next for Tarra?
I'll be part of the cast for WBTT's production of, "Motown Christmas" this Fall. After that, I'm off to NYC to start auditioning and to book a Broadway show. I'd also love to do my cabaret in other venues.
How can our BWW readers follow you?
Instagram: tarraconnerjones
Twitter: @LadyTarra8
Facebook: https://www.facebook.com/tarra.c.jones
Website: Tarra Home
Photo courtesy of Don J. Daly, Classic Photography, Inc.
Related Articles View More Sarasota

Stories

Shows