BWW Review: ECHOES at Urbanite Theatre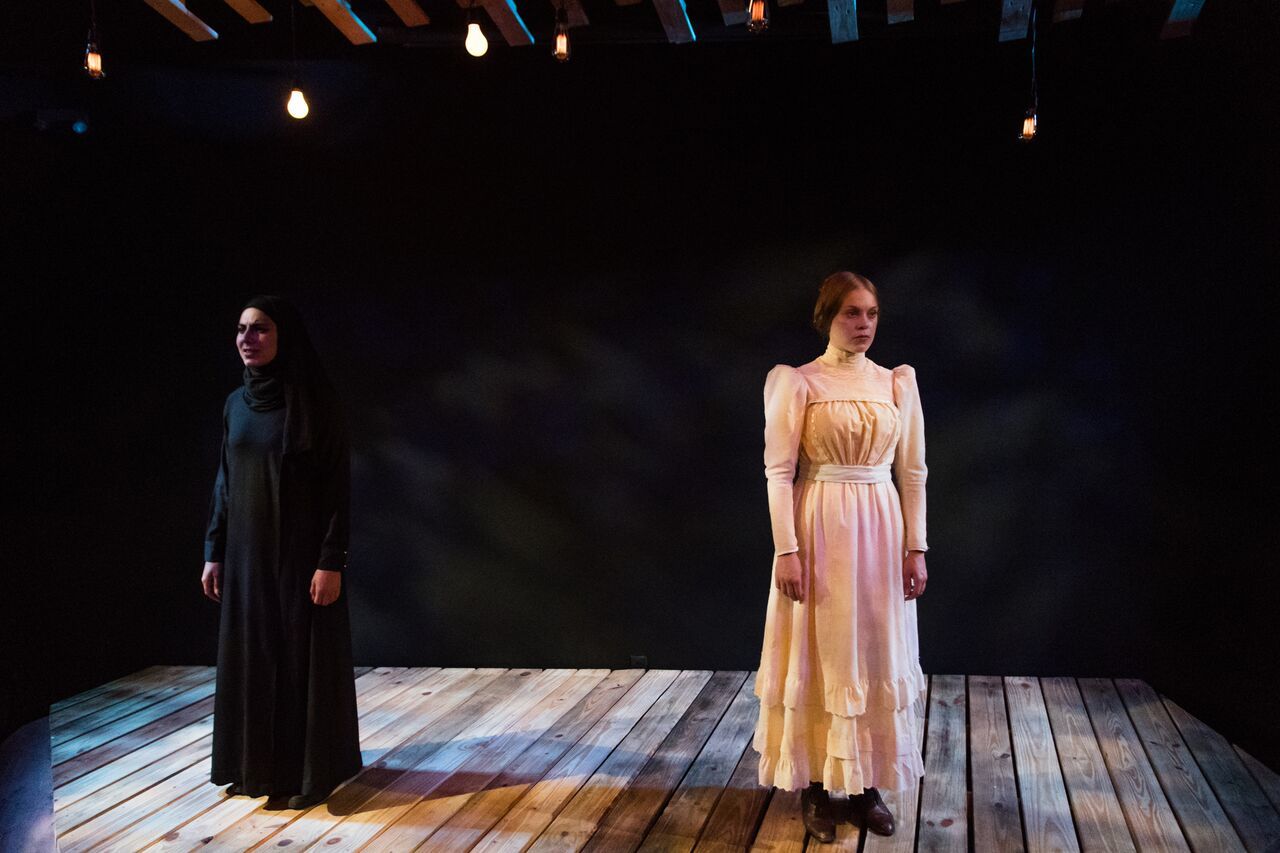 I like musicals. A big cast. Big production numbers. Singing. Dancing. The lights. The staging. The costumes. They all hold my attention and keep me entertained - take me to another place.
Echoes has none of these qualities. Yet I have never been so engrossed in such an intimate story of two compelling characters. With minimal lighting, sound, movement or scenery, the well-written script, interestingly paralleled storyline and captivating characters will engage you and make you laugh. And cry. And think.
Henry Naylor's play is an introduction into the lives of two women from Ipswich, England, Victorian Christian, Tillie (Kate Berg) and Muslim, Samira (Mari Vial-Golden), whose lives paralleled each other's, even though they lived 200 years apart. Often on stage at the same time, one in The Shadows as the other speaks, we come to learn of their hopes and fears and love and pain, not unlike what we are feeling in today's society.
In their times, women where looked upon as helpmates to their husbands in a male-dominated world and sadly used for procreation without regard for love. Hopeful, naïve and not fully understanding of consequences, both women seek out husbands hoping to bear children as their contribution to increasing their country's populace. Tillie has her eyes on an officer of the British Empire while Samira has the hopes of marrying a Jihadi.
After both women marry, reality sets in and things take an abusive turn for the worse. Not giving the plot away, these women show their backbone and intolerance for injustice and rebel. Sometimes it's hard to watch. Other times you want to cheer them on and break the deafening silence in the dark, quiet, little theater. I'm sure women in the audience let their mind wonder as I did a time or two about what I would have done if it were me in their shoes. Some humorous lines allowed us to laugh along with the characters, which gave us a chance to catch our breath and regroup.
Director Brendan Ragan gave the actresses plenty of room to explore the depth of their characters and embody their roles with passion and believability. Ms. Berg beautifully brought Tillie to life as the educated young lady who spoke her mind. Ms. Vial-Golden was formidable as Samira and brought passion and determination to her character. Set and light design by Ryan E. Finzelber was low key yet perfectly ambient for this sobering drama. I particularly liked the slatted wooden stage lit from below. Daniel Kelly's sound cues brought a realistic layer of dimension to this wonderful production.
This may be a bit of a sober topic to see, especially this time of year, but it is well worth the time and in keeping with the type of outside-the-box art Urbanite does so well.
Echoes runs through Dec. 17, 2017 at Urbanite Theatre. For more information visit www.urbanitetheatre.com.