Date Of Death:
June 09, 1929
Latest News on Daniel Kelly:

Date of Death:
Latest News on Daniel Kelly
Stage Credits
  [College/University (US)]
NYU Revival, 1982
Performer
  [Broadway]
1927
Ebenezer Standish
  [Broadway]
1926
Happy
  [Broadway]
1923
Bill
Waiter
Daniel Kelly News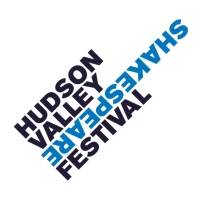 Casts Announced for Hudson Valley Shakespeare Festival 2023 Summer Season
by Chloe Rabinowitz - Mar 16, 2023
The Hudson Valley Shakespeare Festival has announced casting for their 2023 Season.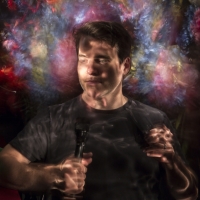 Lakewood Cultural Center Presents BLIND VISIONARIES Featuring Original Jazz Music By The Daniel Kelly Trio
by Stephi Wild - Mar 2, 2023
Learn more about what it means to truly "see" when the Lakewood Cultural Center presents "Blind Visionaries," a captivating musical performance inspired by the works of visually impaired photographers.
Alaska Junior Theater Presents CUENTOS: Tales Of The Latinx World
by Stephi Wild - Nov 30, 2022
Alaska Junior Theater's second performance of 2022 celebrates Latinx culture through the storytelling of David Gonzalez.
Four Fantastic Programs Set for Bushnell Children's Theatre​​​​​​​ ď»Âż2022 - 2023 Season
by A.A. Cristi - Oct 28, 2022
Today, Kristin Davis, associate director of Education and Business Development at The Bushnell, shared 'for the first time since the onset of the global COVID-19 pandemic, The Bushnell has announce the return of children's theatre programming to The Belding Theater!'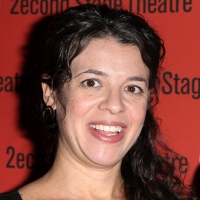 Signature Theatre's SigSpace to Present Quiara AlegrĂ­a Hudes and Sean Ortiz's EMANCIPATED STORIES
by Chloe Rabinowitz - Jun 23, 2022
signature Theatre's SigSpace will present the first-ever installation from Quiara Alegría Hudes and Sean Ortiz's Emancipated Stories project, designed by Yazmany Arboleda with Emmanuel Oni and featuring letter-writing sessions and pop-up performances produced in collaboration with The Fortune Society.
VIDEO: TM88 & Pi'Erre Bourne Drop 'Oms' Video
by Michael Major - May 4, 2022
The song's countless sonic and lyrical twists are captured in the hallucinogenic, Daniel Kelly-directed video, which presents a dizzying dystopia. The vintage, computer game-like animation brilliantly matches the surreality of TM88's digital-leaning production and the thematic leaps of Pi'erre Bourne's stream-of-consciousness bars.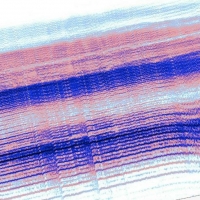 CHARTS & GRAPHICS Concert to be Performed This January
by Gigi Gervais - Dec 12, 2021
Charts & Graphics Concert will be held Saturday, January 15, 2022 at Michiko Studios (149 W 46th St, New York, NY 10036). The show starts at 8PM and tickets are $20 in advance, $25 at the door. Tickets can be purchased online here. There will also be a Live Stream as well as a Facebook option to watch as well. 
SK8 Releases New Single 'Pages' Featuring Rook
by Michael Major - Oct 29, 2021
SK8 is back with his new song, "Pages," a pop-punk rager and the fourth single from SK8 this year. The new song, which features acclaimed drummer, Rook (Machine Gun Kelly), arrives today alongside another electrifying visual directed by SK8's longtime collaborator, Daniel Kelly. Watch the new single's music video now!
Spruce Peak Arts Announces The 2019-20 Student Matinee Series
by Julie Musbach - May 21, 2019
The Spruce Peak Performing Art Center's Student Matinee Series connects children, teachers, and schools with the performing arts in deep and meaningful ways bringing  performances to Vermont that both complement school curriculum, and introduce students to new worlds they have never known before.

Photo Flash: John Wayne Cancer Institute Auxiliary Hosted LA ODISEA, The 34th Annual Odyssey Ball
by A.A. Cristi - May 8, 2019
The John Wayne Cancer Institute Auxiliary (JWCIA) honored neurologist and neuro-oncologist Santosh Kesari, MD, PhD, with "The Duke" Special Service Award, and philanthropist and President of Premier Girls Fastpitch Dan Hay with the Generation of Hope Award, at La Odisea, the 34th Odyssey Ball on Saturday, May 4th at the Montage Beverly Hills, Los Angeles. Co-Chaired by Katie Lewis and Marisol Zarco, the annual JWCIA flagship fundraiser benefits the John Wayne Cancer Institute at Providence Saint John's Health Center. Â Generous sponsorship of the event was provided by The Adelson Family Foundation.
Daniel Kelly Videos
Daniel Kelly Frequently Asked Questions
How many Broadway shows has Daniel Kelly been in?
Daniel Kelly has appeared on Broadway in 3 shows.
How many West End shows has Daniel Kelly been in?
Daniel Kelly has not appeared in the West End