Click Here to Visit the College Center

Blogs are the opinions of the authors and do not necessarily reflect the opinions of BroadwayWorld. BroadwayWorld believes in providing a platform for open and constructive conversation.

Student Blog: Choreographing A Chorus Line!
Giving some insight into what it's like preparing to choreograph A Chorus Line. I'm also shedding light on the overall vision of our production.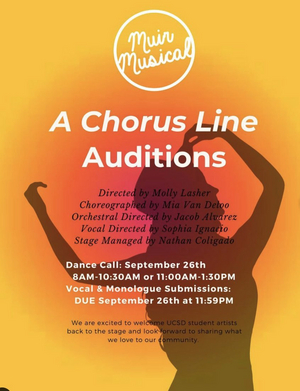 For my first show back in person, I will be choreographing the iconic Broadway classic A Chorus Line with UCSD's Muir Musical (directed by Molly Lasher). Muir Musical is a completely student-run organization that is one of the only musical theatre opportunities on-campus. This show was one of the first musicals I ever fell in love with and as a long-time dancer, Michael Bennett's choreography will always be an inspiration for my work.
While I'm excited to develop this show, there are a lot of changes and other options we've had to take as a creative team with auditions and rehearsal spaces due to COVID. For one, we are doing our dance calls outside on a field rather than a studio. I've been on dance teams and done concerts that required practicing on a turf field, but have never done so for a musical. So, all of our auditionees will wear tennis shoes and have no mirror. As a choreographer, this meant I had to adjust and I have prepared to lead a dance call for over 50 people
One main thing the director (Molly Lasher), the creative team and I are aiming for in doing this show is building community after being separated for so long due to the pandemic. In our eyes, there is no lead in this show and each role has equal importance. Not only that, but even though each character has a description and a specific personality outlined in the script, we want this musical to be an opportunity for the actors to show who they are as performers rather than just playing a part. This show is all about a performer's identity and what it means to follow one's passion. We want to keep that starving artist spirit alive and I know we will create a supportive and connected community during both the audition and rehearsal process.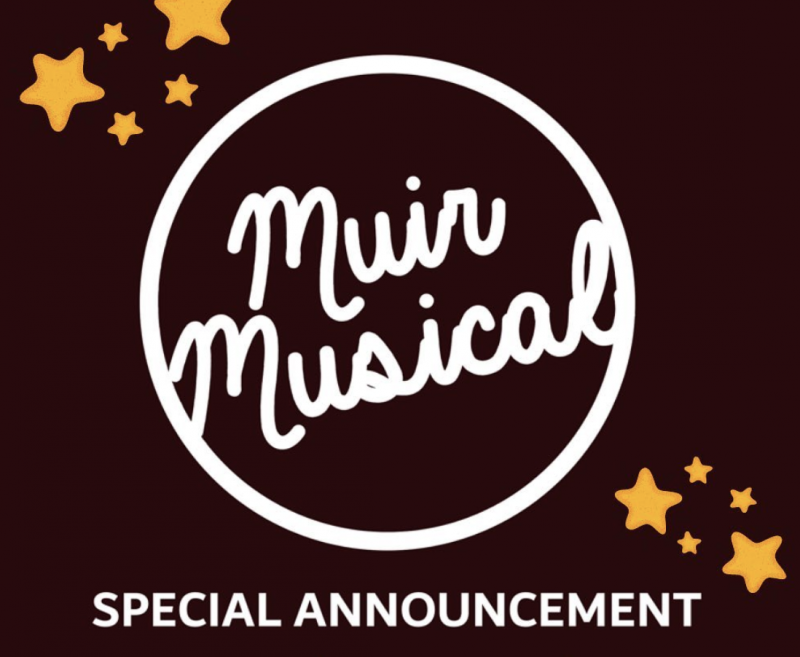 Dance is a central element of this show. Musicals like Dear Evan Hansen include lots of movement and complex blocking, but the show itself does not require as much technique and precision as A Chorus Line does. My vision for A Chorus Line is to keep the ballet technique and clean lines as much as possible. I do draw some inspiration from Bob Fosse as well as Michael Bennett. Keeping their stylistic choices in mind has helped me create a new perspective on the original choreography when crafting my own sequences. I also have been looking a lot into the Rockette choreography and noting the precision and how specific they get with their movements. When cleaning and drilling dances, one thing I'm making sure of is to get as specific as I possibly can to make sure that everyone looks like they're dancing in sync. After all the point of the show is to look like an actual chorus line that is in perfect harmony.
I cannot wait to get started on this show and more information about Muir Musical and the show can be found in the links below. Be sure to check it out!