Stephanie Miller Brings Sexy Liberal Resistance Tour to Herbst Theater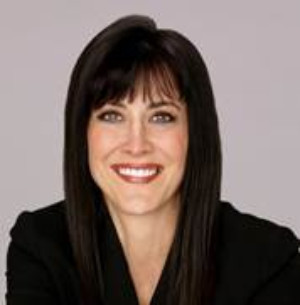 Stephanie Miller's Sexy Liberal Resistance Tour promises a rainbow blend of an America that is great now! Ridicule, satire and comedy rule as one of the most important elements of political protest. As a last stop on their 2017 tour, Stephanie Miller's Sexy Liberal Resistance Tour hits the stage for one night only at San Francisco's Herbst Theatre. They hear your cries America and stand with you protecting your rights and demanding our government act for the benefit of us all.
Public Information: Tickets are $50 - $150 (VIP tickets include a post-show "meet & grope" with cast). For more details visit www.sexyliberal.com
Stephanie Miller, John Fugelsang and Frangela are the Sexy Liberal Resistance Tour, and they're fully aware of the probability their taxes will be audited. Touring for several years as the Sexy Liberal Comedy Tour, the election forced them to rethink early retirement and return to the stage for a multiple city tour. They face Washington and laugh out loud at the tragic comedy of politics, to throw our finest, most scathing satire at the feet of our not so elected politicians. To fight on with comedy....to offer the real fake news.....to offer true alternative facts.
National television and talk radio star Stephanie Miller is a wildly popular performer with a huge and fervently devoted audience. Morning drive radio's The Stephanie Miller Show is heard nationally, reaching more than three million-plus listeners weekly. She is ranked #12 on influential industry publication Talkers Magazine's "Heavy Hundred" list.
The show also airs on SiriusXM Satellite radio's national network of 31 million subscribers. Her e-book "Sexy Liberal! Of Me I Sing" immediately became #1 on Amazon in political, humor, and memoirs, and has just been issued in paperback by popular demand. Stephanie's 3 comedy albums all entered the Billboard Comedy charts in the top positions, as well as chart topping on Amazon, ITunes and Googleplay.
John Fugelsang hosts 'Tell Me Everything" weekdays on SiriusXM Insight #121 and PAGE SIX TV for the FOX network, premiering in 2017. He once got George Harrison to give his last live performance on VH1 and, in the quip heard round the world, got Mitt Romney's advisor to call Mitt an 'etch a sketch' on CNN. He's been murdered on CSI, hosted America's Funniest Home Videos and Bill Maher called him 'one of my favorite comedians'. He's been a regular on CNN, MSNBC, FOX News & has performed for US troops, including the humanitarian mission in Haiti. His new film "Dream On," a road trip in search of the American Dream, was named "Best Documentary" at the NY Independent Film Festival & & just premiered on PBS.
Frances Callier and Angela V. Shelton are real life best friends and America's BFF's. As avowed Afro-Saxons and lovers of all things political and pop culture, they have been featured contributors on VH1's "Best Week Ever" NBC's "The Today Show," "Dateline," "Showbiz Tonight," "Access Hollywood," CNN's "Headline News," AXS TV's "Mockpocalypse," NPR, and "AM Joy" on MSNBC. They hosted their own radio show, "The Week According To Frangela" and are regular chair-dancing guests of the Stephanie Miller Show. They were featured on "The Oprah Show" in the "Best Standups in America" episode and have enjoyed touring colleges doing their brand of pop-cultural infused standup. Frances and Angela also brought hilarity to the big screen in the hit film "He's Just Not That Into You" and most recently "Slow Learners." They play Margaret and Betty on the hilarious Hulu show "Quickdraw" and are honored to be featured members of 2017 Stephanie Miller's Sexy Liberal Resistance Tour.
When: Saturday, December 9th, 8 pm
Where: Herbst Theatre, 401 Van Ness Ave., San Francisco, CA.