San Francisco Opera Announces Casting Updates for 2019 Summer Season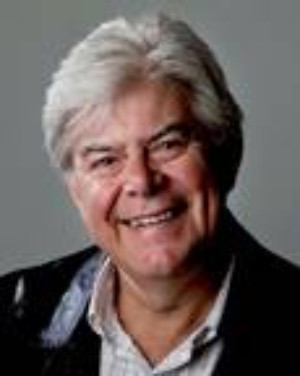 Beginning June 5 and continuing through the 29th, San Francisco Opera presents a trio of extraordinary lyric works Georges Bizet's Carmen, George Frideric Handel's Orlando and Anton n Dvo k's Rusalka featuring powerful leading women in the title roles. Spanning three centuries and sung in French, Italian and Czech, the 2019 Summer Season repertory will occasion the Company debuts of four conductors, including two women, in productions that are new to the War Memorial Opera House stage. Some casting updates for the repertory were announced today and additional casting of supporting roles will be released at a future date.
Performing the title heroines in the 2019 Summer Season operas, each for the first time, are: mezzo-soprano J'Nai Bridges as the fiercely independent Carmen; mezzo-soprano Sasha Cooke taking on Orlando, a role originally composed for the castrato Senesino; and Rachel Willis-S rensen portraying the water nymph Rusalka. The Company's roster of conductors will be expanded with the debuts of James Gaffigan, Eun Sun Kim, Michelle Merrill and Christopher Moulds.
In a casting update for Orlando, countertenor Aryeh Nussbaum Cohen makes his Company and role debuts as Medoro, replacing David Daniels. The Brooklyn-born, second-year San Francisco Opera Adler Fellow quickly rose to prominence after being named a Grand Finals Winner of the Metropolitan Opera National Council Auditions in 2017. The New York Times commented, There were several good singers onstage Sunday afternoon but there was only one complete artist. At just 23, Aryeh Nussbaum Cohen already possesses a remarkable gift for intimate communication. Recently recognized in the 2019 GRAMMY Award nominations, Nussbaum Cohen's upcoming engagements include David in Handel's Saul with Philharmonia Baroque Orchestra, the world premiere of choreographer Yuri Possokhov's two united in a single soul with San Francisco Ballet and the release of his debut solo album with American Bach Soloists.
Icelandic bass Kristinn Sigmundsson returns to San Francisco Opera to perform the role of Vodn k in Rusalka, replacing Italian bass Ferruccio Furlanetto who decided, after further consideration, not to add the role to his repertory. Sigmundsson made his Company debut in 2003 as M phistoph l s in Berlioz's La Damnation de Faust and has returned to perform leading roles with the Company in works by Mozart, Strauss, Verdi and Wagner. His portrayal of Vodn k at the Metropolitan Opera was praised by the New York Times as a Water Gnome of dramatic range and gravitas.
Due to a scheduling conflict for American conductor James Gaffigan, who makes his Company opera conducting debut with Carmen, Michelle Merrill will take to the podium for the June 20 performance of Bizet's work in her Company debut; Gaffigan conducts the other six performances as previously announced. A talented young conductor with extensive orchestral experience, including guest appearances with Orchestre National d' le-de-France, the National Symphony Orchestra, Toronto Symphony Orchestra and four years as Associate Conductor of the Detroit Symphony Orchestra, Merrill currently serves as the newly-appointed Music Director of the Coastal Symphony of Georgia.
Merrill is one of two female conductors to join San Francisco Opera's roster this season. Eun Sun Kim makes her Company debut leading the San Francisco Opera Orchestra in Rusalka. Well-known for her performances in Europe at Staatsoper Berlin, Frankfurt Opera, Munich's Bavarian State Opera and Dresden's Semperoper, the fast-rising South Korean maestra made her American debut in 2017 leading Verdi's La Traviata at Houston Grand Opera, an engagement that led to her appointment as the company's Principal Guest Conductor. In 2018, Kim led Verdi's Requiem at the Cincinnati May Festival, becoming the first female conductor in the choral festival's 145-year history.
The 2019 Summer Season opens with director Francesca Zambello's production of Carmen (June 5 29). The popular French work about a free-spirited woman and her besotted lover stars mezzo-soprano J'Nai Bridges in her professional role debut as the title heroine and tenor Matthew Polenzani performing Don Jos for the first time in his career. Romanian soprano Anita Hartig makes her Company debut as Micha la and bass-baritone Kyle Ketelsen is the bullfighter, Escamillo.
General Director at the Glimmerglass Festival and longtime San Francisco Opera collaborator, Zambello commented on working with Bridges in 2011: At Glimmerglass, I began offering a family performance of one of the operas with a cast of young artists. J'Nai Bridges essayed the role of Carmen in one of those family performances and her singing was already memorable, as were her animal stage instincts. I am thrilled to see the wonderful arc of J'Nai's career and for us to be rejoined as she makes her professional debut in this role.
Handel's Orlando (June 9 27) will be unveiled in a bold production by English director Harry Fehr which sets Ariosto's mythic romance in London during The Blitz of the Second World War. Mezzo-soprano Sasha Cooke makes her highly-anticipated role debut as the warrior Orlando, here envisioned as a fighter pilot who is mentally tormented by battle trauma and an immoderate passion for his lover, Angelica. Soprano Heidi Stober adds Angelica to her repertory of Handelian roles, Aryeh Nussbaum Cohen is Medoro and Austrian soprano Christina Gansch makes her American debut as Dorinda. Bass-baritone and 2018 Richard Tucker Award recipient Christian Van Horn is Zoroastro, the doctor who helps Orlando navigate his mental anguish. English conductor Christopher Moulds leads the San Francisco Opera Orchestra in his first engagement with the Company.
Rusalka (June 16 28), Anton n Dvo k's enchanting 1901 fairytale about a water nymph who trades her voice for love, returns to the War Memorial Opera House stage in a thoughtfully conceived and brilliantly executed (Chicago Tribune) production by director David McVicar. In her first portrayal of the title role, soprano Rachel Willis-S rensen heads a star-studded cast that includes tenor Brandon Jovanovich as the Prince, mezzo-soprano Jamie Barton as the witch Je ibaba, Kristinn Sigmundsson as Vodn k and soprano Sarah Cambidge as the Foreign Princess.
In the midst of the summer repertory season, San Francisco Opera will host the annual conference of OPERA America, the service organization dedicated to supporting the presentation of opera, from June 12 16. Industry professionals from opera companies around North America will converge on the city for sessions, panel discussions and special events. For more information about the conference, visit operaamerica.org.
Tickets for Carmen, Orlando and Rusalka are priced from $26 to $398. A $2 facility fee is included in all Balcony sections. All other sections include a $3 per ticket facility fee. Please visit sfopera.com for further details or call the Opera Box Office at (415) 864-3330. San Francisco Opera Box Office hours: Monday 10 a.m. 5 p.m.; Tuesday through Saturday 10 a.m. 6 p.m. (Saturday phone only). Casts, programs and schedules are subject to change.
All War Memorial Opera House performances feature a Pre-Opera Talk beginning 55 minutes prior to curtain. The lecturers for the Summer Season are Laura Prichard (Carmen), Bruce Lamott (Orlando) and Peter Susskind (Rusalka). Pre-Opera Talks are open to tickets holders for the corresponding performance. Visit sfopera.com/learn for information about opera talks, preview events and other enrichment programs.
OperaVision screens, suspended from the ceiling of the balcony section at select performances, provide close-up and mid-range ensemble shots in high-definition video; English subtitles appear at the bottom of each screen. OperaVision is made possible by the Koret/Taube Media Suite.
Located at 301 Van Ness Avenue, the War Memorial Opera House is within walking distance of the Civic Center BART Station and near numerous bus lines, including 5, 21, 47, 49 and the F Market Street. For further information about public transportation and parking, visit sfopera.com/plan-your-visit/directions-and-parking.
2019 SUMMER SPECIAL EVENTS
EXPLORATION WORKSHOPS FOR FAMILIES: ALL ABOUT CARMEN
Diane B. Wilsey Center for Opera
Veterans Building (4th Floor), 401 Van Ness Avenue, San Francisco
Sunday, June 23, 2019 at 11 a.m. and 12:30 p.m.
Two interactive family workshops will explore Bizet's Carmen through its story, music, production design and characters. Workshops are for families with children ages 6 and older; attendance at a performance of the opera is not required to participate in the workshop. Tickets are $10. For tickets and more information, visit sfopera.com/community or call (415) 864-3330.
2019 SUMMER SEASON
*San Francisco Opera Debut **American Opera Debut Role Debut Current Adler Fellow OperaVision Performance
All performances take place at the War Memorial Opera House.
CARMEN by Georges Bizet
Production New to San Francisco Opera
June 5 (7:30 p.m.), 11 (7:30 p.m.), 14 (7:30 p.m.), 20 (7:30 p.m.), 23 (2 p.m.), 26 (7:30 p.m.),
29 (7:30 p.m.), 2019
San Francisco Opera production, originally created by Opera Australia based on the Royal Opera House, Covent Garden and Norwegian National Opera co-production
Libretto by Henri Meilhac and Ludovic Hal vy, based on the novel by Prosper M rim e
Sung in French with English supertitles
Approximate running time: 3 hours including one intermission
First performance:
Paris; March 3, 1875
First SFO performance:
October 1, 1927
Most recent SFO performance:
2015 16 Season
Cast:
Carmen
J'Nai Bridges
Don Jos
Mica la
Anita Hartig*
Escamillo
Zuniga
Creative Team:
Conductor
James Gaffigan* / Michelle Merrill* (Jun 20)
Production
Associate Stage Director &
Movement Director
Production Designer
Tanya McCallin
Original Lighting Designer
Revival Lighting Designer
Chorus Director
San Francisco Opera Orchestra, San Francisco Opera Chorus and San Francisco Opera Dance Corps
ORLANDO by George Frideric Handel
Production New to San Francisco Opera
June 9 (2 p.m.), 15 (7:30 p.m.), 18 (7:30 p.m.), 21 (7:30 p.m.), 27 (7:30 p.m.), 2019
Scottish Opera production
Libretto adapted from Carlo Sigismondo Capece's L'Orlando, after Orlando Furioso by Ludovico Ariosto
Sung in Italian with English supertitles
Approximate running time: 3 hours including two intermissions
First performance:
London; January 27, 1733
First SFO performance:
September 14, 1985
Most recent SFO performance:
1985 Season
Cast:
Orlando
Angelica
Dorinda
Medoro
Aryeh Nussbaum Cohen *
Zoroastro
Creative Team:
Conductor
Christopher Moulds*
Director
Harry Fehr**
Production Designer
Yannis Thavoris*
Lighting Designer
Projection Designer
San Francisco Opera Orchestra
RUSALKA by Anton n Dvo k
Production New to San Francisco Opera
June 16 (2 p.m.), 19 (7:30 p.m.), 22 (7:30 p.m.), 25 (7:30 p.m.), 28 (7:30 p.m.), 2019
Lyric Opera of Chicago production
Libretto by Jaroslav Kvapil, based on the novella Undine by Friedrich de la Motte Fouqu
Sung in Czech with English supertitles
Approximate running time: 3 hours, 25 minutes including two intermissions
First performance:
Prague; March 31, 1901
First SFO performance:
November 26, 1995
Most recent SFO performance:
1995 Season
Cast:
Rusalka
Rachel Willis-S rensen
The Prince
Vodn k (Water Gnome)
Kristinn Sigmundsson
Je ibaba
The Foreign Princess
Sarah Cambidge
The Forester
The Kitchen Boy
Laura Krumm
Hunter
Andrew Manea
Creative Team:
Conductor
Eun Sun Kim*
Production
Revival Director
Leah Hausman
Set Designer
Costume Designer
Lighting Designer
Choreographer
Chorus Director