Latest News on Richard Tucker
Latest News on Richard Tucker
Stage Credits
  [New York]
New York Revival, 1950
Performer
Richard Tucker News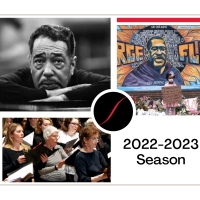 The New York Choral Society Announces 2022-2023 Season Featuring the NY Premiere of A KNEE ON THE NECK & More
by Chloe Rabinowitz - Jul 27, 2022
The New York Choral Society, New York's pioneering symphonic chorus that explores unique collaboration and dynamic repertory, announced their 2022-2023 season, bookended by historically significant events, and featuring New York premieres, and hybrid programming.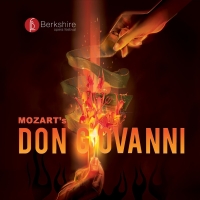 Berkshire Opera Festival Presents its Summer Mainstage Event: DON GIOVANNI This August
by Stephi Wild - Jul 14, 2022
On August 20, 23, and 26, Berkshire Opera Festival's 2022 season culminates with the summer's most ambitious undertaking: a new staging by BOF co-founder Jonathon Loy of Mozart's comedy-tragedy masterpiece DON GIOVANNI at the historic, intimate Mahaiwe Performing Arts Center in Great Barrington, MA.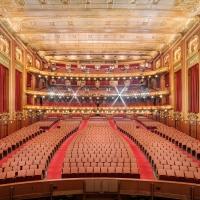 Watch: Lyric Opera of Chicago's VERDI VOICES Concert Now Available for Free Digital Streaming
by Chloe Rabinowitz - Jun 29, 2022
Lyric Opera of Chicago's recent Verdi Voices concert starring three of the world's most accomplished Verdians — soprano Tamara Wilson, tenor Russell Thomas, and conductor and Lyric Opera of Chicago Music Director Enrique Mazzola — is now available digitally and can be streamed for free here starting today.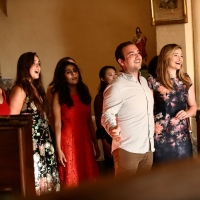 Classic Lyric Arts to Present A Celebration Of Mozart's Italian Operas At Bard College
by Chloe Rabinowitz - Jun 22, 2022
From July 5-10, 2022, Classic Lyric Arts will present four concerts celebrating Mozart's Italian operas, performed by the 2022 artists selected for the institution's annual two-week summer training experience in the Berkshires devoted to mastering the artistry of Mozart's Italian operas.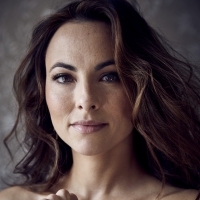 Isabel Leonard and Pablo Sáinz-Villegas to Perform at The Baker-Baum Concert Hall
by Chloe Rabinowitz - Jun 20, 2022
 San Diego Opera and La Jolla Music Society have announced the co-presentation of mezzo-soprano Isabel Leonard and guitarist Pablo Sáinz-Villegas in concert on Thursday, December 1, 2022 at 7:30 PM at the Baker-Baum Concert Hall at The Conrad Prebys Performing Arts Center...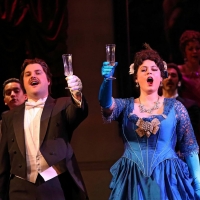 Academy Of Vocal Arts Reveals 2022/23 Season
by A.A. Cristi - Jun 16, 2022
After their first, full, in-person season in over a year, AVA has announced their 2022/23 opera season! With last season's productions being called a 'complete triumph from its start to its finish' (Chestnut Hill Local), AVA's 88th season is sure to delight opera audiences.
Arizona Opera Announces Casting For Its 2022/23 Season
by A.A. Cristi - May 11, 2022
Arizona Opera announced casting today for their vibrant 2022/23 Season, which will feature an exciting array of productions, ranging from beloved classics to new works, including a return to five in-theater shows in both Phoenix and Tucson.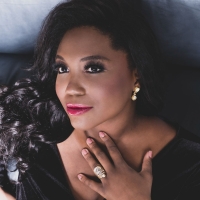 Richard Tucker Music Foundation Announces 2022 Award Winner And Grant Recipients
by A.A. Cristi - May 6, 2022
The Richard Tucker Music Foundation today announces the 2022 recipients of its prestigious Richard Tucker Award, Richard Tucker Career Grant, and Sara Tucker Study Grant.
Metropolitan Opera to Present Company Premiere of Brett Dean's HAMLET
by Chloe Rabinowitz - May 5, 2022
On May 13, the Metropolitan Opera will present the company premiere of Australian composer Brett Dean's Hamlet, a bold adaptation of Shakespeare's timeless drama, with six additional performances through June 9.
BWW Interview: Erin Morley of ARIADNE AUF NAXOS at Teatro alla Scala
by Erica Miner - Apr 7, 2022
The Richard Tucker award-winning singer's star is rising at an astonishing rate
Richard Tucker Videos
BWW Exclusive: Leading Ladies with Special Guest Janelle Robinson
by BroadwayWorld TV - Oct 7, 2020
Today on Leading Ladies is special guest: Broadway veteran, Janelle Robinson. For the past ten years, Janelle Anne Robinson has enjoyed an ongoing professional career on the operatic and musical theater stage. She has performed in France and Japan, and also toured extensively within the United States. Janelle has also been honored with several awards, including The Richard Tucker Study Grant and the MacAllister Award.