Photo Flash: First Look at Cast of Marin Theatre Company's RAPUNZEL, Begin. 11/2
Marin Theatre Company (part of MTC's Theater Series for Young Audiences) presents Rapunzel, adapted by Mike Kenny, based on The Brothers Grimm fairy tale. Directed by Daunielle Rasmussen, the show runs November 2-10, 2013. Check out promotional photos below!
Rapunzel has been sheltered away by her overprotective grandmother. How will she ever escape her lonely tower and face the challenge of growing up? Don't miss this clever, playful update of the Grimm fairy tale that focuses on Rapunzel taking risks and overcoming fear rather than being the subject of a witch's petty grudges and a prince's daring deeds.
Recommended for ages 3 and up | 45 minutes, no intermission. Performance Days: Sat, 11/2 and 11/9, at 10:30 a.m. and 12:30 p.m.; Sun, 11/3 and 11/10, at 10:30 a.m. and 12:30 p.m. at Marin Theatre Company, 397 Miller Avenue, Mill Valley, Calif. An additional show has been added at 2:30pm on Sunday, Nov. 10.
TICKETS: $15 for children under the age of 14; $20 for adults; $17 for seniors over 64. Discounts available for groups of fifteen or more. All tickets are available online (tickets.marintheatre.org) and through MTC's Box Office by phone, (415) 388-5208, or in person, 397 Miller Ave, Mill Valley (Tuesday-Saturday, noon-5:00 p.m.).
Photos by: Cody Gulick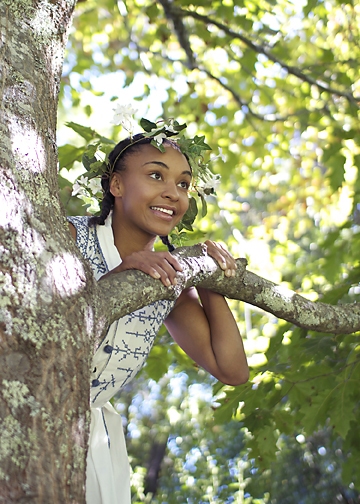 Tristan Cunningham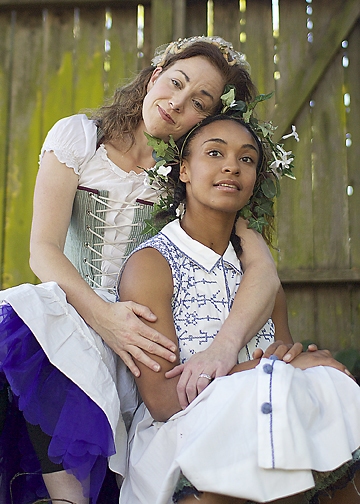 Julianna Reese, Tristan Cunningham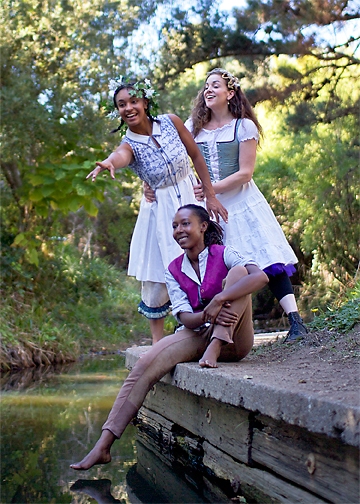 Tristan Cunningham, Britney Frazier, Julianna Reese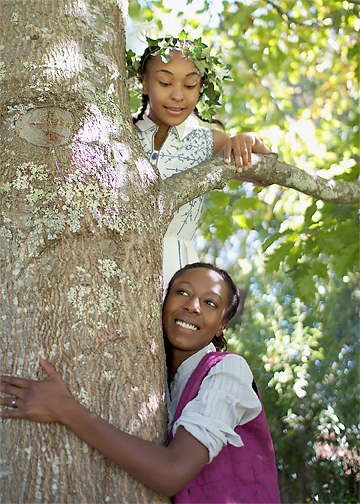 Tristan Cunningham, Britney Frazier