Photo Flash: Andrew Lippa, Ray Rothrock and More at 2014 TheatreWorks Honors Gala
A glittering group representing theatre and technology worlds celebrated a beautiful friendship Saturday night when TheatreWorks, the nationally acclaimed theatre of Silicon Valley, staged its annual TheatreWorks Honors gala June 21 at the Palo Alto Hills Golf and Country Club, this year paying tribute to Drama Desk and Outer Critics Circle Award-winning Broadway composer Andrew Lippa (The Wild Party, The Addams Family, Big Fish) and Ray Rothrock, Partner Emeritus of pioneering venture capital firm Venrock. Scroll down for photos!
Both honorees not only accepted their awards, but performed for the crowd - with Lippa singing in a golden tenor voice (giving the audience a sneak peek at a new Broadway-bound musical he is creating with cartoonist Jules Feiffer), and Rothrock ending the night by changing from his tux into blue jeans, grabbing his guitar, and performing with his rock band "Up and to the Right."
It was a memorable night for 185 guests, who donated $1,000 per person or purchased tables for $7,500 to $20,000, and enjoyed cocktails, dinner paired with wines by J. Lohr Vineyards, live and silent auctions, and a one-night-only musical presentation by local performers. The event brought in more than $345,000 which will support TheatreWorks' outstanding performances and innovative education, community, and new works programs.
After cocktails on the terrace, the evening got off to a riotous start with remarks by Woodside Priory Head of School Tim Molak, who gave charming and hilarious opening comments, and even sang a parody to "There's No Business Like Show Business" dedicated to Ray Rothrock. He was followed by Silicon Valley Bank President & CEO Greg Becker, who declared that Rothrock "wasn't that special" and then enumerated the ways in which the honoree was indeed, one in a million, seconded by Azure Capitol's Mike Kwatinetz. Rothrock, who has been responsible for more than 350 startups in the Valley, and has been a generous supporter of arts and innovation for many years, noted he had spent a dozen years as a nuclear physicist counting neutrons, but now he is "just living my dream" which earned him a standing ovation from the crowd.
Next up was a fast and furious auction conducted by Larry Snyder, Jr. Among items guests purchased: a luxurious trip to Kenya in tented luxury at the Fairmont Mara Safari Club resort, a chance to appear in TheatreWorks' fall production of Sweeney Todd, and for the more adventurous, an underwater experience in a Great White Shark diving cage, or a chance to pilot a fighter jet. Then guests were entertained by music from shows by Andrew Lippa, introduced by TheatreWorks Founding Artistic Director Robert Kelley and performed by stars of past and upcoming TheatreWorks productions including Pierce Peter Brandt, Robert Brewer, Martin Rojas Dietrich, Courtney Stokers, and Dawn L. Troupe. Joining them was Tory Ross, from the Broadway cast of Big Fish. When Lippa took the stage to accept his award, he rewarded the audience with a song from his upcoming production, and then took to the piano, as the performers sang a rousing finale from his musical A Little Princess.
Organizing the event were Honorary Chairs John Thompson, Chairman of the Board at Microsoft, and Greg Becker, President and CEO of Silicon Valley Bank. Event Co-Chairs were Bill Coughran, Partner at Sequoia Capital; Ciro Giammona, President of Harrell Remodeling; Mike Kwatinetz General Partner at Azure Capital; and Holly Ward, TheatreWorks Board Trustee. Executive Producers at the event were Bill & Bridget Coughran, Michael & Michelle Kwatinetz, and Ray & Meredith Rothrock, with producers Marsha & Bill Adler, Anne & Larry Hambley, and Doug & Patti Leone. Among those seen dining and enjoying the music were Don & Robin Kennedy, Gordon & Carolyn Davidson, Rick & Liz Kniss, Lawrence & Emily Lohr, Mark Lewis & Barbara Shapiro, Loren & Shelley Saxe, Tony & Rosina Sun, Richard Goode & Lynn Szekely-Goode, Rick Stern & Nancy Ginsberg-Stern.
Partner Emeritus of Venrock Ray Rothrock was honored for his unwavering commitment to shaping Silicon Valley's unique culture of innovation. Rothrock began his career as a nuclear engineer and joined the pioneering venture capital firm Venrock in 1988. In addition to his venture activities, he is a benefactor of the performing arts, and is active in his community and industry. Before any music degrees were available at Texas A&M, Rothrock endowed a chair for music that led to the creation of degree programs in performing arts at that university. In addition to being a trustee of TheatreWorks, Mr. Rothrock has also been a trustee of Woodside Priory School since 1999, where, as chairman of the Board of Directors, he led the campaign for the building of the school's Performing Arts Center.
Broadway composer and lyricist Andrew Lippa is a long-time friend of TheatreWorks, who has developed and premiered musicals on the company's stage including the world premiere of A Little Princess and workshop productions of Jerry Christmas and Asphalt Beach. Lippa most recently wrote the music and lyrics for Big Fish, which opened on Broadway in the fall of 2013. His oratorio, I Am Harvey Milk, was premiered by the San Francisco Gay Men's Chorus and the recording, released in October of 2013, reached number two on the iTunes Classical Chart. In addition to writing the Tony-nominated music and lyrics for the Broadway musical The Addams Family, which opened in April of 2010 and starred Nathan Lane and Bebe Neuwirth, Lippa also wrote the music for the Broadway production of Aaron Sorkin's playThe Farnsworth Invention.
TheatreWorks is led by Founding Artistic Director Robert Kelley and Managing Director Phil Santora. With some 100,000 patrons per year, TheatreWorks has captured a national reputation for artistic innovation and integrity, often presenting Bay Area theatregoers with their first look at acclaimed musicals, comedies, and dramas, directed by award-winning local and guest directors, and performed by professional actors cast locally and from across the country. A home for artists developing new works, it was at TheatreWorks that Memphis, the 2010 Tony Award-winning musical that played on Broadway for three years before embarking on its current national tour, was first workshopped and received its world premiere. For more information, visit www.TheatreWorks.org.
Photo Credits: Drew Altizer Photography / David Allen

Entrepeneur Peter Sawyer, Michele Huertas of Tiffany & Co., George Huertas of Merrill Lynch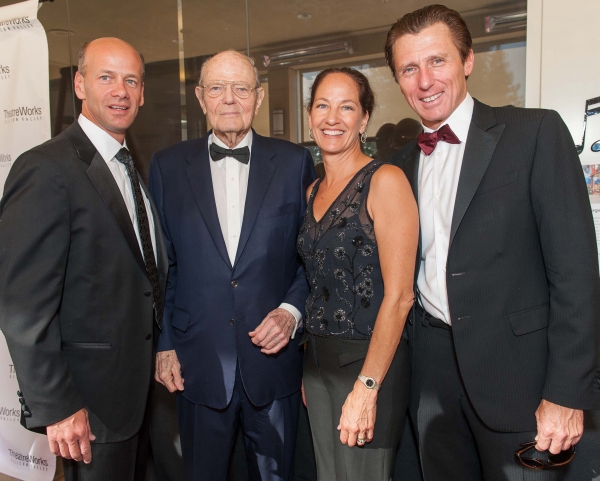 Silicon Valley Bank President/CEO Greg Becker, David Morgenthaler of Google, Environmental Services professional Julia Massa, Silicon Valley Bank Managing Partner Aaron Gershenberg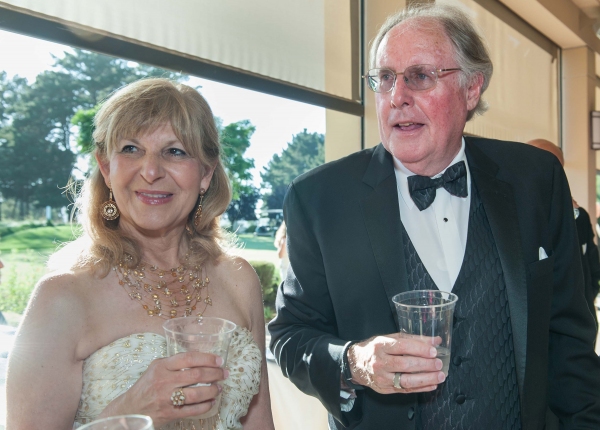 TheatreWorks Trustee Judy Heyboer and Brian Shally

Stanford President emeritus Don Kennedy and TheatreWorks Trustee Robin Kennedy

Honoree Ray Rothrock, TheatreWorks Artistic Director Robert Kelley, Honoree Andrew Lippa, TheatreWorks Managing Director Phil Santora

Event co-chair Bill Coughran, Bridget Coughran, TheatreWorks Artistic Director Robert Kelley

Honoree Ray Rothrock, TheatreWorks Artistic Director Robert Kelley, Honoree Andrew Lippa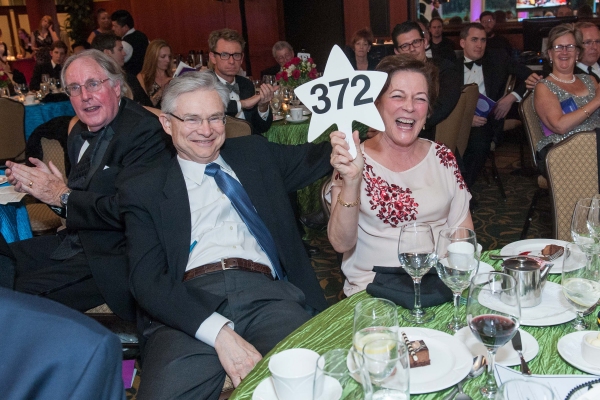 Craig Dauchy and Sue Crawford put in a winning bid during the live auction

Emily and Lawrence Lohr of J. Lohr Vineyards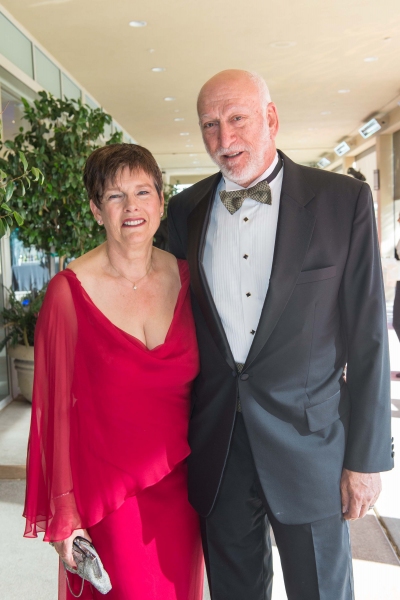 TheatreWorks Trustee Nancy Ginsberg Stern and Rick Stern

Mark Lewis and TheatreWorks Trustee Barbara Shapiro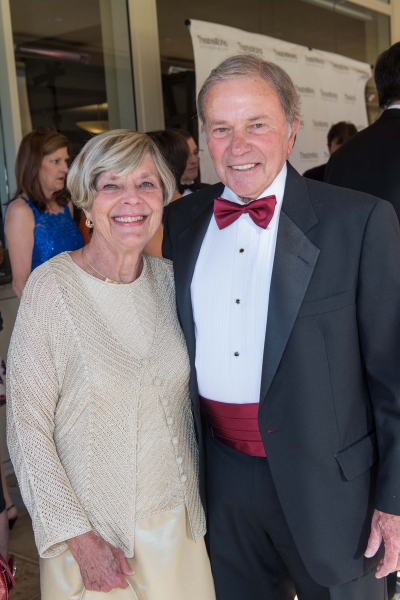 TheatreWorks supporters Sharon and Tom Kelley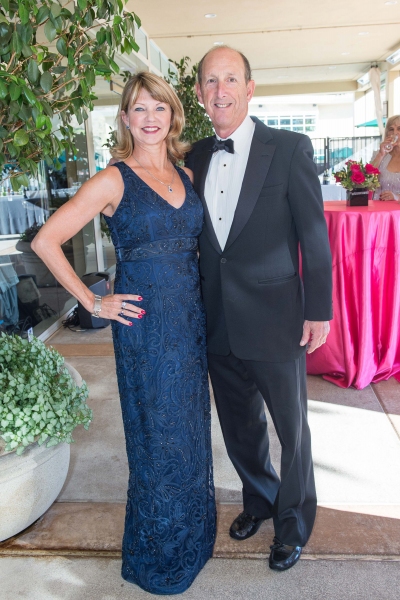 Event co-chair Holly Ward and Scott Spector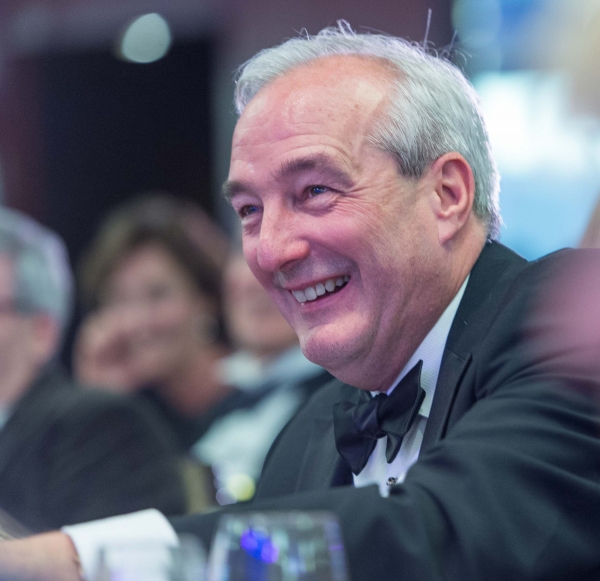 Honoree Ray Rothrock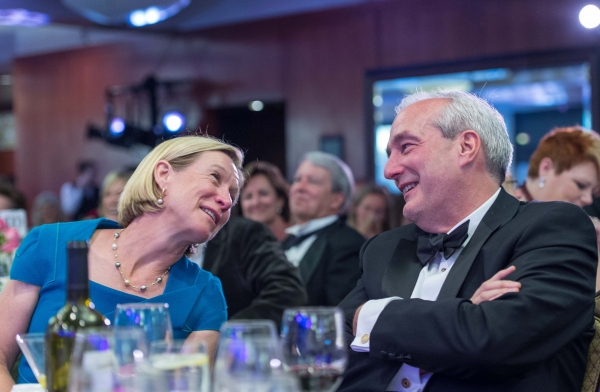 Meredith Rothrock and honoree Ray Rothrock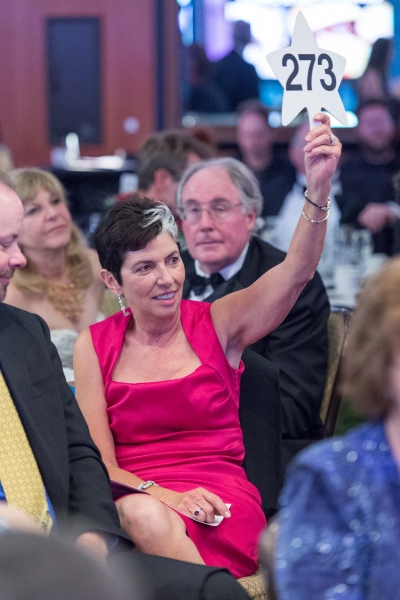 Gayla Wood puts in a bid

Courtney Stokes performs one of Andrew Lippa's songs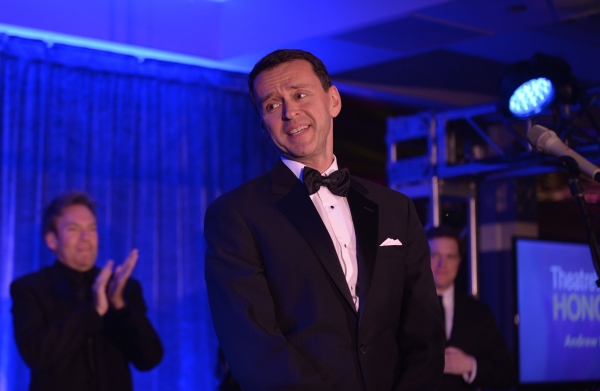 Andrew Lippa receives his award