HOWARDS END, AMERICA To Premiere In February At Z Space In San Francisco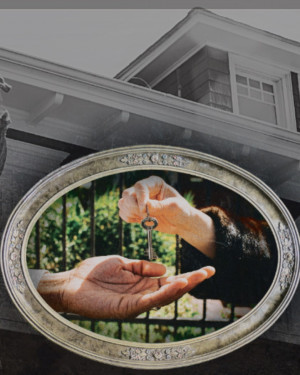 San Francisco's Earplay in co-production with RealOpera announces the world premiere of a major new chamber opera in three acts, HOWARDS END, AMERICA by composer Allen Shearer and librettist Claudia Stevens. Based on E. M. Forster's Howards End, the production at San Francisco's Z Space is set for three performances only, Feb 22-24, 2019. A pre-show discussion with celebrity guests is scheduled for opening night. Tickets can be purchased here.
This riveting two-hour work is the first-ever opera to be produced by the venerable ensemble and new music commissioner Earplay. One of the towering achievements of modern British literature, Forster's satirical novel about cold hearts, broken promises and manslaughter came to the screen in an Oscar-winning film (1992) and recently as a BBC television series. With HOWARDS END, AMERICA Shearer and Stevens bring this greatest of Forster's novels to the operatic stage for the first time. But they have transformed it into an American story for an American audience, transporting the action from the gracious homes of Edwardian England to enclaves of America privilege and despair: Boston's upscale Beacon Hill and its blighted black ghetto.
Updated to the mid-1950's, the height of the McCarthy period, the opera evokes the political and social polarization of present-day America. Where the novel exposed the callous hypocrisy of the British class system, the opera, with fierce intensity, and the occasional light touch, focuses on race relations: the taboos of interracial intimacy, the cruel face of subtle and not-so-subtle bigotry, and what misdeeds can and cannot be forgiven.
HOWARDS END, AMERICA features the novel's most iconic characters. Audiences will meet two sisters: the kind-hearted Margaret, who wants everything to be "nice" but must in the end stand up to her tyrannical husband Henry and his nasty son; and Helen, a 1950's-style radical with camera in hand and a penchant for shocking the establishment. Strikingly original in this adaptation are the two African-America characters: Leonard, as an aspiring beat poet struggling with poverty and disillusionment; and his wife Jacky, a fading club singer desperately trying to hold onto him. The cast of leading singers Nikki Einfeld, Philip Skinner, Sara Duchovnay, Michael Dailey, and Daniel Cilli is accompanied by a thirteen-piece chamber orchestra under Earplay's resident conductor Mary Chun. Philip Lowery is the director and set designer, joined by projection artist Jeremy Knight.
West Edge Opera, one of the Bay Area's leading companies, previewed scenes of HOWARDS END, AMERICA on its 2017 Snapshot series in Berkeley and at San Francisco's historic Bay View Opera House. Audiences raved, and San Francisco Classical Voice praised both Stevens' libretto ("masterfully adapts the E.M. Forster story") and Shearer's "dynamic orchestral score-deliriously swelling sound masses and well-developed musical themes help each singer come into his character." To date, this is the only Snapshot-previewed work to go on to a full production.
HOWARDS END, AMERICA is the seventh opera by Shearer and Stevens to be produced. Their previous works include Middlemarch in Spring, hailed for its "uncanny mastery" and as a "rare triumph for a new opera" in a five-star review in the San Francisco Examiner. It also was named a "Top Ten" opera of 2015 by The San Francisco Chronicle. Recent productions include Charlottesville Opera (March, 2017) and by Opera Theatre of University of Tennessee, Knoxville (April, 2018). Their one-act The Dawn Makers (2009) was honored as a finalist in the National Opera Association's Dominick Argento Chamber Opera Competition 2014-16.
In Howards End E. M. Forster exposes upper-class shallowness and denial of feeling, challenging us to connect as human beings despite our differences. Stevens' libretto for HOWARDS END, AMERICA retains that message, as well as the basic narrative and dramatic interplay of the novel's family groups: the crude and grasping businessman Henry and his vulgar son, Charles; the cultured, high-minded sisters Margaret and Helen, who meddle in the lives of a disadvantaged African-American couple and find themselves out of their depth; Leonard and Jacky, struggling with discrimination, poverty and broken dreams. This also is the story of a house called Howards End. At first the embodiment of tranquility to the dying Ruth Wilcox, it will become the source of her husband's guilt and their son's greed. Later, Henry's new wife Margaret will defy her husband, helping her sister give birth out of wedlock within its walls in a powerfully rendered childbirth scene, perhaps a first in opera. The changing face of the house will be conveyed by scenic design that charts a trajectory from gracious family home to colorless, shuttered and empty dwelling, reflecting the depleted character of its owners. Projections of Helen's provocative photos will add a level of visual symbolism to the production.
Composer Allen Shearer is recognized widely for his works in many media, but especially vocal music and opera. His choral works have been performed throughout the United States as well as in many cities in Europe, the former Soviet Union, Asia, and South Africa. He is the recipient of the Prix de Rome, the Aaron Copland Award, the Charles Ives prize, four MacDowell Colony residencies, many grants from the National Endowment for the Arts, and commissions including several from the vocal ensemble Chanticleer. HOWARDS END, AMERICA is his eighth opera and seventh in collaboration with Stevens. Shearer writes, "I had to pull together a lot of different things to make this opera. Throughout the process I had a strong libretto to rely on, drawn from a great novel with finely drawn characters who, in this American adaptation, are types we know and recognize. It has been an amazing journey."
Librettist Claudia Stevens began her career as a pianist, monologue artist and playwright. Her work has been recognized by grants including "New Forms" from the NEA and artist residencies at theaters and art centers ranging from Budapest to Rangoon. Stevens writes, "Forster's Howards End is not just an amusing costume drama about British class struggle and hypocrisy. It is a book whose significance and power transcend its time and setting. In HOWARDS END, AMERICA, the novel's riveting plot and realistic characters transfer so easily to our own shores that, with shocking immediacy, it becomes a story about all of us." The International E. M. Forster Society heralded the February, 2019 premiere with a publication about Stevens' adaptation of the novel and the opera's genesis.
The stellar cast of HOWARDS END, AMERICA features Canadian lyric coloratura soprano Nikki Einfeld as the opera's heroine, Margaret. She has appeared with leading opera companies and is a former Adler Fellow and Grand Finalist in the Metropolitan Opera National Council Auditions. Philip Skinner, who plays Henry Wilcox, has performed major bass baritone roles of the repertoire with companies throughout the world, many at San Francisco Opera. He created the role of Edward Casaubon in the Shearer/Stevens 2015 opera, Middlemarch in Spring in San Francisco and with Charlottesville Opera in 2017. Soprano Sara Duchovnay, who plays the reckless Helen, brilliantly created the role of Dorothea in Middlemarch in Spring and repeated that performance for Charlottesville Opera. Tenor Michael Dailey, who plays an African-American Leonard Bast, has performed a range of roles as a Principal Resident Artist with San Jose Opera. Opera News described his as a voice "blessed with freshness." Baritone Daniel Cilli, who plays the nasty fraternity jock Charles, was a Principal Resident Artist at San Jose Opera. Recent appearances include Kurt Rohde's Death with Interruptions. Mezzo soprano Erin Neff, who plays the soulful Ruth Wilcox, has appeared in San Francisco Opera productions, ranging from Rigoletto to The Bonesetter's Daughter. Oakland-based mezzo soprano Lori Willis brings a career in jazz and opera to the poignant role of fading club singer Jacky.