SUNSET BOULEVARD Comes to Moonlight Amphitheatre 8/16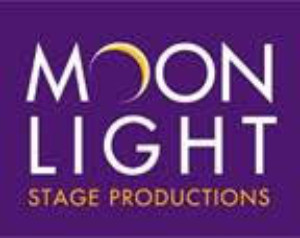 Moonlight Stage Productions continues its 37th season with the San Diego Regional Premiere of Andrew Lloyd Webber's masterful homage to the golden age of Hollywood, Sunset Boulevard, Aug. 16 - Sept. 2, at the Moonlight Amphitheatre. Capturing Tony Awards for Best Musical, Best Original Score, and Best Book of a Musical, the show is based on Billy Wilder's classic 1950 film noir which featured such highly quoted lines as "I am big. It's the pictures that got small" and "I'm ready for my close up." Tickets range from $23 to $55 for all reserved seating and $17 to $22 for general admission lawn seating. To purchase tickets or for more information, call 760-724-2110 or visit moonlightstage.com.
With book and lyrics by Academy Award winners Don Black and Christopher Hampton, and music by Andrew Lloyd Webber, Sunset Boulevard features such songs as With One Look, As If We Never Said Goodbye, The Greatest Star of All and the title song, Sunset Boulevard. The original London West End production opened in July 1993 followed by the American premiere in Los Angeles in December of the same year. Most of the Los Angeles company went on to the Broadway production which opened in November 1994 running for 977 performances. The show recently enjoyed a limited run Broadway revival this year starring Los Angeles' and Broadway's original Norma, Glenn Close.

In her mansion on Sunset Boulevard, faded silent-screen goddess, Norma Desmond, lives in a fantasy world. Impoverished screen writer, Joe Gillis, on the run from debt collectors, stumbles into her reclusive world. Persuaded to work on Norma's "masterpiece," a film script she believes will put her back in front of the cameras, Joe is seduced by her and her luxurious lifestyle. Eventually, Joe becomes entrapped in a claustrophobic world until his love for another woman leads him to try and break free with dramatic consequences.
Starring as Norma Desmond in the Moonlight production is Valerie Perri, whose recent portrayal of Dolly Levi in Hello, Dolly! for 3D Theatricals earned her the acclaim of the Orange County Register, who wrote of her performance, "Valerie Perri delivers a knockout performance as Dolly. Proving a worthy successor to past stars, she's part Channing, part Streisand, part Fanny Brice and 100 percent Dolly." Perri's career began under the direction of legendary Director/Producer Harold Prince when he chose her to play Eva Peron in the Broadway National Tour of Evita. She has also worked with esteemed Director/Choreographer Jerome Robbins in the Broadway National of Jerome Robbins' Broadway. She starred as Norma Desmond in the hit musical Sunset Boulevard at The Karen and Richard Carpenter Center which garnered her a best actress nomination from Broadway World and also a Los Angeles Stage Scene Award for Best Performance of the Year 2013. She is a recipient of the John Raitt Award for best Cabaret Performance 2014. She has sung for concert hall audiences worldwide, from Disney Hall to Carnegie Hall and internationally at the Opera House in Frankfort and the London Palladium. Her television and film credits include Criminal Minds, ER, Another World, The Out of Towners, George of the Jungle, Grease, and Dickie Roberts.
Co-starring as the down and out Hollywood screen writer Joe Gillis is Robert J. Townsend, and, as Norma's longtime servant, Max von Mayerling, is Norman Large. Both are returning to the Moonlight stage after appearing in last summer's critically acclaimed hit Titanic. Rounding out the Sunset Boulevard cast is Katie Sapper as Betty Schaeffer, Shayne Mims as Artie Green, John George Campbell as Cecil B. DeMille, Paul Morgavo as Sheldrake, and Johnny Fletcher as Manfred.
Returning to the Moonlight as director of Sunset Boulevard is Larry Raben, who earned rave reviews for his direction and musical staging of last summer's hit Titanic. Working with Raben as Musical Director is JD Dumas. Kenneth Gammie will conduct the production using the original Broadway orchestration.

"It's every producer's dream to put Andrew Lloyd Webber's Sunset Boulevard on to their stage," said Producing Artistic Director Steven Glaudini. "Full productions of this masterpiece are rare due to the size and number of sets and locations within the musical, the large number of musicians required to play the lush orchestrations, not to mention needing a leading actress with the acting and singing chops to give Norma her proper moments in the spotlight. Luckily, we have Valerie Perri, whose acting and singing pedigree are unmatched. Moonlight audiences expect our productions to be big, splashy spectaculars. Sunset Boulevard is sure to please."

Related Articles View More San Diego

Stories

Shows
More Hot Stories For You