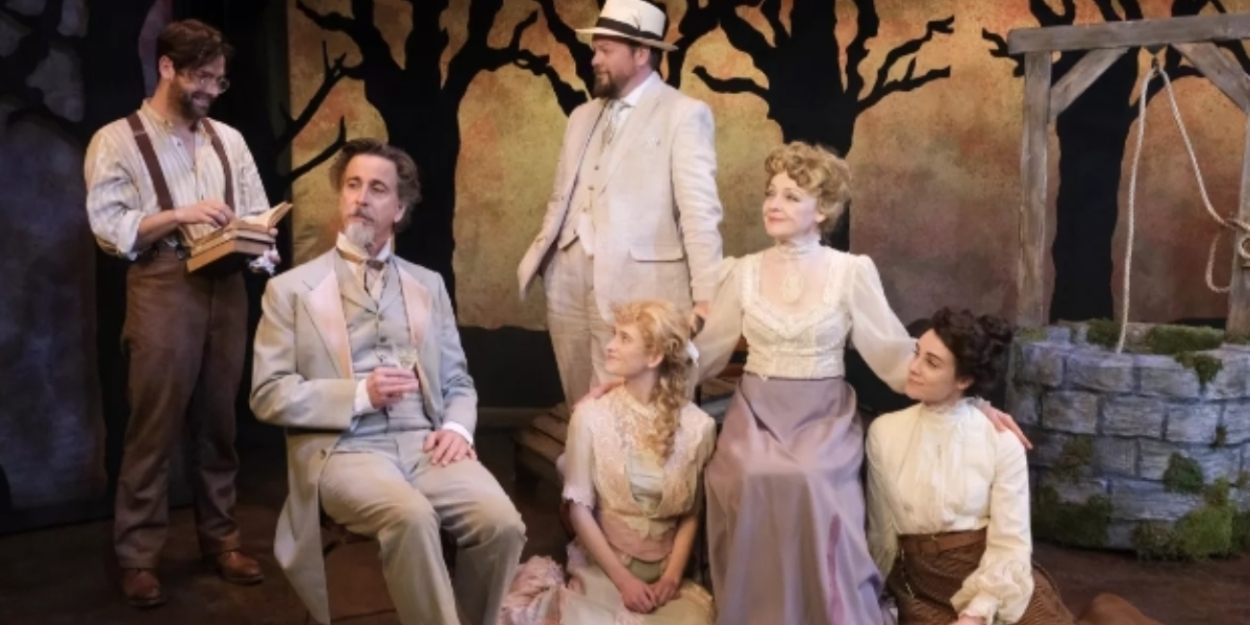 Review: THE CHERRY ORCHARD at North Coast Repertory Theatre
The production is playing through April 2nd.
THE CHERRY ORCHARD at North Coast Repertory Theatre brings a contemporary contemplation to a classic play with strong performances and a lovely set. THE CHERRY ORCHARD is playing through April 2nd at North Coast Repertory Theatre.
This production, directed by David Ellenstein strikes the right balance between comedy and tragedy, bringing this story to life with a talented cast.
The titular cherry orchard is an estate that opens with Lopakhin (Richard Baird) a former serf on the estate now turned wealthy entrepreneur, who is waiting for the estate's owners to arrive. Lyubov Ranevskya (Katie MacNichol) is a wealthy aristocratic lady who has been living in Paris, and she and her brother Leonid (Bruce Turk) are back because their beloved family home is up for auction due to a large accumulation of unpaid debts.
Ranevskya has two daughters her youngest Anya (Riley Osborn) who is everyone's "angel" and Varya (Aanda Evanas) the oldest who has taken on the head of household duties while the rest of the family has been traipsing across the continent.
Lopakhin is waiting for them as he has the plan to help them take action to save their estate, but while Leonid and Ranevskya seem devastated at the thought of the land being auctioned off, they also lack the ability or the attention span to do much else than wring their hands and wish for someone to come save them.
The servants vary between the ever-faithful valet Firs (James Sutorius), the comedic and entertaining governess Charlotte (Sofia Jean Gomez), the opportunistic Yasha (Michael Louis Cusimano), hapless clerk Yepikhodov ( Jackson Goldberg), and the firebrand tutor Trofimov (Michael Raver).
Baird as Lopakhin is excellent as someone who is desperately trying to save this family from themselves but ultimately steps to take the reins of the future from them. MacNichol is delicate, idle, and deliberately delusional as she refuses to accept facts about the estate, or even her former lover in Paris that is clear to almost everyone else. Turk's Leonid is both cutting when dealing with those he disagrees with or not from his social class, but is also clueless as he launches into sentimental speeches or announces random billiard shots. Sutorius is excellent as the servant who is sold he is losing his memory, but never loses his valet ability to worry over Leonid's coat.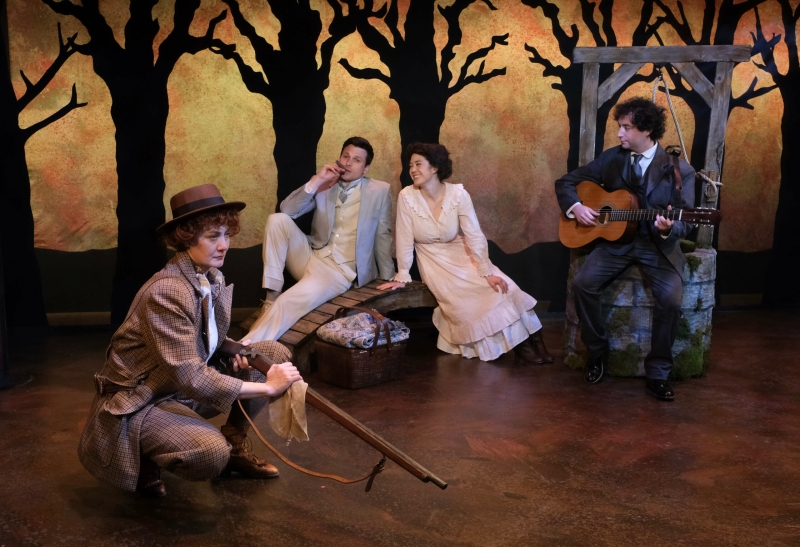 The set design by Arty Burnett and the lighting design by Matt Novotny work together beautifully, with a wonderful moment when the cherry orchard itself is revealed when everyone goes out for a picnic. Costumes by Elisa Benzoni as lovely and help define each person's personality and status clearly and are complimented by the Hair and wig design by Peter Herman.
It's often noted that THE CHERRY ORCHARD was written by Chekov as a comedy, but was performed as a drama and has had a pendulum swing between the two genres ever since. The former servant class grapples with the idea of wealth and elevation while struggling with misplaced affection for the seemingly useless aristocracy who indulge in their stubborn resolve to bask in former glory. There is the older servant class who deems their emancipation a national tragedy, and the firebrands who preach about utopian idealism. It's easy to see how these volatile elements would eventually lead to an explosive revolution.
How To Get Tickets
THE CHERRY ORCHARD is playing through April 2nd at North Coast Repertory Theatre. For ticket and show time information go to www.northcoastrep.org
Photo Credit: The cast of THE CHERRY ORCHARD Courtesy of Ken Jacques