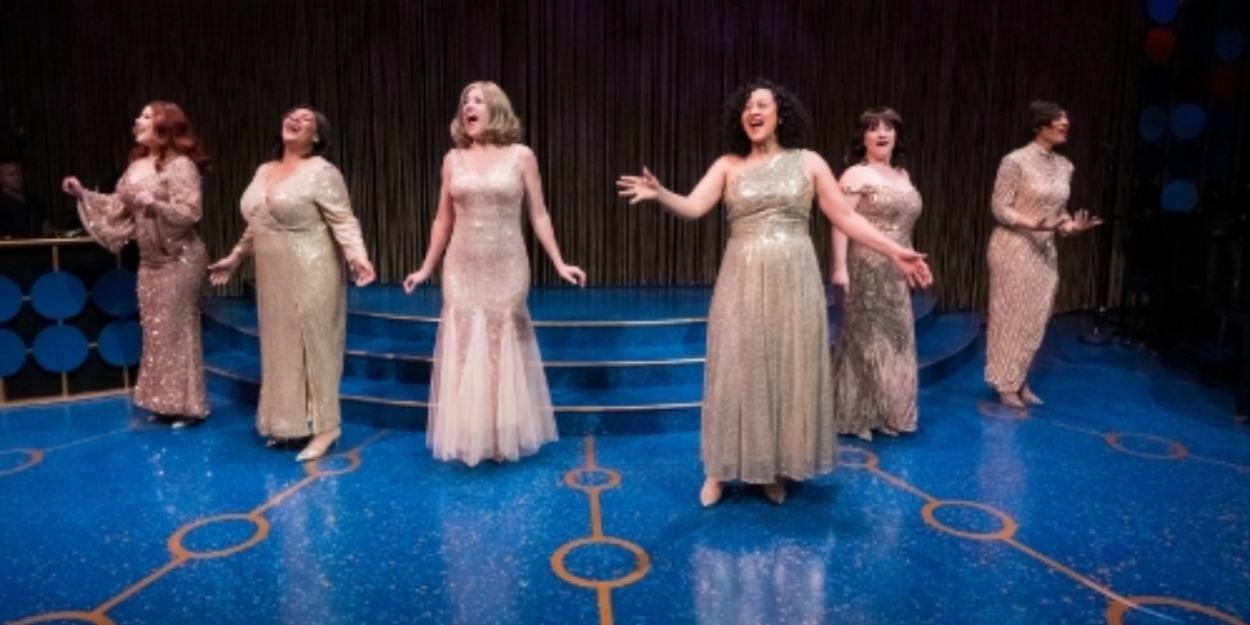 Review: Lamb's Players Theatre pays a little R-E-S-P-E-C-T to the music of the 1960s with their new show
Playing through March 26th
R-E-S-P-E-C-T playing at Lamb's Players Theatre welcomes everyone back to the '60s with the fun and entertaining musical tribute to the women singers and songwriters of the 1960s playing through March 26th.
Created by Kerry Meads and Vanda Egginston who have a history of creating hit musicals for Lamb's Players in the past like BOOMERS, and AMERICAN RHYTHM. Their newest show (written a few years ago and the pandemic delayed until now) features a lineup of popular songs and a little musical education for anyone who isn't as familiar with the variety of musical styles and female singers and songwriters from this decade. Spanning genres like tight harmony girl groups, to rock n roll, soul, funk, rhythm and blues, and folk to name a few.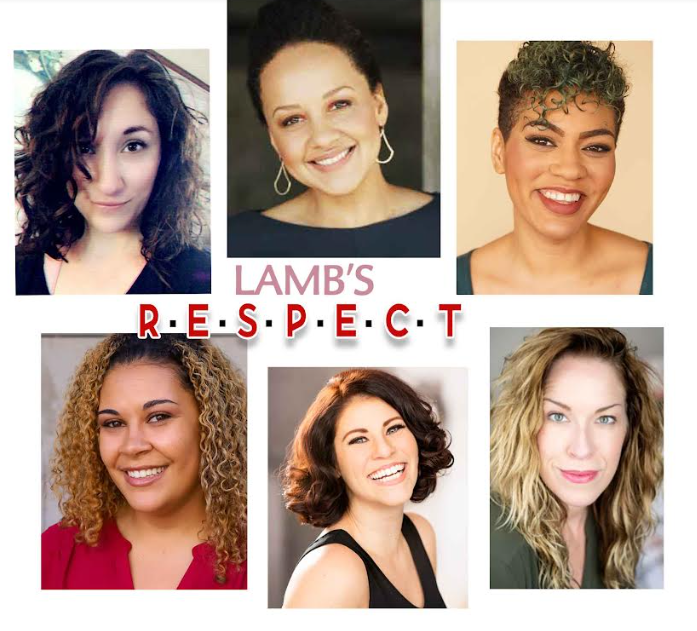 The cast features a panel of talented performers including Angela Chatelain Avila, Caitie Grady, Rebecca Jade, Janaya Mahealani Jones, Sydney Joyner, and Joy Yandell. On a set by Mike Buckley, with a shimmering drop that projections by Lacio Pontes appear on, these women give an entertaining musical education to the audience. All six join in on numbers and then break off into smaller groups, and into solo moments. There are medleys that offer a quick run-through of a few verses before switching to another song, to showcase the variety of songs, and then other numbers are performed all the way through.
If you think you don't know songs from this era, this show will prove you wrong since so many of these songs transcend their time period and are still in popular culture today. From 'My Boyfirend'sBack" by The Angelszs, to "These Boots Are Made For Walking" by Nancy Sinatra, to The Supremes "Aint No Mountain High Enough" and "Stop! In the Name of Love", "I Say a Little Prayer", Walk on By", "I'll Never Fall in Love Again" by Dionne Warwick, to "Natural Woman by Carole King, and the title song "R-E-S-P-E-CT" by Aretha Franklin the show has a lot of powerhouse numbers. This show is so chock full of hits, that list isn't even close to capturing the depth and breadth of music performed.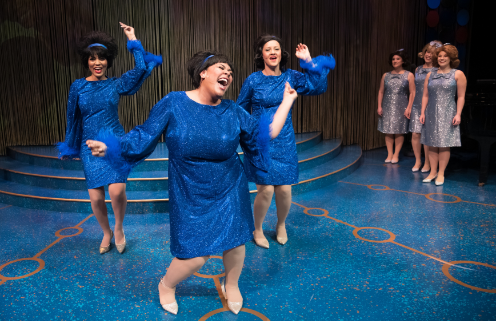 The costumes by Jemima Dutra are beautiful and are used along with the projections to not only highlight new songs and group moments but also represent the look and feel of the original performers. From flowing sequined gowns to short dresses, boots that are made for walking, to pantsuits, the costumes fit each performer very well.
Supported by the excellent live onstage band including guitarist Steve Gouveia, keyboardist Ben Read, percussionist Dave Rumley, and bassist Oliver Shirley the band also gets to interact with the singers when called for in songs. Sound Design by Patrick Duffy keeps all the live music and vocals balanced and clear.
If you are looking for a fun time at the theatre listening to some great performers then you shouldn't miss R-E-S-P-E-C-T at Lamb's Players Theatre.
How To Get Tickets
R-E-S-P-E-C-T is playing at Lamb's Players Theatre through March 26th. For ticket and showtimes information go to www.lambsplayers.org
Photo credit: photo credit J.T.MacMillan Cast of R-E-S-P-E-C-T