Click Here for More Articles on Jimmy Awards
Photo Flash: Winners Unveiled for 2017 Utah High School Musical Theatre Awards
Two Utah high school performers are on their way to New York City after winning The Chevron Award for Best Actress and Best Actor in the seventh annual Utah High School Musical Theatre Awards held in the Eccles Theater in Salt Lake City May 13. Jessica Lewis from DaVinci Academy won for her role as Miriam in "Fly By Night" and Levi Hopkins from Ridgeline High School won for his portrayal of Gomez Addams in "The Addams Family." Scroll down for photos from the ceremony and the full list of winners!
The students will represent Utah at the National High School Musical Theatre Awards in New York City in June where they will experience 10 days of private coaching, master classes and rehearsals with Theatre professionals. The week culminates at Broadway's Minskoff Theatre when they perform and compete for the prestigious Jimmy Award™, which includes scholarships, opportunities for professional advancement and other awards.
"It was an incomparable evening of talent in our State," said Vanessa Ballam, education director for Utah Festival Opera and Musical Theatre. "The response from the audience was palpable and almost deafening. Holding the awards at the beautiful Eccles Theater was the perfect way to celebrate these incredible student artists."
The evening showcased 10 production numbers by high schools nominated for Best Musical and medleys performed together by all contenders for Best Actor, Best Actress, Best Supporting Actor and Best Supporting Actress. The performances were diverse and included onstage shenanigans of the top ten Best Cameo Performers interacting with host Michael Ballam.
Woods Cross High School took home the Zions Bank Award for Best Musical for their production of "Beauty and the Beast."
Ballam said "I am blown away by the abilities of these high school students. Utah Festival is honored to be a part of their artistic journey."
Utah Festival Opera and Musical Theatre sent 19 judges to 29 Utah high school musicals over the past 6 months to score and respond to the productions. Then the juried nominees competed in the official awards ceremony. The UHSMTA gives awards in 20 different categories from The Hotel Monaco Award for Best Lighting to The Daynes Music Award for Best Orchestra and The Delta Air Lines Award for Best Scenic Design. A new award was added this year focused on student new works. This recognition, The Sheldon Harnick New Works Award was given to Alex Lambert of Logan High School who created "Echoes Never Die" and original musical celebrating Logan High School's 100th year. Visit www.utahfestival.org for more information.
2017 UTAH HIGH SCHOOL MUSICAL THEATRE AWARD WINNERS:
Best Musical - Sponsored by Zions Bank
Woods Cross High School - Beauty & the Beast
Best Actor - Sponsored by Chevron
Levi Hopkins (Gomez Addams) - Ridgeline High School
Best Actress - Sponsored by Chevron
Jessica Lewis (Miriam) - DaVinci Academy
Best Supporting Actor
Liam Hunsaker (Sebastian) - Layton High School
Best Supporting Actress
Brie Bauer (Marty) - Juan Diego Catholic High School
Best Cameo Performance
Connor Talbot & Aidan Piner (Boris & Goran) - Uintah High School
Best Director
Woods Cross High School - Beauty & the Beast
Best Choreography
Alta High School - The Music Man
Best Ensemble
DaVinci Academy - Fly by Night
Best Scenic Design - Sponsored by Delta Air Lines
Park City High School - Little Women
Best Orchestra - Sponsored by Daynes Music
Park City High School - Little Women
Best Costume Design
Layton High School - The Little Mermaid
Best Lighting Design - Sponsored by Kimpton Hotel Monaco
Layton High School - The Little Mermaid
Best Technical Crew
Woods Cross High School - Beauty & the Beast
Best Student Choreography
Shelby Moon - Layton High School - The Little Mermaid
Best Student Scenic Design
Xander Bachison - DaVinci Academy - Fly by Night
Best Student Costume Design
Katie Neff - Northridge High School - Aida
Best Student Lighting Design
Alek Burden - DaVinci Academy - Fly by Night
The Sheldon Harnick New Works Award 2017
Alex Lambert - Logan High School - Echoes Never Die
Photo Credit: Intrigue Photography - Scott Biggs

Best Musical Winner - Woods Cross High School - Beauty and the Beast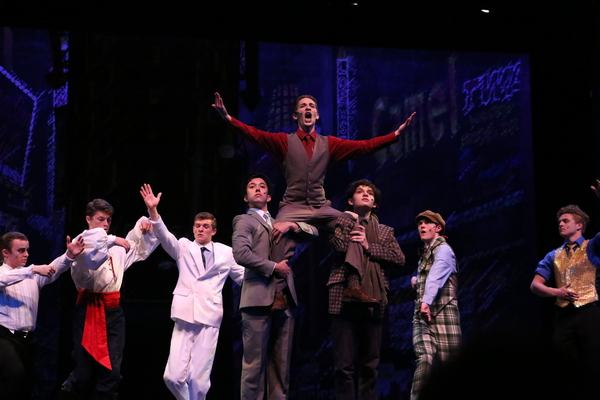 Best Actor Winner - Levi Hopkins - Ridgeline High School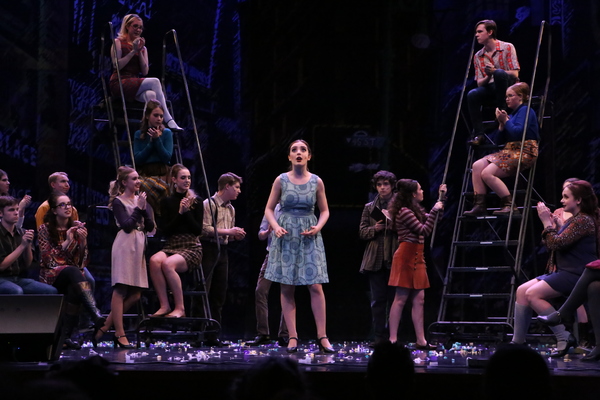 Best Actress Winner -
Jessica Lewis
- DaVinci Academy
Best Choreography Winner - Alta High School - The Music Man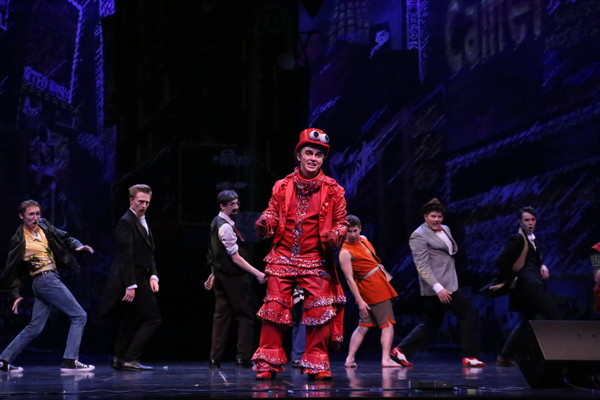 Best Supporting Actor Winner - Liam Hunsaker - Layton High School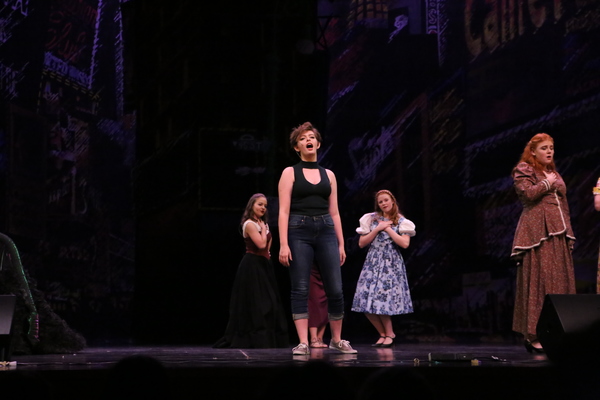 Best Supporting Actress Winner - Brie Bauer - Juan Diego Catholic High School
Finalist - Uintah High School - Chitty Chitty Bang Bang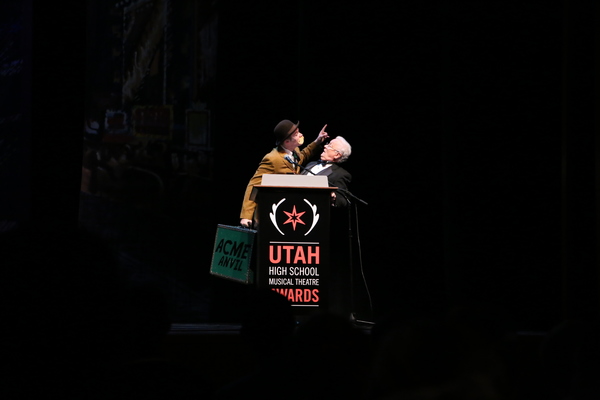 UFOMT General Director
Michael Ball
am with Kylan Goodwin - Alta High School Best Cameo finalist