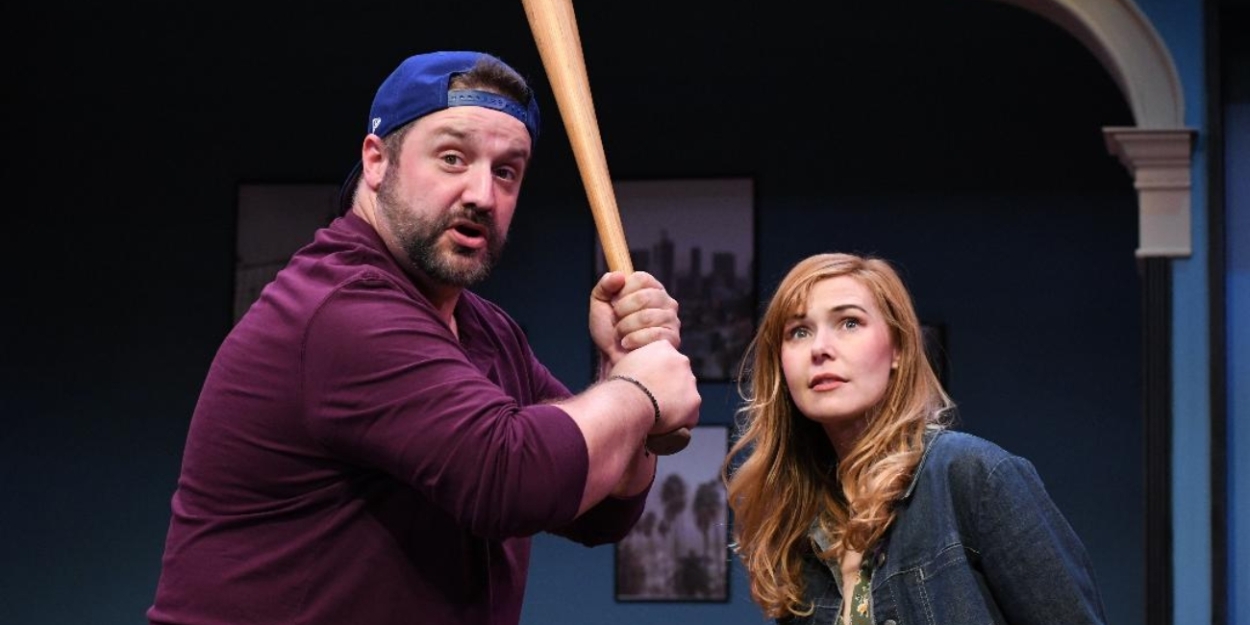 Review: LOVE AND BASEBALL is a Grand Slam at B Street Theatre
Playing through November 6
Two of my guilty pleasures-romantic comedies and baseball-are married in a hilarious one-act play showing now at the B Street Theatre. Love and Baseball is the latest success by B Street Theatre playwright Jerry Montoya. This clever take on gender stereotypes has also recently been made into a movie that is streaming now on HBO Max.
Love and Baseball tells the improbable love story of Will and Michele. Will (Peter Story) is a documentary filmmaker searching for conflict to enhance his stories. Michele (Brittni Barger) is a community college philosophy professor whose idea of rocking out consists of listening to elevator music. After a chance first meeting, it's love at first insult (?), kicking off an hour and a half of witty repartee and a battle of the sexes. Montoya fills the dialogue with innuendo and baseball anecdotes, sparking nostalgia for the Oakland A's of the 80s and delighting all of the baseball fans in the house-of which there were many. Despite his allegiance to the Dodgers, Montoya manages to rekindle the thrill that we feel when watching America's pastime. Peter Story's deft delivery and physical comedy make the stories all the more compelling, particularly in his side-splitting reenactment of "Merkle's Boner." Brittni Barger, a newly minted baseball fan, shows a mature sensitivity and capacity for forgiveness toward Story's own bonehead decisions.
With some surprising plot twists and smart rhythm, Love and Baseball is a rare jewel that has something for everyone. Intelligent, humorous, and (bases) loaded with fun, you'll want to see this before it leaves the park, er, theatre.
Love and Baseball plays at the B Street Theatre through November 6. Tickets may be found at BStreetTheatre.org, at the box office at 2700 Capitol Avenue, or by calling (916) 443-5300.
Photo credit: Tara Sissom
| | |
| --- | --- |
| Vote Now for the 2022 BroadwayWorld Sacramento Awards | |
| voting ends in | |
Courtney Symes is a long-time theatre aficionado who has been writing for BroadwayWorld since 2017. She has been active in theatre and youth organizations in her community. After trying law sc... (read more about this author)
Review: 'TIS THE SEASON to See Live Theatre at B Street!

December 9, 2022

Reindeer and aliens and elves, oh my! The B Street Theatre has kicked off the holiday season for the family with 'Tis the Season, a rollicking romp of holiday cheer that is guaranteed to entertain kids and adults alike. Written by the B Street Company, this show is a collection of festive stories that embody the essence of this time of year.
---
Review: A CHRISTMAS CAROL at Sacramento Theatre Company

December 4, 2022

As we reach the end of 2022, it's time to pause and reflect on the past year. Have we been naughty or nice? Stingy or generous? While most of us can't boast of being the best miser, like Scrooge, or the most innocent, like Tiny Tim, we can find solace that we are somewhere in the middle and most likely will not be visited by three specters in the middle of the night. As familiar as A Christmas Carol is to most of us, it continues to teach us lessons almost 180 years after its inception. As Director Michael Laun says, "All we need to do is place a cardboard sign in the hands of the 'beggar child' and we can see the relevance still today." Indeed, its themes of helping the needy and the greed of the wealthy are themes that we see every night on our television news. Change Scrooge to a contemporary politician or business mogul and A Christmas Carol could be set in 2022 America. Charles Dickens was a staunch proponent of social reform, and the Sacramento Theatre Company champions his vision with their adaptation of this staple of the holiday season.
---
Review: LIFE SUCKS Doesn't Suck at Big Idea Theatre

November 29, 2022

Thanksgiving this year was a wonderful gathering at home, enjoying the riches of food and family. Ironically, the next night was spent ruminating about how Life Sucks. This work by playwright Aaron Posner is a modern adaptation of Anton Chekhov's 1898 play, Uncle Vanya. Big Idea Theatre has brought this tale to life with a mishmash of quirky personalities and underground flair.
---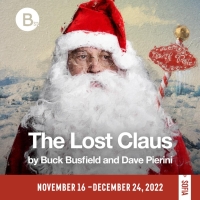 Review: THE LOST CLAUS Finds Christmas Spirit at the B Street Theatre

November 23, 2022

'Tis the season to be jolly!  Unless you're Santa, whose ancient body has compiled a laundry list of ailments. Playwright Buck Busfield has imagined a contemporary North Pole in this sweet and salty tale of Christmas hijinks at the B Street Theatre.
---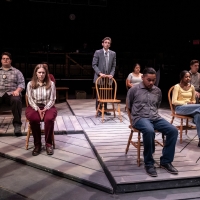 Review: THE LARAMIE PROJECT Sparks Dialogue at Sacramento State's Playwrights Theatre

November 21, 2022

As I watched The Laramie Project at Sacramento State University on Saturday night, I thought to myself how far we've come as a society and how much progress we've made since 1998. That was the year Matthew Shepard was beaten and tied to a fence in rural Wyoming by two young men – left to die simply because he was gay. What I didn't know was that, at about the same time, another tragedy was unfolding in Colorado as another young man opened fire on innocent victims at an LGBTQ nightclub, proving that we have much further to go and illuminating the importance of pieces like The Laramie Project.
---