Photo Flash: New Shots of ALWAYS... PATSY CLINE at Westchester Broadway Theatre
ALWAYS... PATSY CLINE, created and originally directed by Ted Swindley - based on a true story, is directed byAmiee Turner with musical direction by Ken Lundie at Westchester Broadway Theatre now through February 28, 2016. BroadwayWorld has fresh shots of the cast in action below, plus click here for more images!
ALWAYS... PATSY CLINE is more than a tribute to the legendary country singer who died tragically at age 30 in a plane crash in 1963. The show is based on a true story about Cline's friendship with a fan from Houston named Louise Seger, who befriended the star in a Texas honky-tonk in 1961. Through letters and visits, the two share the homespun stories of laughter and heartache that brought together a housewife and a legendary country singer.
Having first heard Cline on the "Arthur Godfrey Show" in 1957, Seger became an immediate and avid fan of Cline's and she constantly hounded the local disc jockey to play Cline's records on the radio. In 1961 when Cline went to Houston for a show, Seger and her buddies arrived about an hour-and-a-half early and, by coincidence, met Cline who was traveling alone. The two women struck up a friendship that was to culminate in Cline spending the night at Seger's house. Over a pot of strong coffee, the two women chatted about their common concerns. When Cline finally left for Dallas, her next job, the two women had exchanged addresses and telephone numbers. Seger never expected to hear from Cline again, but soon after she left, Seger received the first of many letters and phone calls from Cline. The relationship, which began as fan worship evolved into one of mutual respect. It is the kind of relationship that many fans would like to have with their heroes. A friendship that lasted until Cline's untimely death in a plane crash in 1963.
The pen-pal relationship provides much of the plot of the show. The show's title was inspired by Cline's letters to Seger, which were consistently signed "Love ALWAYS... Patsy Cline." This fun-loving, crowd-pleasing musical complete with down home country humor, true emotion and even some audience participation, features 27 classic songs, including "Crazy," "Walkin' After Midnight," "I Fall to Pieces," "Sweet Dreams," "Back In Baby's Arms" and more.
The Show is Directed by Amiee Turner. Musical Direction by Ken Lundie and featuring The Bodacious Bobcat Band. Starring Erin McCracken as Patsy Cline and Susann Fletcher as Louise Seger and understudying both roles is Jeremy Parker.
Set Design is by Steve Loftus, Lighting Design is by Andrew Gmoser, Sound Design is by Jonathan Hatton and Mark Zuckerman, Costume Coordination by Heidi Giarlo, Hair/wig design by Gerard Kelly. Steve Loftus is the Technical Director, The Production Stage Manager is Victor Lukas, properties are by Grumpy Props. Lisa Tiso is the Associate Producer.
For tickets and more information, visit www.BroadwayTheatre.com..
Photo Credit: John Vecchiolla


Director amiee Turner, Erin McCracken, and Musical Director Ken Lundie

The Dream Team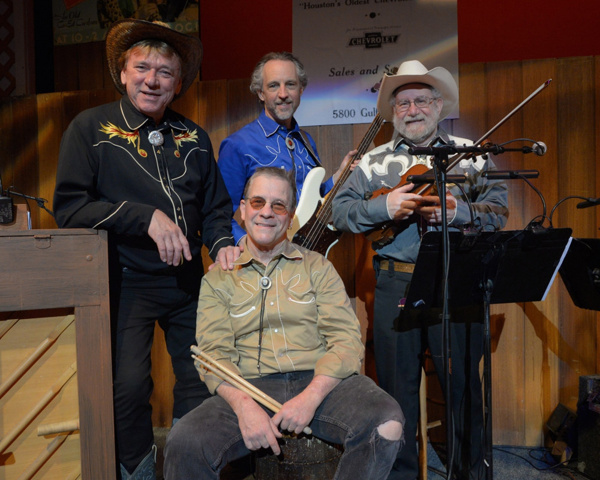 The Bodacious Bobcat Band: Ken Lundie, Geoff Marrow, Guy Fischetti and Ken Ross (front)

Susann Fletcher as Louise Seger

Erin McCracken as Patsy with the band

Erin McCracken as Patsy Cline and Susann Fletcher as Louise Seger with the band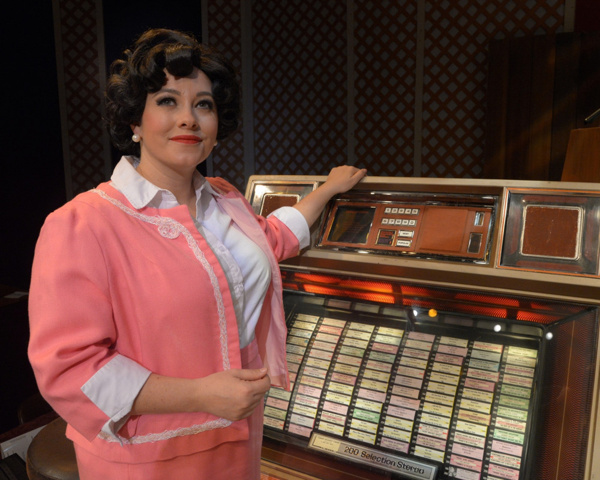 Erin McCracken as Patsy Cline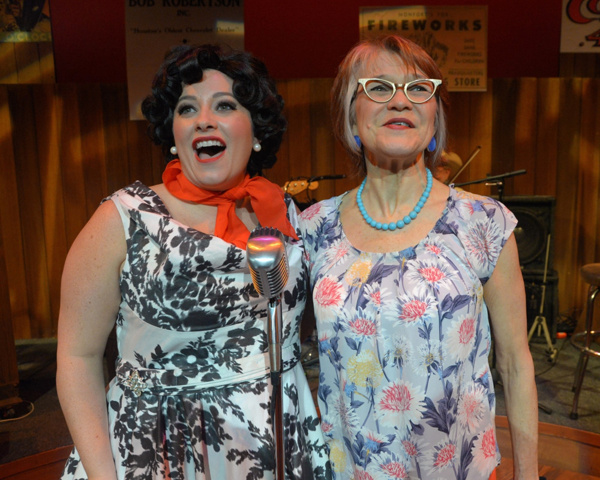 Erin McCracken as Patsy Cline and Susann Fletcher as Louise Seger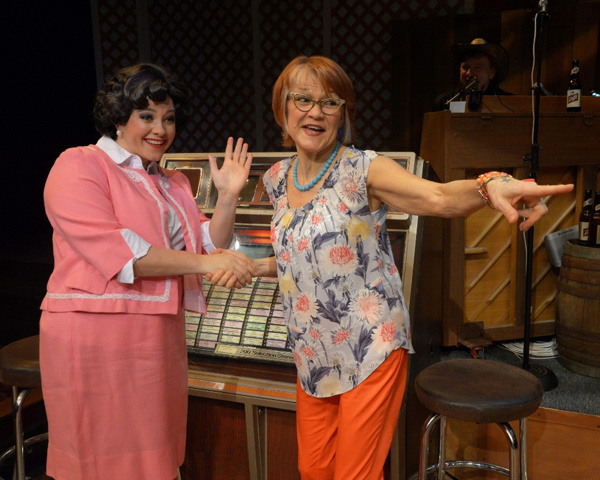 Erin McCracken as Patsy Cline and Susann Fletcher as Louise Seger

Erin McCracken as Patsy Cline and Susann Fletcher as Louise Seger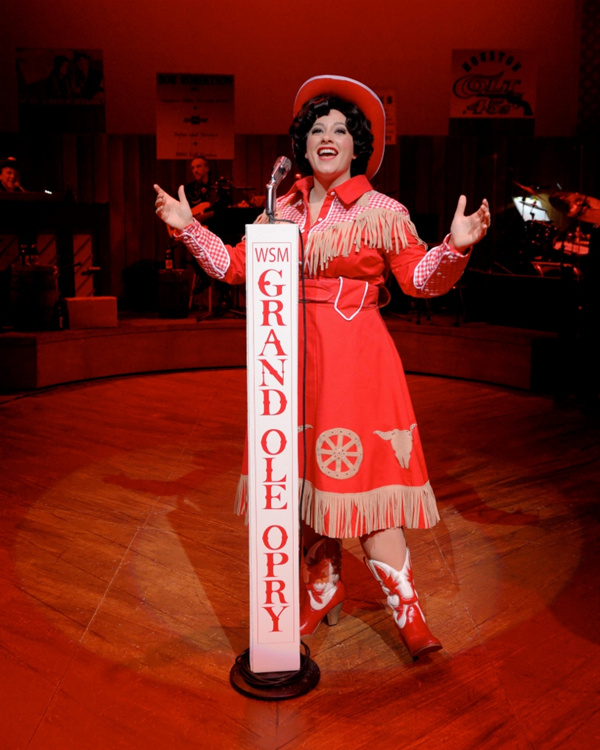 Erin McCracken as Patsy Cline

Erin McCracken as Patsy with the band

Susann Fletcher as Louise Seger and Erin McCracken as Patsy Cline
Related Articles View More Rockland / Westchester

Stories

Shows
More Hot Stories For You