Photo Flash: First Look at Westchester Broadway Theatre's MIRACLE ON 34TH STREET
Miracle On 34th Street, with Music By
Doug Smith
, Book and Lyrics by Vern Stefanic, is directed and choreographed by
Richard Stafford
, with musical direction by
Leo P. Carusone
at Westchester Broadway Theatre, running now through December 31, 2012. Get a first look at the production in the photos below!Based on a holiday tale, written by
Valentine Davies
and made famous by the movie of the same name, Miracle On 34th Street has music composed by
Doug Smith
and book and lyrics by Vern Stefanic. Kris Kringle takes on the cynics among us in this musical adaptation of the popular holiday favorite. A white-bearded gentleman claiming to be the real
Santa Claus
brings about a genuine "Miracle on 34th Street," spreading a wave of love throughout New York City, fostering camaraderie between Macy's and Gimbel's Department Stores, and convincing a divorced, cynical single mother, her somber daughter and the entire state of New York that
Santa Claus
is no myth.
Filled with humor, spectacle and such wonderful songs as "This Is What I Live For," "Just Imagine" and "I Believe In Miracles," Miracle on 34th Street is a traditional celebration of the magic that is Christmas. This joyous, heart-warming musical is pure family entertainment! The movie won three Academy Awards; was ranked 9th by the American Film Institute on 100 years… 100 Cheers, a list of America's most inspiring films; and its fifth best film in the fantasy genre and has been selected for preservation in the United States Film Registry of the Library of Congress as being "culturally, historically or aesthetically significant."
Toni Triano will star as Kris Kringle, Garrett Long as Doris Walker, Sean Hayden as Fred Gailey, Gene Jones as Dr. Sawyer, Gary Lynch as RH Macy, Marguerite Wilbanks as Dr Pierce, Amelia Rose Allen and Zoe Wilson will alternate as Susan Walker.
The multi-talented ensemble includes, Bjorn Bolinger, Rachel Boone, Chloe Hurst, Jessica Jaros, Peter Marino, Leisa Mather, Joel Pellini, Joshua Phan-Gruber, Jacob Samuels, James Shackelford and Jonathan Stahl.
The production is Directed and Choreographed by WBT favorite, Richard Stafford, who had been at the helm for several WBT productions including; Fiddler On The Roof, Can-Can, George M!, Hairspray, Beauty & The Beast, Gypsy and Singin' In The Rain.
Ticket Prices: Dinner & Show range between $52.00 and $80.00 PLUS TAX depending on the performance chosen. Beverage Service & Gratuities are not included in the ticket price. Discounts are available for children, students, and senior citizens at selected performances. Also check the website for on-going Special Offers! For reservations, call (914)-592-2222 or visit www.BroadwayTheatre.com.
Photo Credit: John Vecchiolla


Tony Triano (Kris Kringle)

Leisa Mather (Dr. Pierce) and Tony Triano (Kris Kringle)

Garret Long (Doris), Zoe Fernanda (Susan) and Sean Hayden (Fred)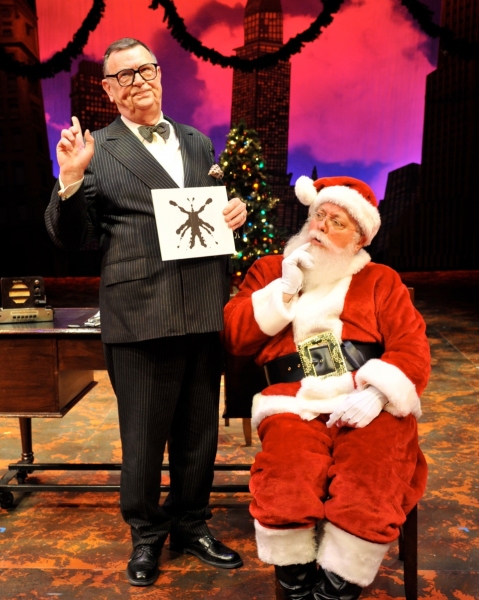 Gene Jones (Dr. Sawyer) and Tony Triano (Kris Kringle)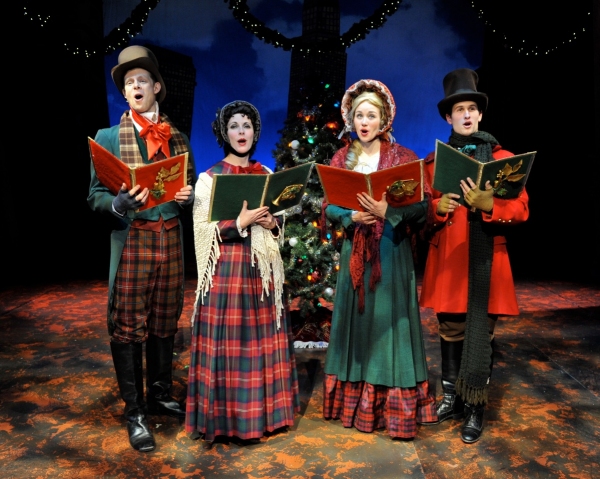 Carolers (Bjorn Bolinder, Marguerite Willbanks, Jessica Jaros, James Shackelford)

The Cast of Miracle On 34th Street