Photo Flash: First Look at MAN OF LA MANCHA at Westchester Broadway Theatre
Westchester Broadway Theatre presents MAN OF LA MANCHA, with book by Dale Wasserman, music by Mitch Leigh, and lyrics by Joe Darion. Directed by David Wasson with musical direction by Patrick Hoagland, the production runs now through May 1, 2016. BroadwayWorld has a first look at the cast in action below!
MAN OF LA MANCHA, set in 17th century Spain, is a powerful blend of tragedy, romance, comedy and adventure. The musical tells the story of Miguel de Cervantes' wrongful imprisonment during the Spanish Inquisition. In his defense, Cervantes shares the elaborate tale of Don Quixote. Backed by his faithful sidekick, Sancho Panza, Don Quixotepursues his quest for the Impossible Dream. He is a man who sees good and innocence in a world filled with darkness and despair. This inspiring musical invites the audience to explore the contrast between the reality of Cervantes' prison cell and the dream of Quixote's quest for perfection.
The story is both very entertaining and very moving, and will warm the heart of everyone whose spirits were ever raised by the prospect of a victory by the underdog against all the odds. The score is a musical delight and contains one of the most poignant moments in musical theatre as Don Quixote relates his personal credo in "The Impossible Dream".
David Wasson will direct the show. The Associate Director/Choreographer is Michael Dauer, The Musical Director is Patrick Hoagland. Set & Costumes Designed and Executed by Michael Bottari and Ronald Case, Lighting Design is by Andrew Gmoser, Sound Design is by Jonathan Hatton, Steve Loftus is the Technical Director, James Jelkin is the Fight Director, Costume coordinator is Matthew Hemesath, The Production Stage Manager is Victor Lukas, properties are by Grumpy Props.Lisa Tiso is the Associate Producer.
The production stars: Paul Schoeffler as Miguel de Cervantes/Don Quixote. The role of Aldonza is played by Michelle Dawson. Gary Marachek provides some comic relief as Quixote's sidekick, Sancho Panza. Geoff Belliston is the kindly innkeeper, Ian Knauer plays Dr. Carrasco. Sarah Hanlon plays Antonia and Alan M-L Wager is the Padre. Featuring the talents of: Jose Antonio, Joanne Borts, Eric Briarley, David Cantor, Alan Gillespie, John Paul LaPorte, Gabriella Perez, Diego Rios, Dougie Robbins, Corinne Scott, and Joseph Torello.
For reservations, call (914)-592-2222 or visit www.BroadwayTheatre.com.
Photo Credit: John Vecchiolla

Paul Schoeffler as Don Quixote and Gary Marachek as Sancho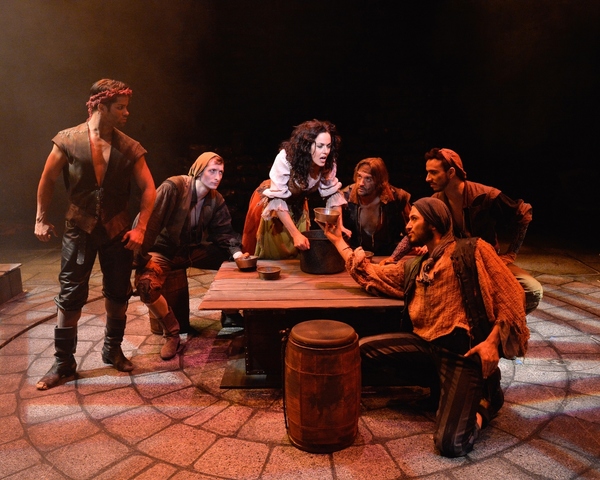 Aldonza (Michelle Dawson) and Ensemble perform 'One Pair Of Arms'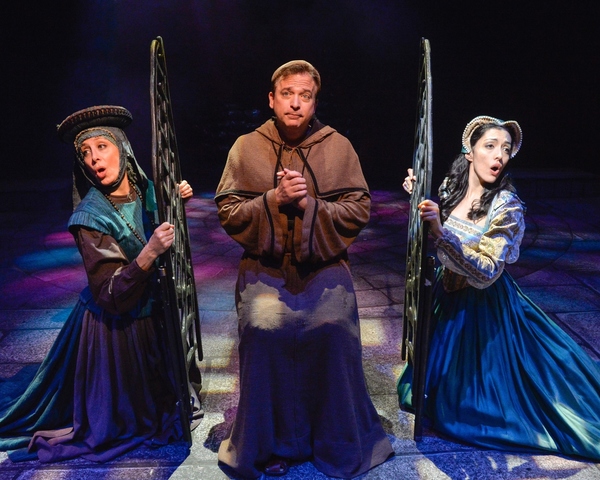 Joanne Borts (Housekeeper), Alan M-L Wager (the Padre) and Sarah Hanlon (Antonia) perform 'I'm only Thinking Of Him.'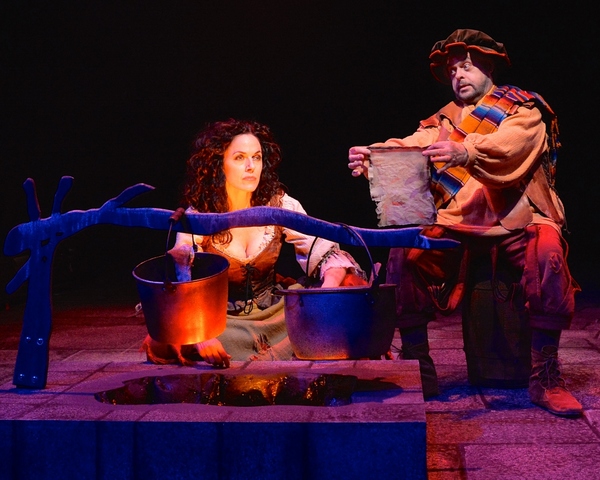 Michelle Dawson (Aldonza) and Gary Marachek (Sancho) perform 'The Missive'

Paul Schoeffler (Don Quixote) and ensemble in 'The Golden Helmet Of Mambrino.'

Paul Schoeffler (Don Quixote), Gary Marachek (Sancho), Gabriella Perez (center) and the ensemble performs 'The Moorish Dance.'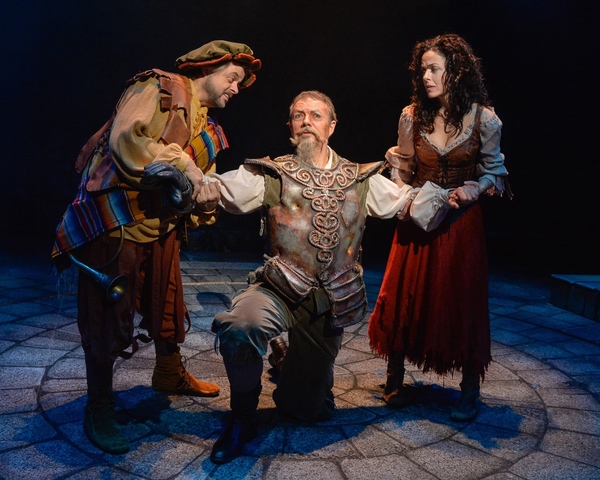 Gary Marachek as Sancho, Michelle Dawson as Aldonza, Paul Schoeffler as Don Quixote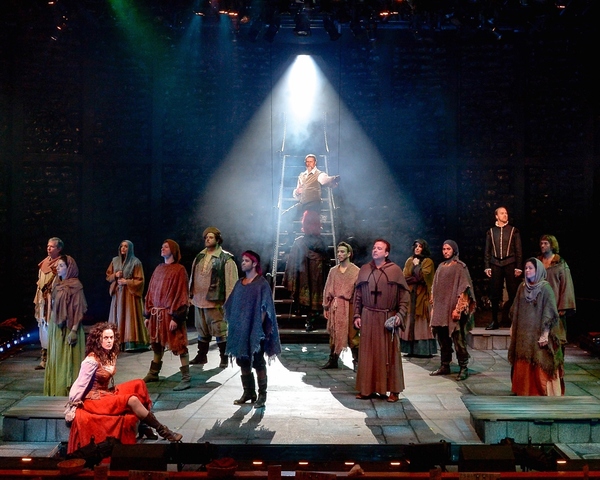 The company of MAN OF LA MANCHA

Paul Schoeffler as Don Quixote and Michelle Dawson as Aldonza (background)

The company of MAN OF LA MANCHA

The company of MAN OF LA MANCHA

The company of MAN OF LA MANCHA

The company of MAN OF LA MANCHA