CLASSY & SASSY Lena Horne Tribute Coming to The Haven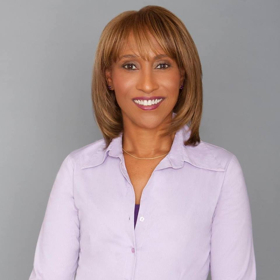 To celebrate the centennial of a true American treasure - the one and only Lena Horne - Lagond Music presents Julia Breanetta Simpson in Classy & Sassy for two performances on Saturday, October 28 at 5:00 p.m. & 7:30 p.m. This special event will be held at The Haven, located at 9 Haven Street in Elmsford, NY.
Lena Horne was an iconic singer, dancer, actress, and activist who began her career at age 16 in the Cotton Club choir line, appeared in such musical films as Stormy Weather and Cabin in the Sky, and lit up the Broadway stage in the Tony and Grammy Award-winning Lena Horne: The Lady and Her Music. With her celebrated songbook, including songs by Cole Porter, Rodgers and Hart, Harold Arlen, George and Ira Gershwin; inspiring life story; and enduring charisma - Julia Breanetta Simpson's "Classy & Sassy" is a fitting tribute to one of the greatest entertainers of our time. Ms. Simpson is joined by her trio with a special guest appearance by world-class musician and woodwind player Charlie Lagond.
Julia Breanetta Simpson is known throughout the tri-state area for her one woman shows including Harlem on My Mind and How Sweet The Sound. She has appeared around the country at Regional, Dinner and Stock Theatres in such productions as Ain't Misbehavin', Dreamgirls, For Colored Girls, One Mo' Time, Purlie, Tintypes, and When The Nightingale Sings. She has appeared in various Off-Broadway Theatres and Cabaret venues in New York City.
Tickets at $20 ($25 at the door), can be ordered online by visiting www.artful.ly/store/events/13463. To learn more about Lagond, visit lagondmusic.org or call 914.345.0512.
More Hot Stories For You