Bethany Arts Community Launches in Ossining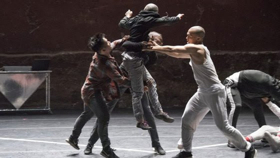 Bethany Arts Community (BAC), a new space and environment located at 40 Somerstown Road, Ossining, NY, where the many forms of art can be learned, produced and flourish, is pleased to announce a four week residency, this May, with Bill T. Jones/Arnie Zane Company, a world-class dance-theater company.
"The Bethany Arts Community has launched its first season with an eclectic mix of performances, exhibitions and classes aimed at showing that art, in its various forms, can be created, appreciated and enjoyed by everyone." Michael McKinney, The Journal News - see article and video here -
"We couldn't be more thrilled to launch our artist residency program with the Bill T. Jones/Arnie Zane company," states David Lyons, Founding Executive Director. "From the beginning, we wanted to provide a space that attracts and nurtures this caliber of international talent while also making these artists and their work accessible to our regional community."
The entire Westchester Community is about to be blessed with access to these incredible artists, such as Dana Levenberg, Ossining Town Supervisor who, "couldn't be more delighted to have Bethany Arts Community open its doors in Ossining. They have hit the ground running with exciting events, classes, fine art, music, large scale sculptures, poetry and performances. Next we look forward to welcoming world class talent, such as this month's residency with Bill T. Jones/Arnie Zane Company. They are responsive to our community, and inspirational. We can't wait to see what is next. They are true partners in our cultural engagement." Victoria Gearity
Mayor, Village of Ossining adds, "Ossining is thrilled that the Bethany Arts Community is now open and contributing so much. They are inspiring creative expression in artists of all ages, while enriching our cultural calendars with exhibits and performances to please a diverse and delighted community."
From May 7 until June 1, 2018, Bill T. Jones/Arnie Zane Company will be creating a new work and expanding existing work, in residence at BAC. They will use the opportunity to immerse themselves in the creative process, spending valuable time together and with the BAC community through open rehearsals, community dialogues and public events. The nature of a residency outside of the city, even if just a few short train stops away, allows the artists to truly leave mundane activities that can sometimes get in the way of process and focus on engaging in the art form and their colleagues.
Bill T Jones/Arnie Zane Company is beginning a new work, currently titled The Deep Blue Sea, which they will continue to work on at BAC. Drawing inspiration from Melville's evocative description of Pip, the young black "cabin boy", floating alone in the sea, The Deep Blue Sea explores the relationship of solidarity as it pertains to, or contrasts to group identity. The work will begin with a solo figure that will be performed by Mr. Jones or a company member, evolving over time into an ensemble of ten (the Bill T. Jones/Arnie Zane Company), that further expands into a community of one hundred people. The Deep Blue Sea will be a meditation on the nature of community building in a confusing era.
Additional programming for the community will be offered during the residency, such as a rare opportunity for young dancers, a FREE 8-week dance Master class (Saturdays 10:00am-11:30m from April 7-May 26) with Bill T. Jones / Arnie Zane Company. Additional opportunities including being able to observe the entire Company in action during their month-long residency at Bethany and even participate in a developing new work.
There are many exciting activities happening at BAC, including an afterschool program which is currently in progress, a second large sculpture to be installed in the garden, readings from Westchester Collaborative Theatre, a summer camp from Theatre O called The Camp of Witchcraft and Wizardry, and many upcoming residencies to be announced in the near future.
Photo: Bill T. Jones/Arnie Zane Company dancers at work.
| | |
| --- | --- |
| Vote Now for the 2022 BroadwayWorld Rockland / Westchester Awards | |
| voting ends in | |
More Hot Stories For You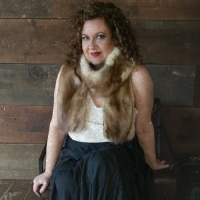 Kathy Zimmer Comes to The Mercury Lounge

December 6, 2022

Kathy Zimmer returns to the Mercury Lounge on December 20, at 7:45PM. Opening at 6 PM are singer-songwriters Angie Pastor and Jackie Evans.
---
The Play Group Theatre Presents HONK!

December 5, 2022

The Play Group Theatre presents HONK! A different kind of musical full of fowl fun!
---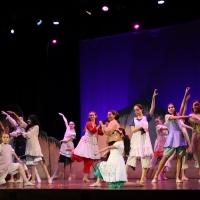 Photos: First Look at Broadway Training Center Of Westchester's Production Of PIRATES OF PENZANCE

December 2, 2022

Broadway Training Center of Westchester has brought joy to the community through stellar theater education and public performances in the Rivertowns for over three decades. Walk the plank with a new version of GILBERT and SULLIVAN'S THE PIRATES OF PENZANCE as presented on Broadway by New York Shakespeare Festival presented by BTC. Check out photos here!
---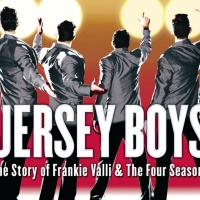 Matthew Amira, Michael Notardonato & More to Star in JERSEY BOYS Westchester Premiere

November 30, 2022

The White Plains Performing Arts Center has announced the cast for the Westchester Premiere of its Mainstage production of JERSEY BOYS, playing December 9 – January 8.
---
BROADWAY HOLIDAY SPECTACULAR Benefitting Dutchess County Pride Center Will Be Held in December

November 20, 2022

Start the holiday season with a special holiday concert featuring Broadway's best and more! On Sunday, December 4, 2022, Broadway performers will come together for 'Broadway Holiday Spectacular' benefitting the Dutchess County Pride Center.  Come hear your holiday favorites as well songs destined to be on your holiday playlist.
---