Review: THE SOUND OF MUSIC National Tour at Durham Performing Arts Center
Based on the memoir by Maria von Trapp titled The Story of the Trapp Family Singers, The Sound of Music tells the true story of Maria Rainer, a young, free-spirited postulant in Salzburg, Austria who is given the job as governess to the seven children of the widowed Captain von Trapp just before World War II.
The original Broadway production opened on November 16th, 1959, where it went on to win 5 Tony Awards (including Best Musical in a tie with Fiorello!, even beating the original production of Gypsy) and a run of 1,443 performances after closing on June 15th, 1963. It also marked the final collaboration between Rodgers & Hammerstein as lyricist Oscar Hammerstein II died of stomach cancer on August 23rd, 1960. The legacy of The Sound of Music has lived on through countless incarnations, including the 1965 Academy Award-Winning film adaptation (which is still the most successful movie musical of all time) and the successful 2013 live televised production on NBC.
Newcomer Kerstin Anderson offers up a very compelling performance in the coveted role of Maria. What she brings to the role is a sense of charm, naivety, and youth. Ben Davis gives such a commanding performance as the retired Austrian naval Captain Georg von Trapp. Daniella Dalli is also very caring as the strong and authoritative Mother Abbess. Each of the von Trapp children also standout here. Paige Silvester as the oldest child, Liesl; Jeremy Michael Lanuti as the tough exterior Friedrich; Maria Suzanne Knasel as the rebellious Louisa; Quinn Erickson as the gentle and mischievous Kurt; Svea Elizabeth Johnson as the smart Brigitta; Mackenzie Currie as the sweet and gentle Marta; and Audrey Bennett as the youngest child, Gretl.
Another one of 'My Favorite Things' about this production is the very creative staging by three-time Tony-winning director Jack O'Brien. There is some elegant lighting designed by five-time Tony winner Natasha Katz; some amazing scenery designed by two-time Tony nominee Douglas W. Schmidt; and some very authentic costumes designed by 2014 Lifetime Achievement Tony Award recipient Jane Greenwood.
With the luxury of some amazing vocals from beginning to end, The Sound of Music still holds up very well as it has for the past 56 years! It's impossible to not have a heart for this production! This national touring production is currently playing at Durham Performing Arts Center through December 6th.
For more information regarding the tour, please visit: http://thesoundofmusicontour.com/
Related Stories
Jeffrey Kare currently resides in Raleigh, North Carolina. Having been born and raised in Northeast Ohio, Jeffrey took interest in live theater at age 11. He also had the great pleasure of seeing s... (read more about this author)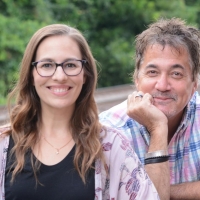 Interview: Chatting With Cora Hemphill & Tim Arts of Firebox Theatre Company

December 2, 2022

One of the newer theatre companies in the Triangle Area is Firebox Theatre Company. It's located in Wake Forest, North Carolina. I had the great pleasure of interviewing both of the founders, Cora Hemphill & Tim Artz, about all of this and more.
---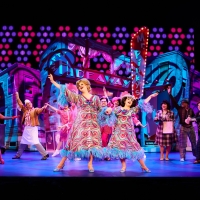 Review: HAIRSPRAY National Tour at Durham Performing Arts Center

November 17, 2022

Based on John Waters' 1988 cult film of the same name, Hairspray takes place in Baltimore, Maryland in the year 1962. The story centers on a plump teenage girl named Tracy Turnblad, whose lifelong dream is to dance on the local TV dance program known as The Corny Collins Show. When Tracy wins a role on the show and becomes an overnight sensation, she launches a campaign to integrate the show.
---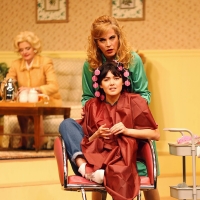 Review: North Carolina Theatre's STEEL MAGNOLIAS

November 6, 2022

Set in Chinquapin, Louisiana during the late 1980s, Steel Magnolias takes place in Truvy's beauty salon where all the ladies who are 'anybody' come to have their hair done. Helped by her eager new assistant, Annelle (who is not sure whether or not she is still married), the outspoken, wise-cracking Truvy dispenses shampoos and free advice to several of her friends.
---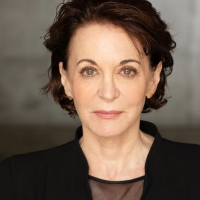 Interview: Kathleen Garrett of North Carolina Theatre's STEEL MAGNOLIAS

November 2, 2022

From November 4th-13th, North Carolina Theatre will be launching their 2022-23 season with a production of Robert Harling's STEEL MAGNOLIAS at A.J. Fletcher Opera Theatre, which is located inside Duke Energy Center for the Performing Arts. Actress Kathleen Garrett is taking on the role of Ouiser Boudreaux. She has most recently appeared as Laura Bush on the Showtime series, THE FIRST LADY, as well as Netflix's Emmy nominated miniseries, INVENTING ANNA. Next, she'll be seen on NCIS: LOS ANGELES. She has countless other screen credits which includes appearing on episodes of different TV shows such as HOME IMPROVEMENT, ER, MURDER, SHE WROTE, MURPHY BROWN, THE WEST WING, BEVERLY HILLS, 90210, MALCOLM IN THE MIDDLE, LAW & ORDER, and many more. She's also appeared in Oscar nominated films such as 2007's AMERICAN GANGSTER directed by Ridley Soctt and 2020's THE TRIAL OF THE CHICAGO 7 directed by Aaron Sorkin. I had the great pleasure of interviewing her about a lot of this and more.
---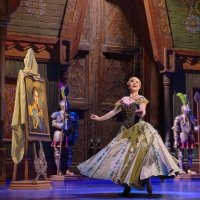 Review: FROZEN National Tour at Durham Performing Arts Center

September 16, 2022

Based on Disney's 2013 Academy Award-winning animated movie musical of the same name as well as Hans Christian Andersen's 1844 fairy tale, The Snow Queen, Frozen follows two royal sisters named Anna and Elsa. Read our review of the stage show, based on the blockbuster film, which eventually became the highest-grossing animated movie of all time at the worldwide box office (before it was eventually dethroned by Frozen II six years later).
---