Review: IF/THEN National Tour at Durham Performing Arts Center
If/Then is an original musical that tells the story of Elizabeth Vaughan, a 40-year-old woman who moves back to New York City seeking a fresh start to her life. The musical depicts two different paths of where Elizabeth's life could take her.
After having its out-of-town tryout at the National Theatre in Washington, D.C., the musical made its Broadway debut on March 30th, 2014. Although it received a very mixed critical reception and very little awards recognition, it still enjoyed a year-long run on The Great White Way after closing on March 22nd, 2015.
While the show's structure can get a little confusing at first, what should help audiences tell them apart is that Elizabeth wears glasses in one timeline as Liz, and doesn't wear them as Beth in the other. Director Michael Greif also does some very inventive staging with Mark Wendland's sets and Kenneth Posner's lighting. The choreography by Larry Keigwin is nice, but does seem a little overdone.
In the lead role of Elizabeth, Broadway alum Jackie Burns does a very impressive job taking on that same character while going through two different timelines. She even has a number in Act I that had the audience laughing. She is well-joined by a great cast that also includes Anthony Rapp (best known as the original Mark Cohen in Rent) as Elizabeth's college friend Lucas. He also shares a fun little scene with North Carolina native English Bernhardt in Act II; Tamyra Gray (who was a finalist on the first season of American Idol) as Elizabeth's neighbor Kate; and Matthew Hydzik as Liz's love interest Josh.
While If/Then may not be as impressive as Tom Kitt and Brian Yorkey's previous musical Next to Normal, it's still a very interesting and compelling musical that explores the important question of 'What if?' This national touring production is currently playing at Durham Performing Arts Center through May 29th.
For more information regarding the tour, please visit: http://www.ifthenthemusical.com/home.php
Related Stories
Jeffrey Kare currently resides in Raleigh, North Carolina. Having been born and raised in Northeast Ohio, Jeffrey took interest in live theater at age 11. He also had the great pleasure of seeing s... (read more about this author)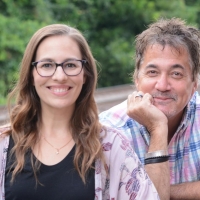 Interview: Chatting With Cora Hemphill & Tim Arts of Firebox Theatre Company

December 2, 2022

One of the newer theatre companies in the Triangle Area is Firebox Theatre Company. It's located in Wake Forest, North Carolina. I had the great pleasure of interviewing both of the founders, Cora Hemphill & Tim Artz, about all of this and more.
---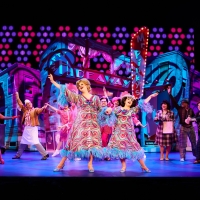 Review: HAIRSPRAY National Tour at Durham Performing Arts Center

November 17, 2022

Based on John Waters' 1988 cult film of the same name, Hairspray takes place in Baltimore, Maryland in the year 1962. The story centers on a plump teenage girl named Tracy Turnblad, whose lifelong dream is to dance on the local TV dance program known as The Corny Collins Show. When Tracy wins a role on the show and becomes an overnight sensation, she launches a campaign to integrate the show.
---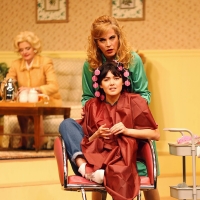 Review: North Carolina Theatre's STEEL MAGNOLIAS

November 6, 2022

Set in Chinquapin, Louisiana during the late 1980s, Steel Magnolias takes place in Truvy's beauty salon where all the ladies who are 'anybody' come to have their hair done. Helped by her eager new assistant, Annelle (who is not sure whether or not she is still married), the outspoken, wise-cracking Truvy dispenses shampoos and free advice to several of her friends.
---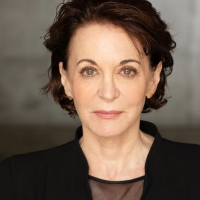 Interview: Kathleen Garrett of North Carolina Theatre's STEEL MAGNOLIAS

November 2, 2022

From November 4th-13th, North Carolina Theatre will be launching their 2022-23 season with a production of Robert Harling's STEEL MAGNOLIAS at A.J. Fletcher Opera Theatre, which is located inside Duke Energy Center for the Performing Arts. Actress Kathleen Garrett is taking on the role of Ouiser Boudreaux. She has most recently appeared as Laura Bush on the Showtime series, THE FIRST LADY, as well as Netflix's Emmy nominated miniseries, INVENTING ANNA. Next, she'll be seen on NCIS: LOS ANGELES. She has countless other screen credits which includes appearing on episodes of different TV shows such as HOME IMPROVEMENT, ER, MURDER, SHE WROTE, MURPHY BROWN, THE WEST WING, BEVERLY HILLS, 90210, MALCOLM IN THE MIDDLE, LAW & ORDER, and many more. She's also appeared in Oscar nominated films such as 2007's AMERICAN GANGSTER directed by Ridley Soctt and 2020's THE TRIAL OF THE CHICAGO 7 directed by Aaron Sorkin. I had the great pleasure of interviewing her about a lot of this and more.
---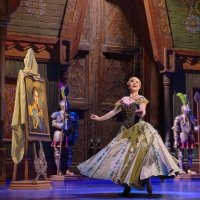 Review: FROZEN National Tour at Durham Performing Arts Center

September 16, 2022

Based on Disney's 2013 Academy Award-winning animated movie musical of the same name as well as Hans Christian Andersen's 1844 fairy tale, The Snow Queen, Frozen follows two royal sisters named Anna and Elsa. Read our review of the stage show, based on the blockbuster film, which eventually became the highest-grossing animated movie of all time at the worldwide box office (before it was eventually dethroned by Frozen II six years later).
---