If/Then - 2014 - Broadway Tickets, News, Info & More
If/Then is a contemporary new musical that follows two distinct story lines in the life of Elizabeth, a city planner who moves back to New York to restart her life in this city of infinite possibilities. When her carefully designed plans collide with the whims of fate, Elizabeth's life splits into two parallel paths. If/Then follows both stories simultaneously as this modern woman faces the intersection of choice and chance.
If/Then is an original musical written by Tom Kitt and Brian Yorkey, the Pulitzer Prize and Tony Award-winning creators of Next to Normal, and starring Idina Menzel in her much-anticipated return to Broadway after her Tony Award-winning performance in Wicked.
If/Then also stars Tony Award winner LaChanze (The Color Purple) and reunites Idina Menzel with her original Rent co-star, Anthony Rapp.
Video preview
Photo preview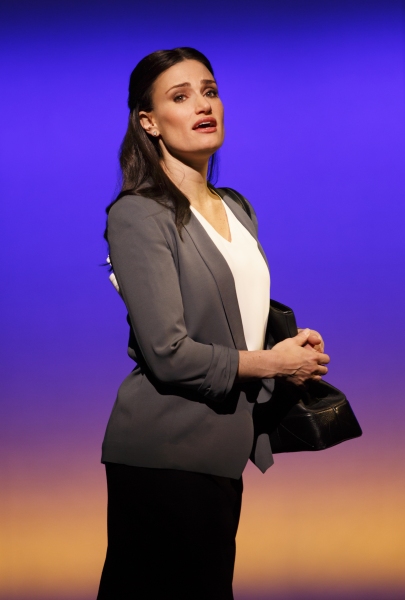 Featured Reviews For If/Then
Idina Menzel embraces reality in 'If/Then' - USA Today
Yorkey's book and lyrics match the probing compassion of Normal without indulging in that show's preciousness. The characters here are more accessible and likable, from James Snyder's rugged but tender Josh to Anthony Rapp's wry Lucas, Elizabeth's longtime friend. LaChanze brings infectious verve to the role of Kate, a lesbian schoolteacher who evolves from a stock comic-buddy type into a compelling individual. As for the leading lady, Menzel seems both grounded and energized by the opportunity to play a grownup who learns that there really are no ever-afters. There is poignance in that discovery, but a sense of liberation as well, and If/Then captures both to moving, invigorating effect.
'If/Then' takes an exciting leap between two lives - Chicago Tribune
Beautifully and accessibly scored, "If/Then" tracks its central character, an urban planner by trade, through two different sets of life choices. One involves kids and a traditional guy. The other features a bigger career but less cultivated, and thus more complex, romantic entanglements with the indecisive and conflicted (the choice between saving the world and liking Whole Foods being another dichotomy that confounds the Coldplay generation and thus infuses this show)..."If/Then" is, for sure, overstuffed with huge crises in both storylines, and since we're double-timing here, they cascade at times in Yorkey's book with dizzying, credibility-sapping rapidity. The expositional needs are intense, but once it's clear that we're tracking Elizabeth's happiness, or lack thereof, and once Kitt and Yorkey provide her with a blistering number about bad choices that she can sing in her bathroom, the audience is in Menzel's and the show's pocket.