If/Then - 2014 - Broadway
If/Then is a contemporary new musical that follows two distinct story lines in the life of Elizabeth, a city planner who moves back to New York to restart her life in this city of infinite possibilities. When her carefully designed plans collide with the whims of fate, Elizabeth's life splits into two parallel paths. If/Then follows both stories simultaneously as this modern woman faces the intersection of choice and chance.
If/Then is an original musical written by Tom Kitt and Brian Yorkey, the Pulitzer Prize and Tony Award-winning creators of Next to Normal, and starring Idina Menzel in her much-anticipated return to Broadway after her Tony Award-winning performance in Wicked.
If/Then also stars Tony Award winner LaChanze (The Color Purple) and reunites Idina Menzel with her original Rent co-star, Anthony Rapp.
Video preview
Photo preview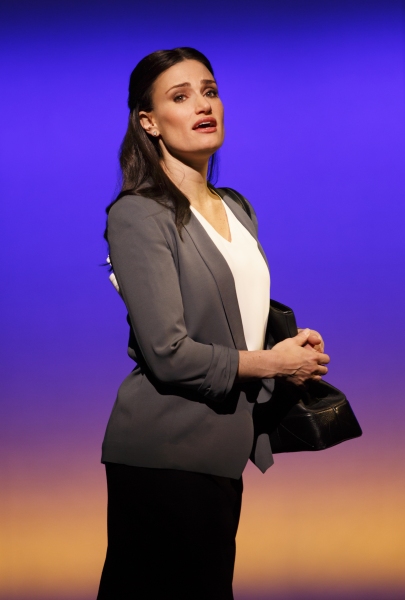 Featured Reviews For If/Then
Sleeker, smarter, more exhilarating 'If/Then' musical hits Broadway - Washington Post
The new "If/Then" is sleeker, smarter and runs far more efficiently than last year's ungainlier model, the one that had its test-drive in Washington last fall. Its heart is bigger now, too, a design modification that assures a more exhilarating ride. But it's also true that the "If/Then" that celebrated its official Broadway opening Sunday night at the Richard Rodgers Theatre had a number of flaws to address, and not all of them were eradicated in the months that this vehicle, by the Pulitzer Prize-winning "Next to Normal" team of Tom Kitt and Brian Yorkey, was in the shop. The biggest issue was and is the show's narrative device, telling the story of a woman whose life goes in two directions, one focused on family, the other on career. It remains something of a conundrum, for the conceit comes across, even now, less as a scintillating invention than as an encumbrance...The bottom line: "If/Then" is an enjoyable, beautifully sung, at times deeply touching experience, built on a structure that never completely works.
Review: Menzel shines but 'If/Then' too sloppy - Associated Press
The tonal difference between the two acts is striking. A whimsical comedy in the first is taken over by a series of tragedies and sadness. One of the best crafted scenes and songs - "The Moment Explodes" - will brings gasps, and not just because it's a bit too manipulative. It's set on a plane in trouble. Sometimes, real tragedies intrude on Broadway...Credit goes for attempting to explore parallel lives onstage and the acting is great. But a show with so much potential is marred by poor editing. So, the overall answer is, if you really, really need to see and hear Menzel, then go and watch an actress wonderfully giving it her all. But if you're of two minds, then go see "Frozen" and just listen to her voice.