Tony Award-Winning Musical RAGTIME Opens Today at Lincoln Park Performing Arts Center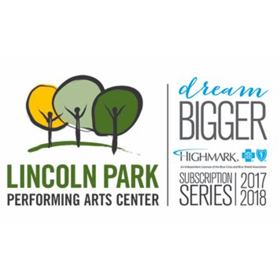 Lincoln Park Performing Arts Center will present an all new production of the Tony Award-winning musical Ragtime, live on stage for six performances only, June 15 through June 24 on the Main Stage Theater.
This sweeping musical is complete with a 20 piece orchestra and a cast of 54 featuring equity actors Daina Michelle Griffith (Mother), Nic Barilar (Father) and Tru Verret- Fleming (Coalhouse Walker), and Lincoln Park Performing Arts Charter School recent graduate Amanda Gross (Sarah).
"This production promises to be a stunning, live theatrical experience that will both challenge and inspire audiences to consider and to celebrate what's so great about America," said Justin Fortunato, Lincoln Park Performing Arts Center Producing Artistic Director.
"We've seen a lot of polarization in our country in recent years, and an emphasis on what divides and separates us from each other. Through incredible music, great stories, and spectacular stagecraft, this production of Ragtime gives our audiences the chance to come together and, without ignoring the challenges we face, find common ground."
Featuring an epic, crusading score by Pittsburgh native Stephen Flaherty, Ragtime tells the story of three different groups, each pursuing the American dream in the early 20th century: African Americans, represented by Coalhouse Walker Jr., a Harlem musician; white suburbanites, represented by Mother, the matriarch of an upper-middleclass family in New Rochelle, New York; and Eastern European immigrants, represented by Tateh, a Jew from Latvia. Together, they confront history's timeless contradictions of wealth and pverty, freedom and prejudice, hope and despair. . . and what it means to live in America.
Historical figures from the period, including Harry Houdini, Booker T. Washington, J.P. Morgan, Henry Ford, and Emma Goldman Emma, are also featured.
New York Times critic Ben Brantley hailed the original Broadway production of Ragtime as "a spectacular feast for the eyes."
Fortunato said that audiences for Lincoln Park's production will likewise be treated to live theater on a grand scale.
"When you're doing a show with the historical sweep and powerful music of Ragtime, you have to go big or stay home," said Fortunato. "The set is mammoth, the orchestra is huge, and the cast is massive, both in terms of size and talent.
"This season at Lincoln Park has been dedicated to 'dreaming bigger,' and we are closing it out by presenting our biggest vision yet."
The sprawling set for this production of Ragtime is designed by one of the region's leading theatrical designers, Tony Ferrieri, and built by Lincoln Park's scenic production team at its new shop and warehouse in Aliquippa.
"While the scenery, costumes, lighting and other technical elements of this show are beautiful and engaging, the most important thing is that it all serves to tell the stories and showcase the amazing talents of our cast," said Fortunato.
Fortunato said the cast features some of Pittsburgh's finest and most in-demand actors and vocalists. In addition to Griffith, Fleming and Barilar, Erich Lasek is cast as Tateh and Joshua Jones as Booker T. Washington. Students from Lincoln Park Performing Arts Charter School are also featured, including Gross, Jordyn Walker (Emma Goldman), Nic Hermick Younger Brother), and Mathew Fedorek (Houdini).
"The opportunity to hear this many phenomenal voices and such a powerful orchestra together at one time is something very special," said Fortunato. "The mix of professional and student talent is part of the unique chemistry of a Lincoln Park production.
"Along with the outstanding professionalism of our performances, there is a youthful vitality and energy that just comes flooding off the stage at each and every show. It's magic."
Fortunato called the Tony Award-winning musical score "unforgettable and powerful," drawing upon many musical styles, from ragtime rhythms of Harlem and Tin Pan Alley to the klezmer of the Lower East Side of New York City, from bold brass band marches to delicate waltzes, and from up-tempo banjo tunes to period parlor songs and expansive anthems. The production is filled with show-stopping songs such as Journey On, Wheels of a Dream, Back To Before, and Our Children.
"The power of hearing all of those voices and instruments at one time is something that you rarely get to experience in the theater," said Fortunato.
Ragtime premiered in Toronto in 1996 before moving to a year-long run in Los Angeles. On Broadway, where it played for two years, it was nominated for thirteen Tony Awards, winning for Best Featured Actress, Best Original Score, Best Book, and Best Orchestration. The show had a brief revival in 2009 which earned it six Tony Award and seven Drama Desk nominations.
Ticket information
Tickets are $20, $18 and $15 and are available by calling (724) 576-4644 (option 2 for the box office) or online at www.LincolnParkArts.org.
Performances dates and times
Friday and Saturday, June 15 and 16 at 7:30 pm
Sunday, June 17 at 2:00 pm
Friday and Saturday, June 22 and 23 at 7:30 pm
Sunday, June 24 at 2:00 pm
About Lincoln Park Performing Arts Center
region's premier arts-and-education destination, Lincoln Park Performing Arts Center is located in a serene park setting in Midland (Beaver County) Pennsylvania. Center is home to the renowned Lincoln Park Performing Arts Charter School and creates authentic real-world learning opportunities for young people by offering high-quality, professionally produced musicals, plays, concerts, dance and ballet performances, readings, and exhibits for patrons of all ages.
2018 - 2019 Highmark Subscription Series includes Sweeny Todd (October 5-21), The Addams Family @ Part (November 16-18), Miracle On 34th Street (November 30-December 9), The Nutcracker (December 13-16), Snow White The Ballet (February 15-17), The Three Musketeers (March 1-10), Singin' In The Rain (March 29-April 14) and In The Heights (June 14-23). More information is available at www.LincolnParkArts.org.

Related Articles View More Pittsburgh

Stories

Shows
More Hot Stories For You