Photos: PICT's ANTONY AND CLEOPATRA
PICT's production of Antony & Cleopatra is part of Shakespeare for a New Generation, a  national program of the National Endowment for the Arts in cooperation with Arts Midwest.  PICT is one of 40 professional theatre companies selected to participate in Shakespeare for a New  Generation, bringing the finest productions of Shakespeare to thousands of middle- and highschool students in communities across the United States. This is the eighth year of Shakespeare  in American Communities, the largest tour of Shakespeare in American history.
Under the direction of James J. Christy, Antony & Cleopatra features Sam Tsoutsouvas, Helena
Ruoti, and Leo Marks, with scenic design by David P. Gordon, lighting design by Cindy Limauro  and costume design by Jen Sturm. David Huber designs sound.  Antony & Cleopatra is set as Rome emerges from the chaos following the civil wars that ensued  from the assassination of Julius Caesar. Mark Antony, Caesar's best general, and Octavius
Caesar, Caesar's nephew, are locked in a titanic struggle for control of the rising Roman Empire.  Cleopatra has ruled Eqypt strongly and successfully for nearly twenty years when she meets Mark
Antony. Both are mature power brokers with great experience of the world, and they fall madly,
indulgently, irresponsibly in love. Antony is torn between duty to Rome and an intense ambition Epic love story launches PICT 2011 season!


Helena Ruoti and Sam Tsoutsouvas

Ken Bolden, Sam Tsoutsouvas, Helena Ruoti

David Berry, Helena Ruoti Bria Walker, Ken Bolden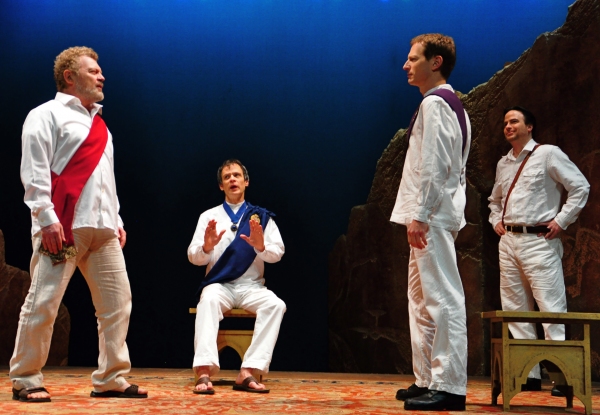 James Sutorius, Sam Tsoutsouvas, Aaron White, Sean Sears, Michael Mueller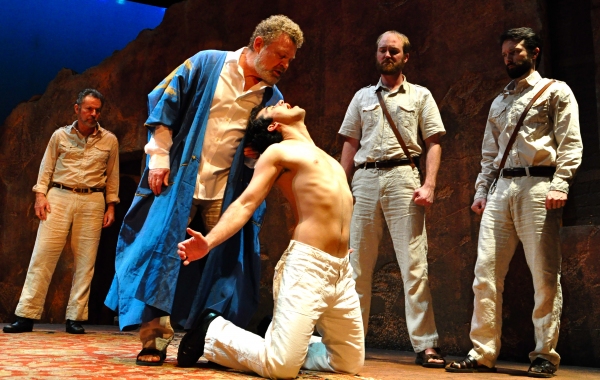 Sam Tsoutsouvas, James FitzGerald Leo Marks, Daniel Krell