Photos: SWEET CHARITY Opens in Manila, 8/5-8/27
Manila, Philippines, August 6, 2011 -- Television and recording artist-turned-stage actress, Nikki Gil, took the cue from Sweet Charity director, Robbie Guevara:  "Portray the character of Charity Hope Valentine with a clean slate." 
Ms. Gil (Charity Hope Valentine) and newbie theater actor, Kris Lawrence (Oscar Lindquist), led the opening of the classic Broadway musical comedy, Sweet Charity, at the Carlos P. Romulo Auditorium in Makati City last night.
BroadwayWorld.com joined 9 Works Theatrical (Rent, The Wedding Singer), the theater company behind Sweet Charity, during its press preview. 
"Director Robbie insisted on starting with a clean slate.  So we started from scratch.  We had to figure out a way to present this without any kind of like background -- no idea how it's going to sound; how things are supposed to be said; how certain songs are supposed to be sung -- we started from scratch," Ms. Gil said during a post-show talkback.
Sweet Charity, which originally starred Gwen Verdon as dancer-for-hire, Charity Hope Valentine, premiered on Broadway in 1966. The original Broadway production had Cy Coleman's music, Dorothy Fields' lyrics, Neil Simon's book and Bob Fosse's Tony Award-winning choreography. The musical was also adapted into a full-length film in 1969, which starred Shirley MacLaine as Charity, and had several remakes on Broadway. Sweet Charity's most recent revival on the Great White Way was in 2005, which had Christina Applegate and Charlotte d'Amboise in the title role.
Coleman's music for Sweet Charity boasts of catchy-but-naughty tunes (and sometimes with dark tones in the same vein as John Kander's musical Chicago). A couple of popular show tunes, "Big Spender" and "If My Friends Could See Me Now," are from the show.
Apart from Ms. Gil and Mr. Lawrence, Sweet Charity also features Shiela Valderrama-Martinez (Nickie), Ciara Sotto-Oconer (Helene), Sheree Vidal Bautista (Carmen), Miguel Faustamann (Herman), OJ Mariano (Vittorio Vidal, Daddy Johann Sebastian Brubeck), Angela Padilla (Ursula March), Tasy Garrucha, Caisa Borromeo, Chinie Nepomuceno, Vinia Pamplona, Carmelle Ros, Topper Fabregas, Job Bautista, Francis Matheu, Anthony Tarrosa Ong, Peter Alcedo and Chai Relucio.
Assistant director Lorenz Martinez, musical director Joseph Tolentino (orchestra), musical director Sweet Plantado (vocals), scenographer and costume designer Mio Infante, costume designer Hanna delos Reyes, lighting designer Martin Esteva, choreographer Deana Aquino, graphic designer Dale Amon and photographer Roy Macam round out its creative team.
Sweet Charity runs from August 5 to 27 - Friday 8 p.m. or 8:30 p.m. , Saturday 3:30 p.m. & 8 p.m. and Sunday 4 p.m. For tickets and more information, call (632) 557-5860, 586-7105 or (63) 917-5545560 or email info@9workstheatrical.com.
Photos by Jory Rivera


Nikki Gil and Kris Lawrence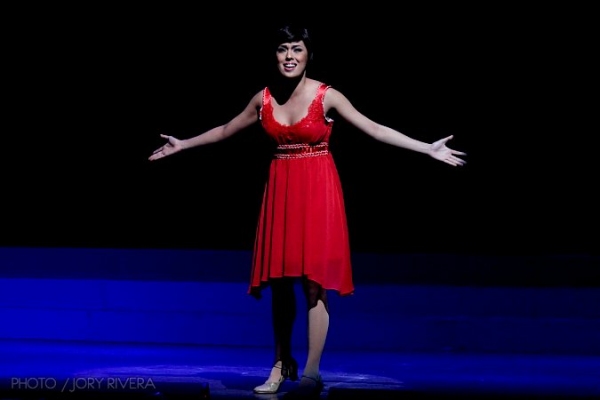 Nikki Gil

9 Works Theatrical presents SWEET CHARITY

9 Works Theatrical presents SWEET CHARITY

(Center) OJ Mariano

Miguel Faustmann, Ciara Sotto, Sheila Valderrama, Nikki Gil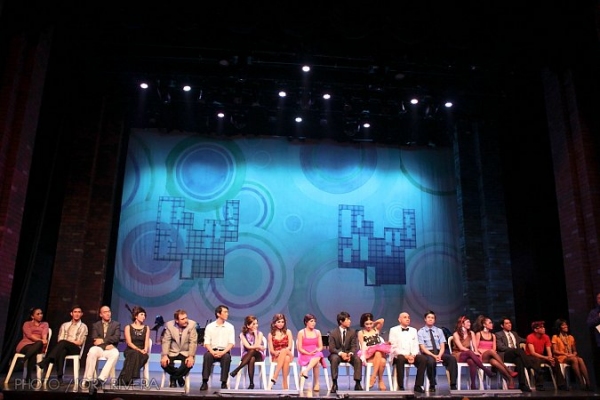 Post-show talkback with SWEET CHARITY cast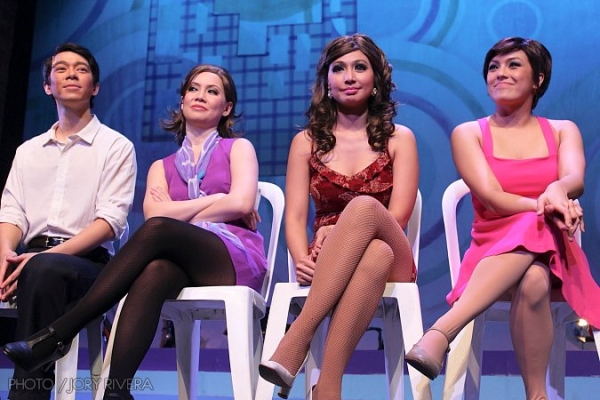 Anthony Tarrosa Ong, Sheree Vidal, Nikki Gil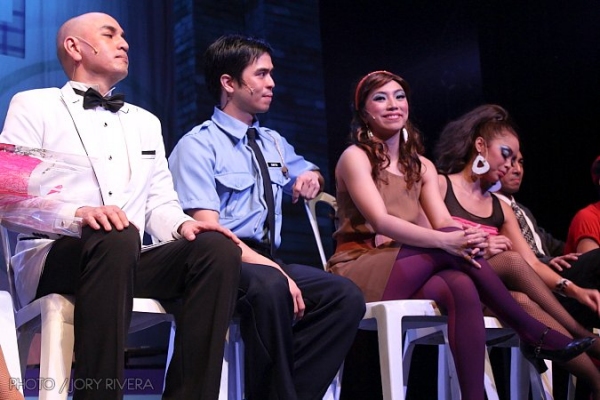 OJ Mariano, Topper Fabregas, Caisa Borromeo

Sheree Vidal, Nikki Gil, Kris Lawrence, Ciara Sotto

Post-show photo op with SWEET CHARITY cast

Post-show photo op with SWEET CHARITY cast