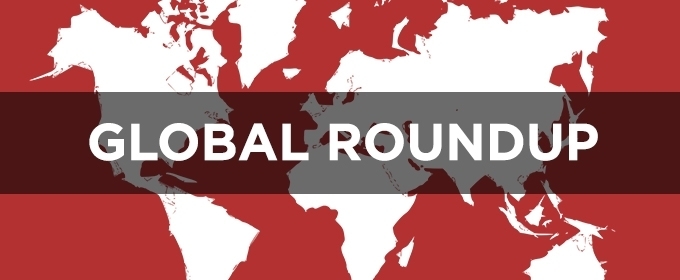 Regional Roundup: Top New Features This Week Around Our BroadwayWorld 10/12 - DEAR EVAN HANSEN, WICKED, HAIR, and More!
BroadwayWorld presents a comprehensive weekly roundup of regional stories around our Broadway World, which include videos, editor spotlights, regional reviews and more. This week, we feature DEAR EVAN HANSEN, WICKED, HAIR, and more!
Check out our top features from around the BroadwayWorld below! Want more great global content? Check out our "Around The World" section!
---
San Antonio: Contributor Ashley Corbaley reviews WICKED at The Majestic Theatre of San Antonio is Wicked Good, writing "It doesn't take magic to discover why WICKED is still melting the hearts of millions all over the world 15 years after its first performance on Broadway. Based on the 1995 novel by Gregory Maguire, with music by Stephen Schwartz, and book by Winnie Holzman, this masterpiece is wicked good. From the dazzling special effects to the bewitching songs, WICKED has rightfully earned its place as the sixth longest-running show in Broadway history. In WICKED it is the witches of Oz who take center stage to tell their story of how all came to be long before young Dorothy ever ventured Over the Rainbow. The National Tour of WICKED flies into the Majestic Theatre of San Antonio promising a magical performance that will leave you spellbound."
---
Sweden: Contributor Annette Stolt reviews SPRING AWAKENING at Teater Prisma, writing "The autumn musical is Spring Awakening, a musical I have not seen before and I did not know much about. It opened on Broadway in 2006 and won 8 Tony Awards, of which one was for best musical. The musical is written by Duncan Sheik and Steven Sater based on a book and play from 1891 by the German author and satire Frank Wedekind. So, a story that's over 125 years old, how modern can it be? Very modern indeed! Teenage problems now and then seem to be the same. Searching for love and identity and the need to succeed in school. The action is in the 1890s, but the music is rocky and modern and the youngsters who play have a great energy and they have so much fun on stage!"
---
UK / West End: Contributor Cindy Marcolina reviews MYTHIC at Charing Cross Theatre, writing "Mount Olympus gets a swanky revamp in Mythic, Marcus Stevens and Oran Eldor's new musical retelling of the myth of Persephone (Georgie Westall). Daughter of Zeus (Tim Oxbrow) and Demeter (Daniella Bowen), young P. has been brought up by her single mother - a very zen Mother Earth - away from the buzz and flashiness of the Gods. Now, she is striving to find her identity while Demeter struggles to accept that her offspring is growing up."
---
Wichita: Contributor Paula Makar reviews BONNIE & CLYDE at The Forum Theatre Company, writing " This musical is the perfect choice for Wichita, as most of the action takes place on familiar territory, from West Texas to Missouri, from Arkansas to Kansas, at the height of the Great Depression. Bonnie Parker and Clyde Barrow went from two small-town nobodies to America's most renowned folk heroes and Texas law enforcement's worst nightmares."
---
Denver: Contributor Chris Arneson reviews the National Tour of DEAR EVAN HANSEN, writing "Ben Levi Ross brings an intuitive portrayal to Evan, letting the role's anxious quirks commendably consume his portrayal. Vocally he ascends through the complex score with ease, grounding the role's emotional core in all the right places."
---
Nashville: Contributor Jeffrey Ellis reviews Circle Players' HAIR writing "Hair is a great big hit on the symbolic and mostly imaginary bong that is theater in Music City - or anywhere else artists come together to share the largesse of their own indomitable spirits. The resulting production will leave you inspired, maybe even more readily equipped with the realities of life in the 21st century, which proves that no matter how much times have changed, they remain stultifyingly the same. While our prejudices and biases may have been altered by the social upheaval of the 1960s and the decades that followed, introspection reveals that we only have refocused our baser instincts on issues of equal significance."
---
Des Moines: Contributor Denise Forney reviews BILLY ELLIOT THE MUSICAL at Des Moines Community Playhouse, writing "With its high emotional content, theatricality, and emphasis on young performers and individual expression, this is the perfect season opener for the Des Moines Community Playhouse, which runs October 5-28. Don't miss out on the 'electricity!'"
---
St. Petersburg: Contributor Deborah Bostock-Kelley AN INTIMATE NIGHT OF CABARET WITH PHANTOM'S Jeremy Stolle at Straz Center, writing "Some people come into your life and unexpectedly change the course of it. Jeremy Stolle was a 16-year-old football player whose mom asked him to take a music class in the morning. Jeremy opted for piano class. His piano teacher Dennis Clark also led the school choir and suggested he might do well moving on to vocal music. Almost like an old episode of Glee, Jeremy entered the choir room and his life was changed forever."
---
Regional Editor Spotlight:
Ashley Corbaley
San Antonio Contributor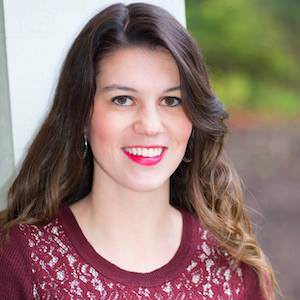 Ashley Corbaley grew up in the Pacific Northwest and moved to San Antonio, TX in the summer of 2014. She has a B.S. in Marriage and Family Studies and works at a local music school. Her passion for theatre began early when she was cast as the Apple Seller in her grade school production of Annie. Since then Ashley has been involved in more shows than she can count. Some of her favorites include Mollie Ralston in The Mousetrap and Cecily Cardew in The Importance of Being Earnest. Theatre has changed her life for the better and she wishes to give back to it any way she can.
---
Join Team BroadwayWorld! Interested in joining our team, but not exactly sure what we do? All of your questions are answered, along with every open position from guest and student bloggers, Regional Editors, and more! Find out where we have open positions available here!