Photos: First Look at TO KILL A MOCKINGBIRD at Media Theatre
"To Kill A Mockingbird" is at The Media Theatre through February 21. The legendary novel by Harper Lee is adapted by Christopher Sergel for the stage play.
With a cast of professional actors featuring both youth and adults the show is directed by three-time Broadway World Award winner
Jesse Cline
. Focusing on the trial of a young black man falsely accused of physically harming a young white woman in 1930's Alabama, "To Kill A Mockingbird" presents a powerful examination of racial tensions and profiling which still exist today. The youth roles (Scout, Jem, and Dill) are double cast with two groups of talented young actors.
Lexi Gwynn
and
Jolie Jaffe
share the role of Scout, while Brayden Orpello-McCoy and Ben Pedersen bring life to the role of Jem. Jacob Shapiro and Tim Woodward are Dill. Tickets are available by calling
610-891-0100
or by visiting
mediatheatre.org
Photos by Maura McConnell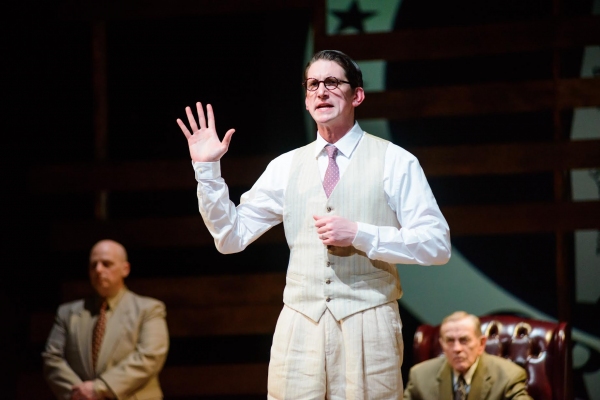 Bob Stineman, Henry O' Neill, P.Brendan Mulvey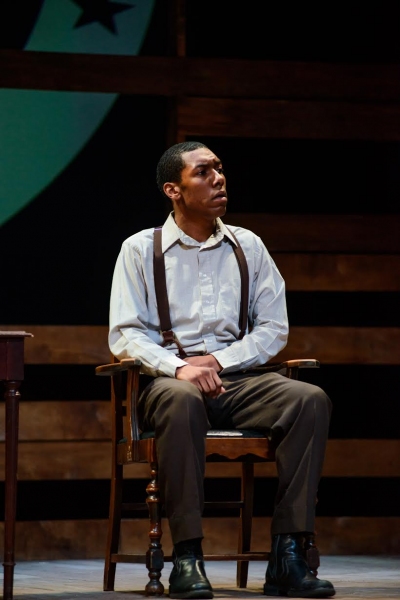 Travis Keith Battle

Pastor Warren Mays