Photo Flash: First Look at Quintessence Theatre Group's WILDE TALES
Quintessence Theatre Group continues its tradition of holiday classics for the whole family with Oscar Wilde's Wilde Tales. Celebrated up-and-coming experimental director Jeremy Bloom adapts and directs this amalgamation of short stories. Wilde Tales begins performances on Wednesday, December 7 at 7pm and opens on Saturday, December 10 at 7pm. All performances are at the Sedgwick Theater, 7137 Germantown Ave. in Mt Airy, Philadelphia, 19119. To purchase tickets visit www.QuintessenceTheatre.org or call 215.987.4450.
Including the The Selfish Giant, The Happy Prince, The Devoted Friend, The Nightingale and the Rose, and The Remarkable Rocket, Wilde Tales is centered on the story of a selfish giant who builds a wall around his beautiful garden to prevent the local children from playing in it. When the wall is finished, the garden falls into perpetual winter and doesn't awake until a young boy finds his way in through a hole in the wall.
Through Oscar Wilde's soaring prose, original songs by David Cope and puppetry by Marina Plag, Wilde Tales celebrates the values of selflessness, charity, compassion, and love in soul-stirring, wondrous and timely tales for the entire family.
QUINTESSENCE: A CLASSIC REPETORY ENSEMBLE FOR PHILADELPHIA
Quintessence Theatre Group is a professional classic theatre, dedicated to the performance and adaptation of epic works of classic literature and drama for the Contemporary Stage, which ignites the mind, body and soul through the power of the actor, design and spoken word.
Quintessence continues to work towards the establishment of an acting ensemble and a rotation repertory at the historic Sedgwick Theater in Mt. Airy, Philadelphia. As Quintessence Theatre's home, the Sedgwick Theater, a 1928 art deco movie palace designed by William Lee, will regain its place as a jewel in Philadelphia's cultural landscape.
Quintessence Theatre Group was named Best of Philly 2015 for up-and-coming theater company and has had 9 Barrymore recommended productions in the past three years. This fall E. Ashley Izard won the Barrymore Award for Best Actress for her portrayal of Winnie in Quintessence's production of Samuel Beckett's Happy Days.
Wilde Tales plays December 7-31. A special PAY WHAT YOU CAN preview will be presented on Wednesday, December 7 at 7:00pm. Post-show talkbacks with the cast and director will take place on Thursday, December 15 and Sunday, December 18.
All evening performances begin at 7:00pm. There are 2:00pm matinees on December 11, 18, 23, and 30; and 12:00 pmmatinees on December 24 and 31. Please check the performance schedule at www.QuintessenceTheatre.org for exact performance times and schedules.
Tickets are $27-$34 general admission, $25 for seniors (65 and over), $15 for students/youth (21 and under). Special family packages are now available. Savings of up to 40% on tickets when you bring the whole family. To purchase tickets, visit:www.QuintessenceTheatre.org or call 1.215.987.4450. For ticket information please email BoxOffice@QuintessenceTheatre.org.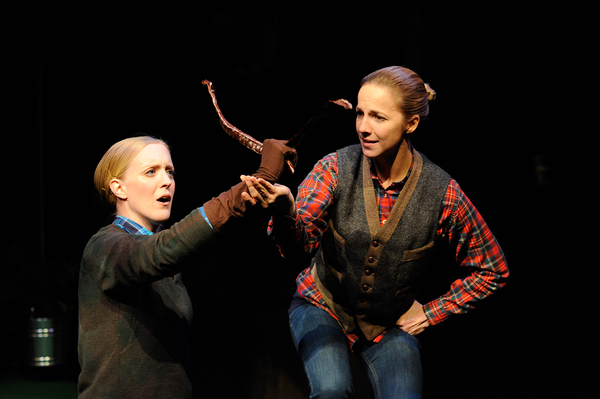 Vanessa Sterling (as The Swallow), Mattie Hawkinson (as The Happy Prince). Photo by Shawn May.

Vanessa Sterling (as The Swallow), Mattie Hawkinson (as The Happy Prince). Photo by Shawn May.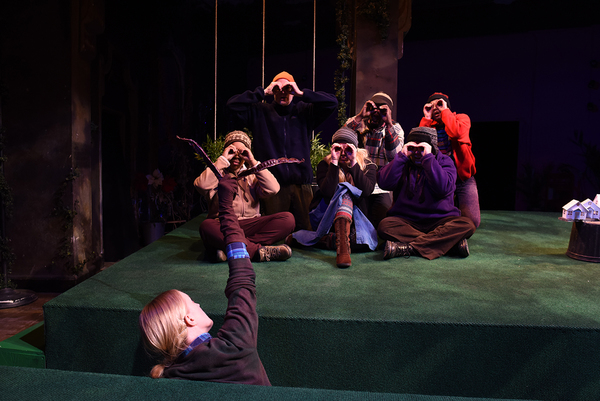 Vanessa Sterling (as The Swallow), Ife Foy, Terence Gleeson, Hannah Wolf, Ashton Carter, Michael Gamache, Anessa Neibauer. Photo by Shawn May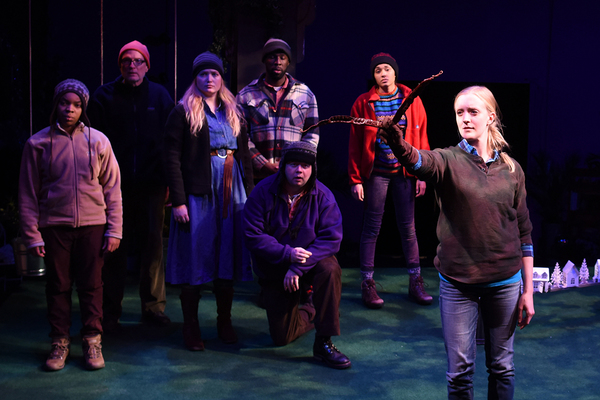 Ife Foy, Terence Gleeson, Hannah Wolf, Ashton Cater, Michael Gamache, Anessa Neibauer, Vanessa Sterling (as The Swallow). Photo by Shawn May

Mattie Hawinkson, Ife Foy, Hannah Wolf, Vanessa Sterling. Photo by Shawn May

Aneesa Neibauer (as The Love-struck Student), Ife Foy (as The Nightingale), Mattie Hawkinson (as The Gorgeous Girl). Photo by Shawn May

Ashton Cater (as The Selfish Giant), Michael Gamache, Vanessa Sterling. Photo by Shawn May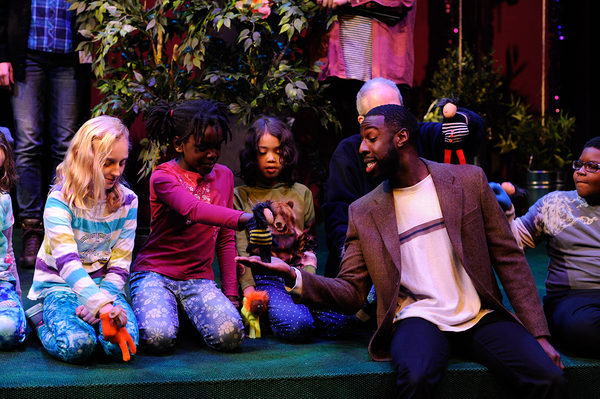 The Children's Ensemble with Ashton Carter (as The Selfish Giant). Photo by Shawn May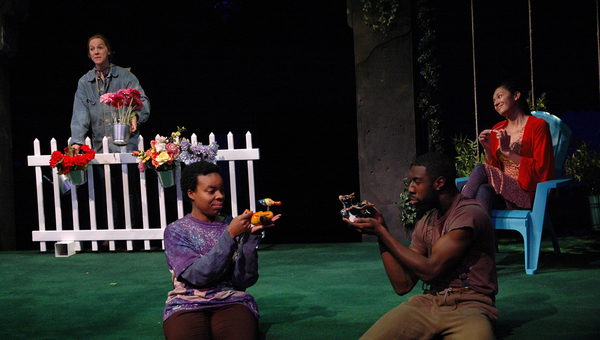 Mattie Hawkinson (as Little Hans), Ife Foy (as the Duck), Ashton Cater (as the Water Rat), Aneesa Neibauer (as The Miller's Wife). Photo by Alex Burns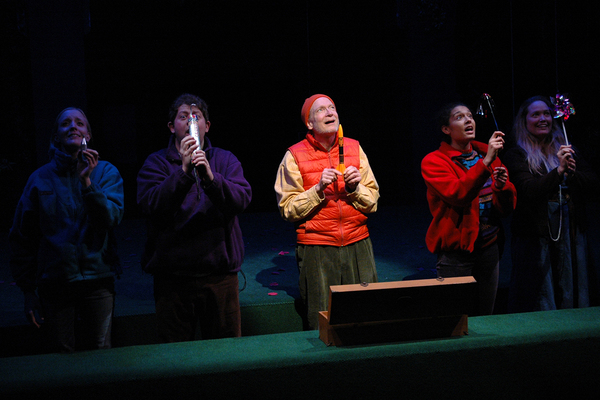 Vanessa Sterling, Michael Gamache, Terence Glesson, Aneesa Neibauer, Hannah Wolff. Photo by Alex Burns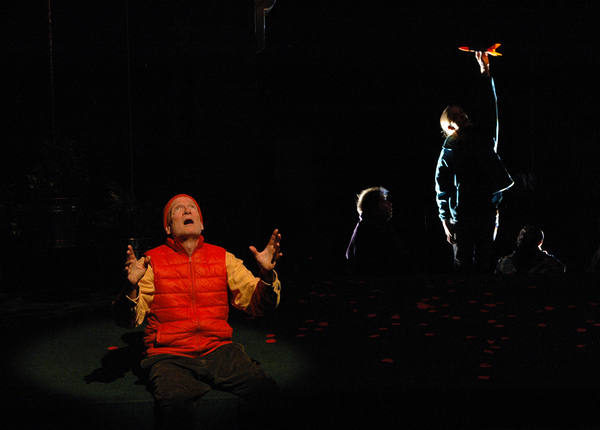 Terence Glesson (as The Remarkable Rocket). Photo by Alex Burns
Related Articles View More Philadelphia

Stories

Shows
More Hot Stories For You