Photo Flash: First Look at Bristol Riverside Theatre's THE PIRATES OF PENZANCE
Hilarity abounds in Gilbert & Sullivan's rollicking farce The Pirates of Penzance, running through April 28, 2013, at Bristol Riverside Theatre in Bristol, PA, directed by Keith Baker. BroadwayWorld has a first look at the cast in action below!
This comic operetta about sentimental Pirates, bumbling policemen, dim-witted youth, wide-eyed daughters, and an eccentric Major-General, all morally bound to the often ridiculous-dictates of honor and duty, is full of wonderful music, comical paradox and sharp wit.
Since 1986, BRT has brought consistently acclaimed professional theatre to Bucks County and maintained a long-term commitment to finding and developing new plays. The theatre is the recipient of over 66 Barrymore Award nominations for Excellence in Theatre, given annually by the Theatre Alliance of Greater Philadelphia. In addition to its mainstage productions, the theatre serves as a cultural hub for the community, with such programs as children's theatre, community concerts and exhibitions of local visual arts. Currently under the direction of Artistic Director Keith Baker, Founding Director Susan D. Atkinson, and Managing Director, Amy Kaissar, BRT begins its 26th season.
For tickets and more information, visit brtstage.org or call the Box Office at 215-785-0100. Bristol Riverside Theatre is located at 120 Radcliffe Street in Bristol, PA.
Photo Credit: BRT Staff



Erika Strasburg, Samantha Kuhl, Sarah J. Gafgen & Lauren Cupples

Larry Cahn (center as major general) with cast

Nick Cordero (center, Pirate King) with Pirates (Daniel Bontempo, Max Cove, Michael Gamache, Michael Hogan, Peter Perry Lam)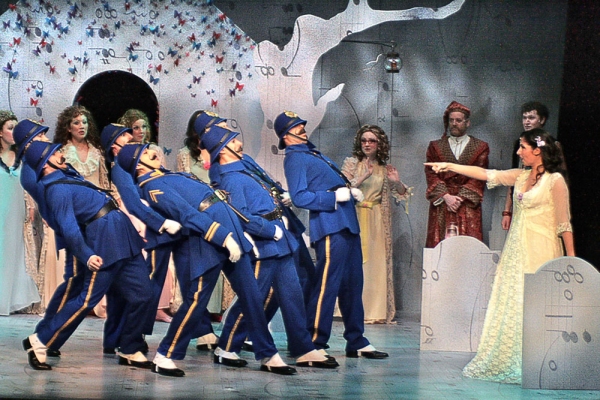 Julian Alvarez (front, Sergeant of Police) with policemen (Gaspare Diblasi, Patrick McTamany, Kevin Metzger, Dominick Sannelli, Zachary Spiegel, Christopher BrIan Williams) and Maria Failla (Mabel)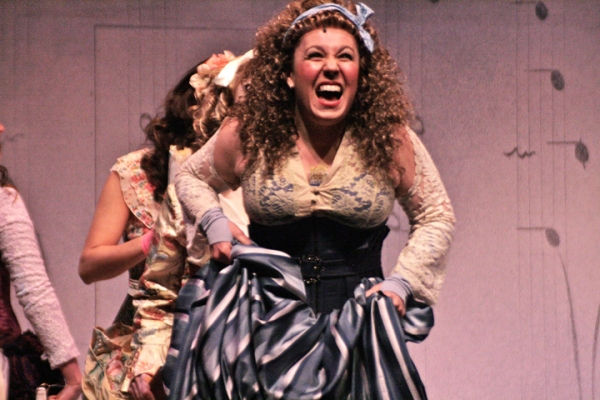 Sarah J. Gafgen (Daughter - Edith)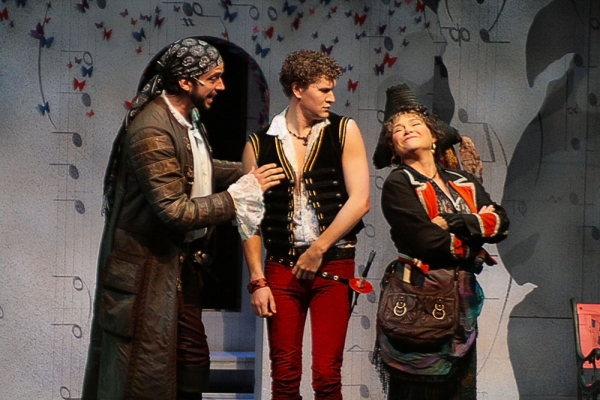 Nick Cordero (Pirate King), Patrick Dunn (Frederic) and April Woodall (Ruth)