Photo Flash: First Look at A NEW BRAIN at Theatre Horizon
Theatre Horizon will kick off their 12th season with a production of William Finn and James Lapine's heartfelt and hilarious autobiographical musical, A New Brain. This energetic musical runs now through November 6th at Theatre Horizon. BroadwayWorld has a first look at the cast in action below!
Based on an actual event in the life of Tony Award-winner William Finn (The 25th Annual Putnam County Spelling Bee, Falsettos), A New Brain features music and lyrics by Finn and a book by Tony Award-winner James Lapine (Into the Woods) and Finn. A New Brain explores one man's quest for a second chance at life. After children's television composer Gordon Michael Schwinn is diagnosed with a potentially fatal brain condition, he reexamines his life and legacy with help from his family, relentless humor, and the occasional hallucination. As he comes to terms with his creative ambitions and family relationships, audiences are treated to a gorgeous musical about how we chose to spend the time we are given.
Barrymore Award-winning Actor and Lansdale native Steve Pacek returns to Theatre Horizon following a run as the lead in Hand to God at the Alley Theatre in Texas. He leads the cast as Gordon. He was last seen at Theatre Horizon in the Barrymore Award-winning Into the Woods. Rachel Camp returns to Theatre Horizon after her Barrymore Award-nominated performance in last season's Lobby Hero as Gordon's manager and friend Rhoda. Susan Riley Stevens makes her Theatre Horizon debut as Gordon's mother, Mimi.
Peter Carrier makes his Theatre Horizon debut as Gordon's partner, Roger. Christian Eason, who appeared on the last season of American Idol, plays the Minister. Larry Lees (who re-orchestrated Into the Woods for Theatre Horizon's Barrymore Award-winning production) plays Dr. Jafar Berensteiner. Doug Hara makes his Theatre Horizon debut as Mr. Bungee, the children's show host Gordon writes songs for. Melissa Joy Hart returns to Theatre Horizon to play Lisa, a homeless woman. Rob Tucker makes his Theatre Horizon debut as the nurse Richard and Mini Kawahara makes her Theatre Horizon debut as Nancy D. (another nurse) and Waitress.
Theatre Horizon Resident Director Matthew Decker directs this piece, reuniting with his Into the Woods Team of Amanda Morton as Music Director and Jenn Rose as Choreographer. Brian Dudkiewicz is the Set Designer. Oona Curley is the Lighting Designer. Jillian Keys is the Costume Designer and Nick Kortides is the Sound Designer. Christopher Haig is the Props Master. Alison Hassman is the Stage Manager. The orchestra includes: cellist Justin Yoder, drummer Kanako Omea Neale, and Madison Auch playing synthesizer.
For both Matthew Decker and Steve Pacek, this is a show they have been connected to for a long time. Decker first encountered the show 15 years ago as a student at NYU. Pacek performed the role of Gordon in a concert as a senior at Ithaca College. Decker also directed a concert version of the show at 11th Hour Theatre Company in the Spring of 2015 where Pacek played the lead. Susan Riley Stevens, Doug Hara, Rob Tucker, and Larry Lees all appeared in their same roles in the concert as well.
Tickets cost $30-$45. Theatre Horizon is located at 401 Dekalb Street. Tickets and more information are available online at www.theatrehorizon.org or by phone at 610-283-2230.
Photo Credit: Matthew J Photography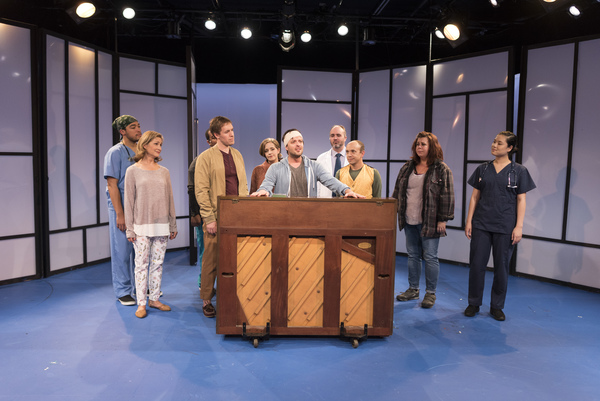 The cast of A NEW BRAIN

Susan Riley Stevens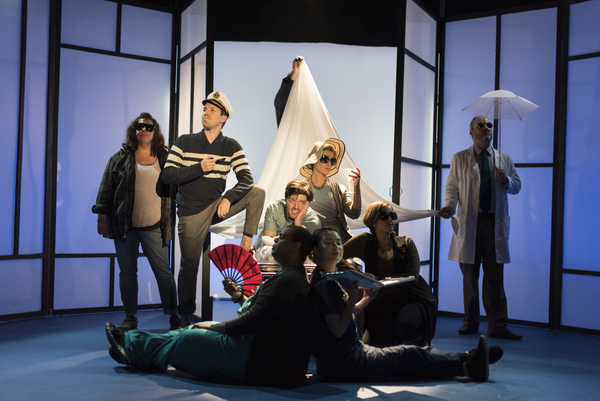 The cast of A NEW BRAIN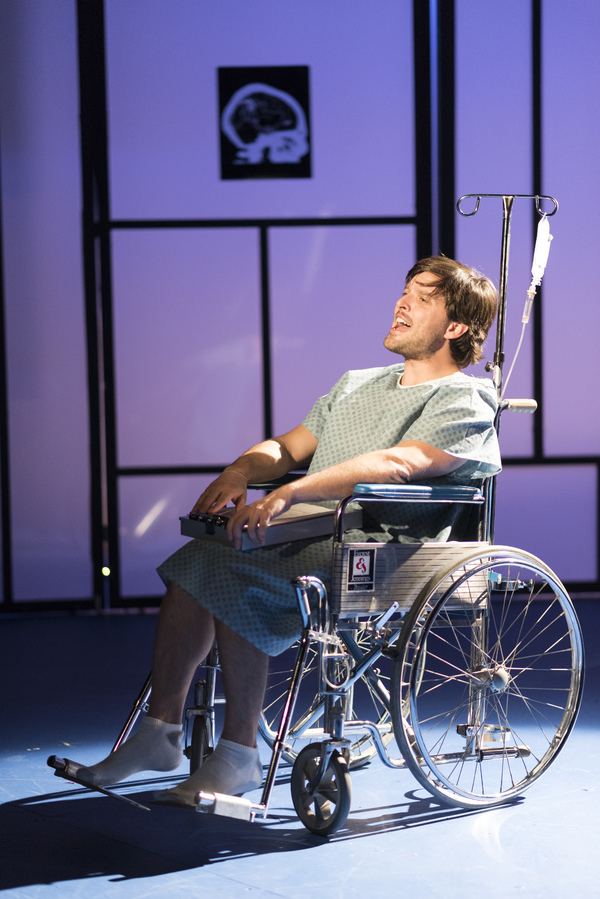 Steve Pacek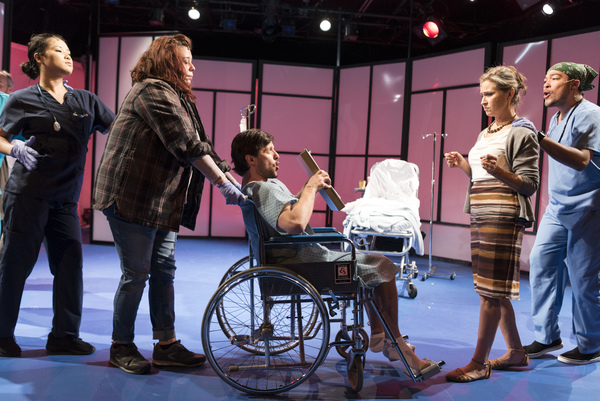 Mina Kawahara, Melissa Joy Hart, Steve Pacek, Susan Riley Stevens, and Christian Eason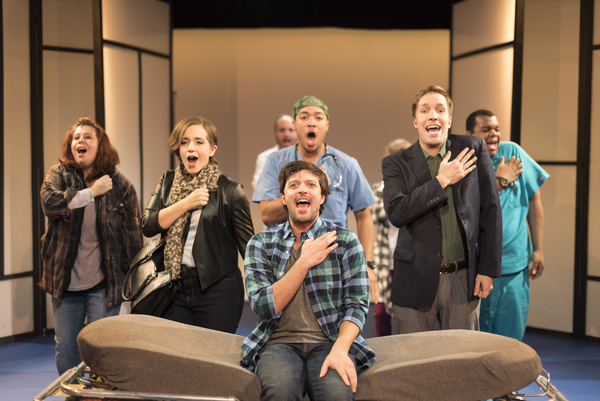 Steve Pacek (center) with Melissa Joy Hart, Rachel Camp, Christian Eason, Peter Carrier, Rob Tucker

Steve Pacek (center) with Mina Kawahara, Larry Lees, Rob Tucker, Christian Eason
More Hot Stories For You