FringeArts Announces Two New Annual Festivals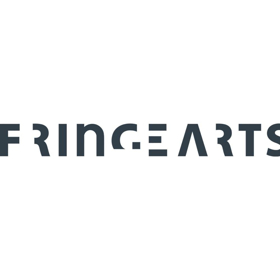 Today FringeArts President and Producing Director Nick Stuccio and Artistic Producers Katy Dammers and Zach Blackwood announced the programming for two new FringeArts festivals. Blue Heaven presents twelve distinct comedy acts over two days this February 1 and 2. High Pressure Fire Service runs from March through June and features six new productions-five world premieres and one expanded remount-from some of Philadelphia's preeminent performers. These exciting new platforms expand FringeArts' already rich roster of programming-the flagship fall Fringe Festival, contemporary circus festival Hand to Hand, and year-round music, comedy, and cabaret performances-and further its mission to present world-class, contemporary performing arts that challenge convention and inspire new ways of thinking.
"FringeArts knows how to throw a great festival-it's what we've been doing for 23 years," said FringeArts President and Producing Director Nick Stuccio. "We're thrilled to offer these two new festivals, which will drive new audiences and help the organization grow."
Blue Heaven brings the most exciting new voices in American comedy to Philadelphia for two days of provocative performances, risk-taking stand-up, a live podcast recording, and more. The lineup includes alt-cabaret performer Erin Markey in collaboration with Philadelphia's own Emily Bate, character comedian Cole Escola, the cheeky queer podcast Food 4 Thot, irreverent musical performances by Catherine Cohen and Champagne Jerry, local favorites Good Good Comedy and Bechdel Test Fest, and more to be announced.
"Blue Heaven began with a question: how is comedy experienced through the lens of experimentalism? Or more plainly: who's on the fringe of funny? We've done an embarrassing amount of research, volunteering, and even took a few comedy classes on our journey to find out," said Artistic Producer Zach Blackwood. "In the end, we've identified broad and diverse stand-out voices that are as interested in auditing form, flexing expectation, and broadening perspectives as any other mainstage performer at FringeArts. Expect to see faces from Fringe's past in concert with nationally-recognized humorists as they tease and interrogate stand-up, improv, sketch, and musical comedy."
High Pressure Fire Service takes its name from FringeArts' historic building, the first high pressure pump house in the country. Starting in 1903, the station pumped water from the Delaware River to fire hydrants across Philadelphia, connecting the city and helping it grow and thrive. This history of creativity and connectivity is at the very heart of the High Pressure Fire Service festival, reflected in the artists' innovative practice and uniquely relevant work that exemplifies why Philadelphia has remained such a hotbed for excellence and experimentation in contemporary performance.
"High Pressure Fire Service provides a crucial context to support our local community as we focus on the rich creativity of Philadelphia performance makers," said Artistic Producer Katy Dammers. "This invaluable platform gives artists an opportunity to stretch themselves by deepening their existing practice, collaborating with new partners, and working on a larger scale."
For the inaugural series, FringeArts commissioned works from Lightning Rod Special; Pig Iron Theatre Company's Jess Conda, Jenn Kidwell, and Mel Krodman; The Berserker Residents; Suli Holum, David Bradley, and the Institute on Disabilities at Temple University; Moor Mother; and Team Sunshine Performance Corporation. Addressing issues of representation, gender, accessibility, reproductive justice, and more through devised theater, comedy, and participatory play, these new productions embody the vast range and exceptional talent of Philadelphia's rich performing arts community.
BLUE HEAVEN
February 1 & 2, 2019 at FringeArts
WET FOOD: Erin Markey Live with Emily Bate
Erin Markey is a writer, comedian, and singer whose work combines elements of cabaret and performance art. She returns to FringeArts with a brand new show featuring Philadelphia-based singer, composer, and harmony fanatic Emily Bate.

Cole Escola: Quick! Pretend I'm Asleep!
A comedian, actor, and writer, Cole Escola has been named one of the 2014 OUT 100 and Time Out New York's Top Ten Downtown Cabaret Performers. Most notably, Cole played Matthew on Hulu's Difficult People, where he also served as a writer. He played Chris on Man Seeking Woman on FXX, and made recurring appearances on the Netflix series Girl Boss, Amazon's Mozart In the Jungle and the Tru Tv series At Home with Amy Sedaris. Escola just finished writing on the upcoming Broadway Video series The Other Two for Comedy Central. He was also the co-creator, writer, and star of the lo-fi cult-hit TV show Jeffery & Cole Casserole. Other TV appearances include Nurse Jackie, Law & Order, and Smash. He originated the role of Bridget Everett's fetus in Rock Bottom for The Public Theater in a performance Variety referred to as "heroic." His sketch comedy show The First Gay President sold out every performance and generated buzz and praise from the likes of PAPER Magazine and Lena Dunham. Due to overwhelming demand, his wildly popular solo show, "Help! I'm Stuck!" extended its run at Joe's Pub in NY, and enjoyed a sold-out run in Los Angeles.
Catherine Cohen
Catherine Cohen is a comedian and voiceover artist living in Brooklyn. She was named by Time Out New York as one of five comedians to watch in 2018. She hosts a weekly show at Alan Cumming's new East Village cabaret, as well as the monthly variety show It's A Guy Thing, which was listed as one of Paste Magazine's "10 Best Alt Comedy Shows in New York City." Catherine appeared in the last season of Difficult People on Hulu, and starred in an episode of Comedy Central's digital series Someone's In Here. Her work has been featured on Splitsider, The New Yorker, The Huffington Post and New York Mag's The Cut. Catherine graduated from Princeton University with a degree in English and Theater.

Food 4 Thot Podcast
A multiracial mix of queer writers (Tommy "Teebs" Pico, Fran Tirado, Joe Osmondson, and Dennis Norris) talk about sex, relationships, race, identity, what they like to read, and who they like to read. It's not about food-they just really like the pun.

Champagne Jerry
The greatest rapper ever to emerge from the Piney Woods of East Texas, musician Champagne Jerry (a.k.a. Neal Medlyn) is one of "New York City's Top Ten Downtown Cabaret Performers" (Time Out). With perfect flow, outrageous lyrics, and impeccable comic timing, Champagne Jerry delivers a stage show that is at once shocking, smart, and very, very funny. A prolific performer at music venues, art galleries, and comedy clubs, he has appeared at BAM, New York Live Arts, The Kitchen, Union Pool, Pianos, and Walmart parking lots around the country. He has appeared internationally in Vienna, Austria, and London; and as a musical guest on The Chris Gethard Show on Fusion TV. His longtime performing home is Joe's Pub in New York, where he hosts a semi-regular show called Champagne Jerry's Clubhouse.
Bechdel Test Fest
The Bechdel Test Fest is a comedy festival created in 2016 out of a frustration that stages in Philadelphia were still predominantly white, cis, straight and male. The festival celebrates the talented and hilarious women (both cis and trans) and non-binary comedians who make up a significant part of the local comedy scene. Performance artist and clown Sarah Knittel and stand-up comedian Tan Hoang be part of the BTF segment at Blue Heaven, with more acts to be announced.
Good Good Comedy Theatre
Good Good Comedy Theatre is Philadelphia's home for live, mercilessly unpredictable independent comedy. An intimate, BYOB black box theater located in Chinatown, Good Good houses up to four wildly different live comedy shows per night. This includes stand-up, sketch, improv, storytelling and (especially) everything in between.
More Blue Heaven acts will be announced in the coming weeks.
Blue Heaven takes place in the FringeArts theater and La Peg restaurant at 140 N. Columbus Blvd. Tickets go on sale on Tuesday, December 4.
HIGH PRESSURE FIRE SERVICE
March 1-June 22, 2019 at FringeArts
A Fierce Kind of Love by Suli Holum
Directed by David Bradley
Produced by the Institute on Disabilities, Temple University
March 1-3, 2019
A cast of artists with and without disabilities chronicles the largely untold story of Pennsylvania's Intellectual Disability Rights Movement in a remount of this deeply poignant work. Drawing from years of research and the performers' lived experiences, A Fierce Kind of Love combines text, movement, and song to chart the Movement's remarkable history and celebrate the struggle, activism, and fierce love that fuels the desire for dignity. This new iteration of the piece expands on the interviews and research conducted for the 2016 premiere, adding insight to the persistent issues in the disability community. The show, set, and theatrical environment for A Fierce Kind of Love are completely accessible; ASL interpretation and open captioning are directly integrated into the piece; all performances will be sensory-friendly, audio described and programs will be available in alternate formats. A Fierce Kind of Love was made possible with major support from the Pew Center for Arts & Heritage.
The Institute on Disabilities is Pennsylvania's University Center for Excellence in Developmental Disabilities (UCEDD) at Temple University. Since its inception, the Institute has continued to innovate and serve in four core areas: pre-professional training, community training and technical assistance, research and information dissemination. Located within Temple University's College of Education, the Institute addresses disability as a valued aspect of diversity throughout civic life. They learn from and work with people with disabilities and their families in diverse communities across Pennsylvania to create and share knowledge, change systems and society, and promote self-determined lives so that disability is recognized as a natural part of the human experience.
The Appointment
March 20-31, 2019
World Premiere
Alice Yorke and Lightning Rod Special (Sans Everything, Underground Railroad Game) address the misogyny, hypocrisy, and absurdity surrounding the abortion debate in America in this musical satire. Following women at a clinic seeking to terminate their pregnancies, this timely new work uses a pop-musical format to ask tough, important questions about bodily autonomy, race, and who gets to have access. As hilarious as it is incisive.
Lightning Rod Special (LRS) makes live performance from the ground up. Raucous, contemplative, and highly collaborative, LRS uses theatre as a provocative tool to ask questions of ourselves, our audience, and the world at large. Since 2012 they have made six full length shows that have performed in 11 US cities and internationally. Underground Railroad Game, made by Jenn Kidwell and Scott Sheppard with Lightning Rod Special, received the OBIE for Best New American Theater Work and was listed among The New York Times' 25 best plays of the last 25 years. Lightning Rod Special is Co-Directors Alice Yorke, Scott Sheppard, Mason Rosenthal, and company members Alex Bechtel, Oona Curley, Katie Gould, Rebecca Kanach, and Jenn Kidwell.
Broccoli, Roosevelt and Mr. House!
The Berserker Residents
April 12-14, 2019
World Premiere
The Berserker Residents are asking the big questions: can broccoli make you giggle? How much dance is too much dance? And does your house have feelings? The trio has whipped up a comedy for all ages that's unpredictable, original, fun and vibrant. The three wacky title characters serve up unique impishness, snazzy games, silly sounds, physical flights of fancy that encourage interaction and elicit pure joy.
Founded in 2007, The Berserker Residents are an ensemble dedicated to creating original works of alternative comedy with a focus on parody, absurdism, and subverting theatrical conventions. They are a team of three Philadelphia-based wizards of imagination-Justin Jain, David Johnson, and Bradley K. Wrenn-who aim to plow the depths of the ludicrous and downright silly with one hand, while making a firm connection to their audiences with the other. They have been hailed as "daft, ephemeral and joyous" by The Scotsman and praised for their "refusal to relinquish that unrefined creative spirit" by The New York Times. The Berserkers' work has been presented at Abrons Art Center, The San Francisco Mime Troupe, The Annenberg Center, FringeArts, Arcadia University, Swarthmore College, Theatre Horizon, University of the Arts, The Community Education Center, and The Assembly in Edinburgh, Scotland. They have been residents at FringeArts, White Pines Productions, University of the Arts, and Ars Nova NYC.
A Hard Time
Pig Iron Theatre Company
May 1-12, 2019
World Premiere
Jess Conda, Jenn Kidwell, and Mel Krodman want to give you A Hard Time-an outrageous alt-comedy and futurist cabaret. Enter a boozy watering hole, where three dynamic performers play men, women, and everything in between for your entertainment, blowing farewell kisses to the patriarchy amid the absurdities and violence of gender expectations.
Founded in 1995 as an interdisciplinary ensemble, Pig Iron Theatre Company is dedicated to the creation of new and exuberant performance works that defy easy categorization.
The Sincerity Project #3
Team Sunshine Performance Corporation
June 6-8, 2019
World Premiere
Team Sunshine Performance Corporation reunites The Sincerity Project cast for the third installment in an ambitious 24-year experiment that offers a new devised theater work every two years. A meditation on the passage of time that draws from the real lives of its creators, The Sincerity Project #3 explores the implications and challenges of aging, shifting expectations and identities, and how we all-as individuals and a culture-change, respond, evolve, and fail.
Since its founding in 2010, Team Sunshine Performance Corporation has created an eclectic array of performance works and interactive community-gathering events. Ranging from theatrical duets to massive, outdoor spectacles, the company's body of work blends the social with the artistic, creating opportunities for people to come together and revel in the pleasures and difficulties of our collective contemporary experience. Team Sunshine returns to FringeArts after last spring's hit ¡BIENVENIDOS BLANCOS! or WELCOME WHITE PEOPLE!
Circuit City
Written by Camae Ayewa
Music by Moor Mother
June 20-22, 2019
World Premiere
Poet and noise musician Camae Ayewa (Moor Mother) presents her first theatrical work, a futuristic exploration-part musical, part choreopoem, part play-of public/private ownership, housing, and technology set in a living room in a corporate-owned apartment complex. Framed by Ayewa's bold poetry and bolstered by new Moor Mother music performed live by Irreversible Entanglements and the Circuit City Band, Circuit City is an afrofuturist song cycle for our current climate.
A prolific voice in the Philadelphia arts community, Camae Ayewa has released more than a dozen EPs as Moor Mother and Moor Mother Goddess since 2012. She has performed in the punk band The Mighty Paradocs and is also the co-founder of Rockers! Philly, an event series and festival focused on marginalized artists, and Black Quantum Futurism Collective, a literary and artistic collaboration with Rasheedah Philips (The Afrofuturist Affair).

High Pressure Fire Service performances take place in the FringeArts theater at 140 N. Columbus Blvd. Tickets go on sale Tuesday, December 4.
Support for High Pressure Fire Service has been provided by Wyncote Foundation.
FringeArts is Philadelphia's home for contemporary performance, presenting progressive, world-class art that stretches the imagination and boldly defies expectation. FringeArts' center on the Delaware River waterfront offers a year-round series of innovative dance, theater, music, circus, and comedy performances. For 17 days each fall, the organization fills every nook and cranny of the city with contemporary performances during the annual Fringe Festival. FringeArts believes in art-making that inspires new ideas, engages artists and audiences in unique ways, and advances the global dialogue about art. More information at FringeArts.com.
Related Articles View More Philadelphia

Stories

Shows
More Hot Stories For You