Latest News on Mel Krodman
Latest News on Mel Krodman
Mel Krodman News
World Premieres of SCHOOL PICTURES and ETERNAL LIFE PART 1 & More Announced for The Wilma Theater 22/23 Season
by Chloe Rabinowitz - May 17, 2022
The Wilma Theater has announced the complete 2022/23 Season. Subscription packages for the 22/23 Season are on sale now.
Ugo Chukwu, Keilly McQuail and More to Star in PlayCo's LUNCH BUNCH; Cast and Creative Team Announced
by Chloe Rabinowitz - Feb 6, 2020
The Play Company (PlayCo; Founding Producer Kate Loewald, Managing Director Robert Bradshaw) announced the cast and creative team for Sarah Einspanier's Lunch Bunch, directed by Tara Ahmadinejad.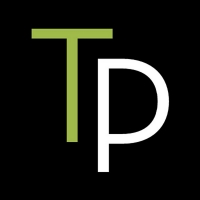 Theatre Philadelphia Announces Nominees For The 2019 BARRYMORE AWARDS
by A.A. Cristi - Aug 19, 2019
Theatre Philadelphia, the non-profit organization that promotes and celebrates theatre across the Philadelphia region, has announced this year's nominees for the Barrymore Awards for Excellence in Theatre. 
Team Sunshine Performance Corp Brings World Premiere Of THE SINCERITY PROJECT #3 (2019) To FringeArts
by Julie Musbach - May 17, 2019
Team Sunshine Performance Corporation, known for their previous FringeArts' production ¡BIENVENIDOS BLANCOS! or WELCOME WHITE PEOPLE!, comes to High Pressure Fire Service with the world premiere of THE SINCERITY PROJECT #3 (2019). The new devised theatre work runs from June 4 through June 8, 2019.

A HARD TIME Coming To FringeArts High Pressure Fire Service
by A.A. Cristi - Apr 10, 2019
Long time FringeArts followers will recognize Pig Iron Theatre Company from many of their notable devised works that have been presented by Fringe. However, their newest work, A HARD TIME, part of High Pressure Fire Service, is the first production by Pig Iron with female lead artists and with lead artists who are not one of the Artistic Directors of Pig Iron. This lacerating romp through the worlds of comedy and gender runs May 1 through May 12 at FringeArts; press are invited to the Wednesday, May 8 performance at 8PM.
FringeArts Announces Two New Annual Festivals
by Julie Musbach - Nov 5, 2018
Today FringeArts President and Producing Director Nick Stuccio and Artistic Producers Katy Dammers and Zach Blackwood announced the programming for two new FringeArts festivals. Blue Heaven presents twelve distinct comedy acts over two days this February 1 and 2. High Pressure Fire Service runs from March through June and features six new productions-five world premieres and one expanded remount-from some of Philadelphia's preeminent performers. These exciting new platforms expand FringeArts' already rich roster of programming-the flagship fall Fringe Festival, contemporary circus festival Hand to Hand, and year-round music, comedy, and cabaret performances-and further its mission to present world-class, contemporary performing arts that challenge convention and inspire new ways of thinking.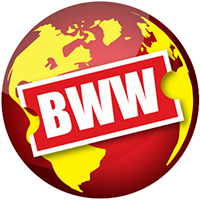 Prelude Festival Announces Full Lineup
by Julie Musbach - Sep 11, 2018
The Martin E. Segal Theatre Center presents its annual PRELUDE FESTIVAL on October 4, 5, and 6 at The Graduate Center, CUNY, The City University of New York, curated by Andrew Kircher in collaboration with Frank Hentschker.

Ars Nova Announces Line-Up for 11th Annual ANT Fest
by Julie Musbach - May 7, 2018
Ars Nova is pleased to announce the line-up for its 11th Annual ANT Fest (June 4-28), four non-stop, throw-down weeks of live entertainment mayhem, featuring fresh material from the next wave of dynamic, indie-theater makers. Tickets go on sale today for this festival of new indie theater/music/comedy featuring all new talent, all the time.
Photo Flash: Theatre Horizon's PETER AND THE STARCATCHER In Rehearsal
by A.A. Cristi - Apr 12, 2018
A new take on PETER AND THE STARCATCHER is shaping up at Theatre Horizon (401 DeKalb Street, Norristown, PA), where a cast of star performers are rehearsing for a one-of-a-kind musical journey.