Latest News on Neal Medlyn
Neal Medlyn News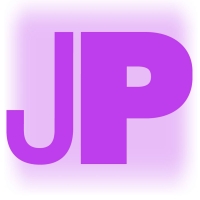 Betty Buckley, Sandra Bernhard & More Announced for Joe's Pub Spring Programming
by Chloe Rabinowitz - Feb 24, 2022
Joe's Pub is celebrating female performers for Women's History Month with Sandra Bernhard, Bridget Everett, Julie Klausner, Priya Darshini, Kathryn Allison, Eleri Ward, Betty Buckley, Brooklyn Raga Massive Rāginī Festival (formerly known as the Women's Raga Massive Festival), Ayodele Casel, Desaparecidas featuring Daphne Rubin Vega, and more.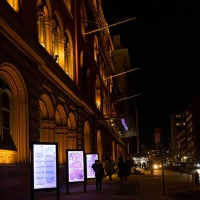 Joe's Pub Announces New and Rescheduled Winter Programming
by Stephi Wild - Jan 31, 2022
Joe's Pub announces the updated performances for their winter programming that starts today, January 31 through July 16, including rescheduled dates.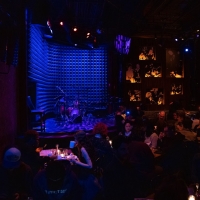 Joe's Pub Announces 2022 January and February Winter Programming
by Chloe Rabinowitz - Dec 1, 2021
Joe's Pub has announced their winter programming for 2022 starting in January through February with two shows each evening. In addition, the venue will welcome its former sous chef, Ricky Mungaray back to the kitchen as Executive Chef.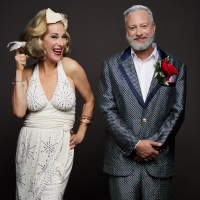 KIKI & HERB SLEIGH AT BAM to be Presented This Holiday Season
by Chloe Rabinowitz - Nov 4, 2021
This holiday season, prepare yourself for sleighing belles, rabid yells, and tidings of joy from New York's most iconic "octogenarian" lounge act, Kiki & Herb, created and performed by Justin Vivian Bond and Kenny Mellman.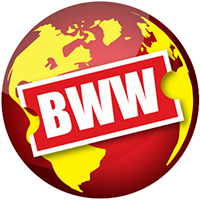 The Kitchen Launches A New Weekly Lineup Of Online Programming
by A.A. Cristi - Apr 3, 2020
The Kitchen announces the expansion of its online programming, responding to our isolating and challenging moment with new modes of connection and ways to experience art.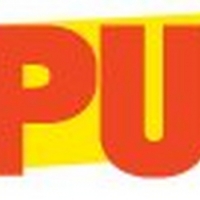 Varla Jean Merman, Kool Keith, Mad Scene, And More Announced At Joe's Pub
by A.A. Cristi - Dec 31, 2019
Check out the Joe's Pub lineup for the tip-top of the year a?" a new Country Music night from Jim, Jenn & Neal; Haitian singer-songwriter BeLO; two of the three Ultramagnetic MCs Kool Keith and CED-GEE; Kittel & Co, Rev Billy, a very fun showcase from DANCE NOW and, as always, a ton more.
Bridget Everett, Joey Arias, Julia Sweeney And More Come To Joe's Pub, 10/24-11/2
by A.A. Cristi - Oct 23, 2019
Check out what Joe's Pub has on tap for the next few weeks.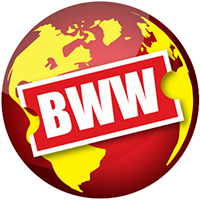 FringeArts' New Comedy Festival Features Michelle Buteau, Jaboukie Young-White, Cole Escola, And More!
by A.A. Cristi - Jan 16, 2019
FringeArts welcomes the most exciting new voices in American comedy to Philadelphia on February 1 & 2 for the inaugural Blue Heaven comedy festival. The festival name references "blue" comedy, or the bawdiest, most risque material in a comedian's repertoire, and Blue Heaven celebrates precisely that with a diverse lineup that pairs cabaret performers alongside nationally-recognized comedians as they tease and interrogate stand-up, improv, sketch, and musical comedy.
FringeArts Announces Two New Annual Festivals
by Julie Musbach - Nov 5, 2018
Today FringeArts President and Producing Director Nick Stuccio and Artistic Producers Katy Dammers and Zach Blackwood announced the programming for two new FringeArts festivals. Blue Heaven presents twelve distinct comedy acts over two days this February 1 and 2. High Pressure Fire Service runs from March through June and features six new productions-five world premieres and one expanded remount-from some of Philadelphia's preeminent performers. These exciting new platforms expand FringeArts' already rich roster of programming-the flagship fall Fringe Festival, contemporary circus festival Hand to Hand, and year-round music, comedy, and cabaret performances-and further its mission to present world-class, contemporary performing arts that challenge convention and inspire new ways of thinking.
Yale Repertory Theatre Presents the World Premiere Of FIELD GUIDE Created By Rude Mechs
by Stephi Wild - Jan 9, 2018
Yale Repertory Theatre presents the world premiere of FIELD GUIDE created by Rude Mechs, inspired by the novel The Brothers Karamazov by Fyodor Dostoevsky, January 26 February 17, at Yale Repertory Theatre (1120 Chapel Street). Opening Night is Thursday, February 1.
Neal Medlyn Videos
VIDEO: Trailer - NYC's AMERICAN REALNESS 2013 Festival
by BWW News Desk - Jan 3, 2013
American Realness, the acclaimed festival that has established itself as 'spunky, smart' and 'a stronghold of forward-thinking, category-defying performance' (The New York Times), will run January 10-20, 2013. Check out the festival trailer below!