CCBC presents World Premiere of Derrick Wang's THERE IS A ROAD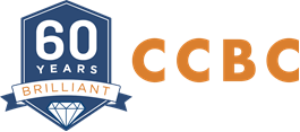 Community College of Baltimore County presents There is a Road: Scenes for Concert Band, an original composition by composer and attorney Derrick Wang, creator of the opera Scalia/Ginsburg, as the first commissioned work for the Baltimore Symphonic Band. There is a Road will be performed at 2 p.m. on Feb. 3,
CCBC Catonsville, Center for the Arts Theatre, and on Feb. 10 at 2 p.m. at CCBC Essex, The Robert and Eleanor Romadka College Center, F. Scott Black Theatre. The performances are free and open to the public. Free tickets may be reserved at the CCBC Box Office, 443-840-ARTS (2787).
In addition to composing the new symphonic work, Wang is volunteering at rehearsals with the Baltimore Symphonic Band, in residence at CCBC Essex, and is working directly with musicians to tailor the composition to their strengths. Baltimore Symphonic Band Conductor Christopher Wolfe leads the all-volunteer musicians in Baltimore Stories: In Concert, which will feature music from local composers, including musical tributes to works by Edgar Allan Poe, George Frederick Handel, Peter Tchaikovsky, Charles Zimmerman, Billie Holiday, Eubie Blake, composer Brian Balmages, and much more. In addition, CCBC President Dr. Sandra Kurtinitis will participate in the program by reading the narrations written by Baltimore poet Ogden Nash for Camille Saint-Saens' Carnival of the Animals.
"It is a pleasure to shape this work to showcase these musicians, who play for the love of the art - and who perform together to celebrate their Baltimore community," said Wang.
There is a Road is being performed as part of the CCBC School of Liberal Arts, Performing Arts and Humanities Baltimore Stories program, a yearlong series of events about Baltimore told through dance, music and theater. All performances are by artists who live or have roots in the Baltimore area, including Wang, who has dedicated his new composition to two of his early mentors from Baltimore's music community - Cathleen Miles, Wang's former middle school music teacher at Gilman School, now principal at Abbottston Elementary School in Baltimore city; and Morgan State University Bands Director Melvin Miles.
Wang graduated from Gilman School while studying piano at the Peabody Institute of The Johns Hopkins University. He currently serves on the faculty of the Peabody Conservatory of The Johns Hopkins University, where he designs and teaches an interdisciplinary curriculum on law and music. As an attorney, Wang serves as Of Counsel at Thomas & Libowitz, P.A., where he advises creative clients in all industries as they launch, run, and grow their ventures.
Wang received his A.B., magna cum laude, in Music from Harvard University and his Master of Music (M.M.) degree in Composition from the Yale School of Music, where he attended on a Richardson Scholarship. Wang also received his J.D. while attending the University of Maryland Francis King Carey School of Law on a Houff Leadership Scholarship.
The world premiere of There is a Road: Scenes for Concert Band is supported, in part, by a $15,000 Art Works grant from the National Endowment for the Arts for CCBC's Baltimore Stories program. Baltimore Stories features artists in diverse genres bringing to life their local stories and the visions of local artists.
About the Community College of Baltimore County (www.ccbcmd.edu)
Since 1957, CCBC has opened the doors to accessible, affordable, high-quality education empowering generations of area residents to transform their lives and the lives of others. Each year, more than 63,000 students enroll at the college's main campuses, extension centers and online to make their starts, earn degrees, launch and build careers. CCBC offers the region's most expansive selection of degree, certificate and workplace certification programs that prepare students for transfer, job entry and career advancement in such industries as business, education, health care, information technology, cybersecurity, construction and transportation. CCBC is nationally recognized as a leader in innovative learning strategies, among the nation's top associate degree producers, and designated as a Military Times Best College 2018.
CCBC is accredited by the Middle States Commission on Higher Education, 3624 Market Street, 2nd Floor West, Philadelphia, PA 19104 (267-284-5000). The Middle States Commission on Higher Education is an institutional accrediting agency recognized by the U.S. Secretary of Education and the Council for Higher Education Accreditation.