Review: Philadelphia Theater Company's BRIDGES OF MADISON COUNTY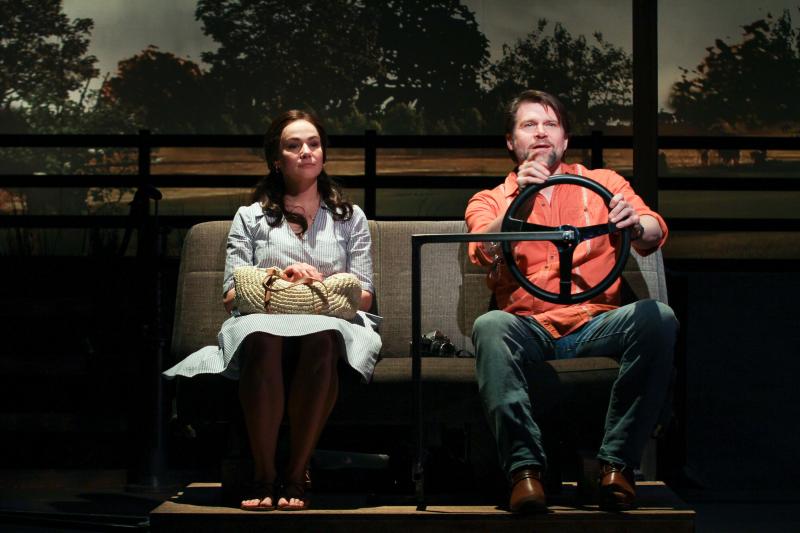 Deep in the heart of Iowa sits Francesca, a lonely young woman who long ago left Italy with the young American GI finding herself supposedly content until she realizes she's really accepted the hopeless acceptance of captivity. Along comes the handsome stranger, Robert Kincaid from National Geographic lost en route to find a bridge to photograph. So the sweet mother, alone for a long weekend as her husband and kids are off to the fair, offers to accompany him to the spot in his pickup truck and suddenly Madison County starts to seem like a far more exciting place to visit than you might have imagined.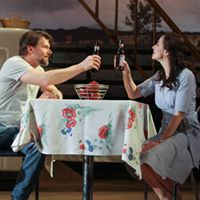 Sound familiar? It should, as the popular 1995 film starring Meryl Streep and Clint Eastwood melted the screen and the hearts of many. I often ponder as to why so many great films have to, repeat have to be turned into musicals. Admittedly, Jason Robert Brown (Parade, The Last Five Years) has written a lush and deeply romantic score, filled with rich and melodic duets that show off its leads' terrific voices. So much so that it won the 2014 Tony for Best original score, though personally I found much of the music "hit" or "miss" to the material at hand. However, the tunes help compensate for Marsha Norman's book, which stumbles whenever the spotlight isn't on Francesca and Robert.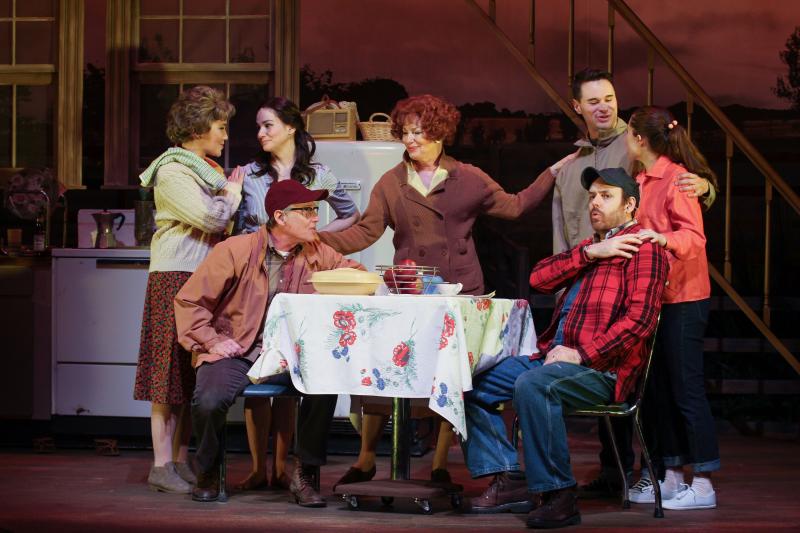 However, there are some real redeeming factors to this production. The casting of Philly favorite Sarah Gliko (Francesca) and Gregg Goodbrod (Robert) are so well-matched and so well sung that you can almost forget the lyrics and fall in love with their voices and their passion. Wish I could say the same for the rest of the mostly principal cast. Scott Guthrie plays Bud, the husband and his teen children Michael (Kevin John Murray) and Carolyn (Georgiana Summers). The talent is definitely there, but the story seems too weak to vet out any real reason to get overly excited about the roles. They all work nicely to round out the family that struggles to love one another as the three head off to win the ribbon for Carolyn's prize steer. There's the typical nosey/helpful country neighbors Charlie and Marge both played by Philly veterans and great actors in themselves Greg Wood and Barbara McCulloh who bring a sense of home-grown reality and a touch of old timers comedy to the piece. The talented Rachel Camp, another Philly veteran plays a double role as Robert's ex Marian and the State Farm Singer (that's a Hoedown that would not be missed if omitted, in my opinion).
Back to the ill-fated lovers; there is no real pull to blame either party in this steamy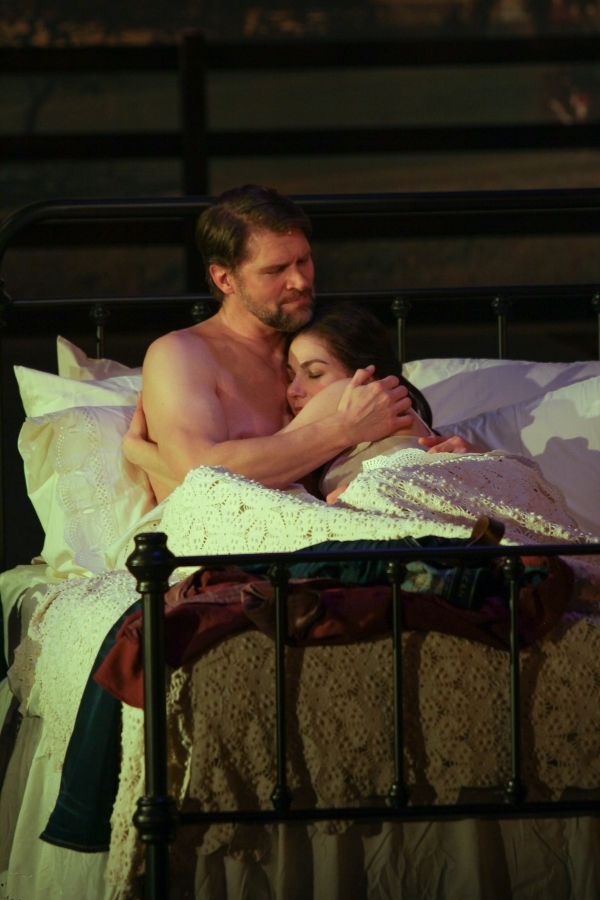 love affair that easily could be called "50 shade of vanilla" seeing this was decades ago, as love catches these two like flounders dodging the hook until they're caught up in each other's arms. There's no rhyme, reason or outcome that they can logically come up with to sustain a relationship that deep inside they know will never last, especially when the family returns from the fair. Perhaps the songs speak the feelings with their lyrics "What is true / Is that we loved / And that I loved / And that I love / And that I will always love" and "Before and After You / A Million Miles". Don't even try to make sense of the words; just feel them as they happen in the moment. Speaking of which, there are moments that you wish the story would just play out without so many sung out, if that makes any sense. The story has no villains, martyrs or broken hearts; just love and memories.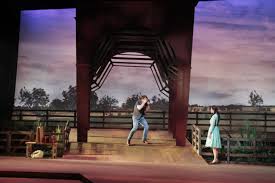 However, other winning aspects are the romantically clever set designs by Paul Tate dePoll III. The backdrop is sumptuous as the Bridge simply arrives overhead in pieces and surrounds the two lovers like a giant hug that was meant to keep them there. Lighting by Elizabeth Mak is subtle and perfectly matched to each scene from sunrise to sunset. Set designs are typical modest country and flow across the stage at the hands of the cast. Musical Direction is flawlessly handled by Amanda Morton as was the direction by Mark Martino who keeps the action close and as passionate as possible.
BRIDGES OF MADISION COUNTY plays at the Suzanne Roberts Theatre, 480 S. Broad Street, Phila. PA. through March 3rd. For tickets and more information 215.985.0420 www.philadelphiatheatercompany.org
Photos: Philadelphia Theatre Company
---
Join Team BroadwayWorld
Are you an avid theatergoer in Philadelphia? We're looking for people like you to share your thoughts and insights with our readers. Team BroadwayWorld members get access to shows to review, conduct interviews with artists, and the opportunity to meet and network with fellow theatre lovers and arts workers.
Interested? Learn more here.
---