Latest News on John Murray
Stage Credits
Productions
[Broadway, 1970]
Producer
[Broadway, 1953]
Producer
Writing
Playwright
Stage
Productions
[Broadway, 1970]
Producer
[Broadway, 1953]
Producer
Writing
Playwright
John Murray News
Author Abi Morgan Brings A Reading Of Extracts, Q&A and Book Signing to The Royal Court Theatre, 11 May 
by A.A. Cristi - Apr 19, 2022
To mark the release of BAFTA and Emmy-award winning screenwriter Abi Morgan's new book, This Is Not A Pity Memoir, the Royal Court Theatre will host a reading of extracts followed by a Q&A and book signing on Wednesday 11 May 2022, 6.30pm in the Jerwood Theatre Downstairs.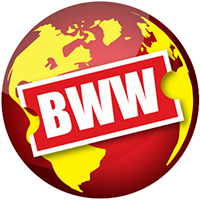 Carleton Carpenter, Stage and Screen Actor, Passes Away at 95
by A.A. Cristi - Jan 31, 2022
Carleton Upham Carpenter, Jr. (95) an American film, television and stage actor, songwriter, and novelist died Monday, January 31, 2022 in Warwick, NY.  He had been in declining health for some years.
BWW Review: THE BOY BAND PROJECT Makes A Dazzling Debut At Feinstein's/54 Below
by Stephen Mosher - Aug 24, 2021
The Boy Band Project made their 54 Below debut Sunday night, and it's about time.
Monterey Jazz Festival Announces 2021 Next Generation Jazz Orchestra Members
by Stephi Wild - May 18, 2021
Monterey Jazz Festival is proud to announce the 2021 members of its Next Generation Jazz Orchestra, the Festival's internationally-renowned high school all-star big band, featuring the best high school jazz musicians in the country.
BWW Review: BOY BAND BRUNCH at The Green Room 42
by Ricky Pope - May 16, 2021
The Boy Band Project and The Green Room 42 presents BOY BAND BRUNCH every Sunday at 2 pm. It is a loving tribute to, and a sly send-up of, the boy bands from the 1990's we all loved, lusted after, and laughed at. These guys work harder than any brunch server in the city.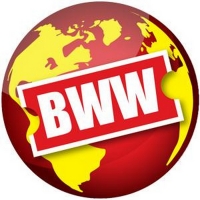 Dancer Ilona Murai Has Passed Away at 96
by Chloe Rabinowitz - Apr 22, 2020
Dance Magazine has reported that Broadway dancer Ilona Murai has passed away at the age of 96 due to COVID-19 and dementia.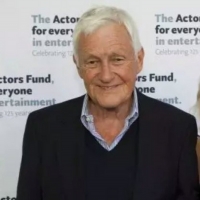 Stage and Screen Actor Orson Bean Dies at 91
by Stephi Wild - Feb 8, 2020
BroadwayWorld is saddened to report that stage and screen actor Orson Bean has died at age 91. According to The New York Times, his cause of death was a 'traffic accident' in Venice, CA. Capt. Brian Wendling of the Los Angeles Police Department said that Bean was struck and killed by a car on Friday while crossing the street.
BWW Review: Philadelphia Theater Company's BRIDGES OF MADISON COUNTY
by Pati Buehler - Feb 22, 2019
Deep in the heart of Iowa sits Francesca, a lonely young woman who long ago left Italy with the young American GI finding herself supposedly content until she realizes she's really accepted the hopeless acceptance of captivity.
Flabbergast Theatre Presents THE SWELL MOB
by Rebecca Russo - Feb 21, 2019
Flabbergast Theatre, are the creators of; Boris & Sergey: puppetry's Balkan bad boys and 'the greatest vaudevillian double act ever conceived for the small stage' Tatterdemalion, the award winning puppetry, physical comedy, and mime performance and Skrimshanks the bizarre buffoon immersive theatre Fringe hit.
Ken Davenport Eager to Bring Harry Belafonte Story to Broadway
by Julie Musbach - Feb 4, 2019
Producer Ken Davenport (Once on This Island, Spring Awakening) has obtained the Broadway stage rights to the life story of the great American singer, songwriter, actor and activist, Harry Belafonte.
John Murray Videos
John Murray Frequently Asked Questions
How many shows has John Murray written?
John Murray has written 1 shows including Room Service (Playwright).