11th Hour Theatre Kicks Off Season with The Bomb-itty of Errors
11th Hour Theatre Company is kicking off its season with the return of one of their most Popular Productions ever. The company is remounting The Bomb-itty of Errors, the hilarious ad-rap-tation of William Shakespeare's The Comedy of Errors. The play is written by Jordan Allen-Dutton, Jason Catalano, GQ and Erik Weiner. All music is written by J.A.Q. It runs September 1-25 at the Skybox at the Adrienne, 2030 Sansom Street. Opening night will be Friday, September 9 at 7 p.m. Tickets cost $18-$28. Subscriptions and more information are available online at www.11thhourtheatrecompany.org or by calling 267-987-9865.
In its first Philadelphia run, the show earned seven Barrymore nominations and two wins. Original cast member Rob McClure won for Best Actor in a Musical and the cast won for Best Ensemble in Musical. After directing a successful remount at Milwaukee Rep this Spring, 11th Hour Resident Director Megan Nicole O'Brien returns to this inventive and hilarious piece of musical theatre. The four returning members from the Barrymore Award Winning cast are Michael Phillip O'Brien, Steve Pacek, Thomas DelPizzo and Mark Valenzuela.

"The creativity behind the show is what appealed to us in the first place and that appeal is still there today. This show was also the first show that really garnered us a large amount of creative and critical recognition, but because of many factors, not many people got to see the show," said Megan Nicole O'Brien. "We wanted to bring it back to give more people an opportunity to see this show that we all feel so passionately about."
Added the director, " I think the show has grown with us. It's been five years since we did it in Philly and we have all grown as artists since then. We've learned more as a company and as a creative team. The basic principles and the heart of the show remain the same, but it's just cleaner, more developed, and more fine-tuned."
This piece is a high paced, energetic, musical that infuses Elizabethan times with a hip-hop flavor. Performed with a live DJ, the play features four actors who are playing all of the characters. In true Shakespearian fashion, a prologue sets up the story: MC Egeon, a legendary MC in his time, and his wife Betty are blessed with quadruplets - two sets of identical twins. The bigger pair are each named Antipholus and the smaller pair are both named Dromio. Economic misfortune befalls the family and MC Egeon and Betty are forced to give up the kids for adoption. The twins are split up - one Antipholus and one Dromio grow up in the town of Ephesus and the other Antipholus and Dromio are raised in the town of Syracuse, unaware of the existence of their identical twins.
As the play begins we see Antipholus and Dromio of Syracuse, now in their mid-twenties, arrive in the city of Ephesus (where their twins live). These Syracusian twins are vagabonds, bouncing from one city to another, poor yet happy. However, their brothers, Antipholus and Dromio of Ephesus, are wealthy and well known in the city. As the confusion and hilarity escalates, more and more characters are brought into the mix, all thrown into the tumultuous tides of mistaken identity, betrayal, and love.
The show is a challenge for its performers who are all playing multiple characters, including women. The show requires that actors have comic timing, a sense of rhythm, hip hop dance ability, rap skills, and the ability to handle incredibly fast costume changes throughout the show. Michael Phillip O'Brien, 11th Hour's Producing Artistic Director, returns as Antipholus of Ephesis. Thomas DelPizzo returns as Dromio of Ephesis. 11th Hour's Artistic Associate Steve Pacek returns as Dromio of Syracuse. Davy Raphaely makes his 11th Hour debut as Antipholus of Syracuse.
"We know these characters much better now. The first time it was all about getting the rap and choreography down and now, between 2007 and Milwaukee, we have fleshed everything out much more," said Michael Philip O'Brien. "This show is really challenging, but also extremely fun. The show is so well written, and we get to do things we wouldn't get a chance to do in another piece. It is so fast paced and you always have to be listening and reacting in the moment, but if you lose a line or miss a step you have to keep going because the music never stops."
11th Hour's Resident Director Megan Nicole O'Brien is directing. Mark Valenzuela is designing sound and handling DJ duties. Holly Payne is the costume designer. Dominic Chacon returns to 11th Hour to design the lights. Maura Roche is creating the set. Samuel Antonio Reyes is handing the choreography. Reyes' assistant is Heather Cole.
The Bomb-itty of Errors
Written by: Jordan Allen-Dutton, Jason Catalano, GQ and Erik Weiner
Music by: J.A.Q.
Directed by: Megan Nicole O'Brien
Cast:
Thomas DelPizzo - Dromio of Ephesis
Michael Philip O'Brien - Antipholus of Ephesis
Steve Pacek - Dromio of Syracuse
Davy Raphaely - Antipholus of Syracuse
Mark Valenzuela - DJ
Design Team
Mark Valenzuela Sound Designer
Holly Payne - Costume Designer
Dominic Chacon - Lighting Designer
Maura Roche - Set Designer
Stage Manager - Jessica Simkins
Choreographer - Samuel Antonio Reyes
Assistant Choreographer - Heather Cole
Costume Coordinator - Lauren Perigard
Dates
Previews:
Thursday Sept. 1 @ 7pm
Friday Sept. 2 @ 8pm
Sat. Sept. 3 @ 8pm
Sunday Sept. 4 @ 3pm
Thursday Sept. 8 @ 7pm
Regular Run
Friday Sept. 9 @ 7pm (Opening)
Sat. Sept. 10 @ 4:30pm and 10:30pm (Late Night)
Sunday Sept. 11 @ 3pm
Wed. Sept. 14 @ 7pm
Thurs. Sept. 15 @ 7pm
Friday Sept. 16 @ 8pm
Sat. Sept. 17 @ 8pm
Sunday Sept. 18 @ 3pm
Monday Sept. 19 @ 7pm (Industry)
Thurs. Sept. 22 @ 7pm
Friday Sept. 23 @ 8pm
Sat. Sept. 24 @ 8pm
Sunday Sept. 25 @ 3pm
---
Join Team BroadwayWorld
Are you an avid theatergoer in Philadelphia? We're looking for people like you to share your thoughts and insights with our readers. Team BroadwayWorld members get access to shows to review, conduct interviews with artists, and the opportunity to meet and network with fellow theatre lovers and arts workers.
Interested? Learn more here.
---
More Hot Stories For You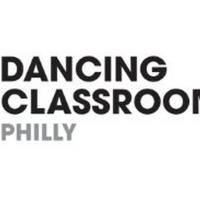 Dance Education Non-Profit, Dancing Classrooms Philly, Gives Back This Giving Tuesday

November 23, 2022

Dancing Classrooms Philly will be giving away a FREE in-school assembly for every $1,000 the non-profit raises on GivingTuesday, Tuesday, November 29th. DCP's assembly programs are interactive workshops that get students up and moving as they learn about a style of social dance, such as Ballroom, Latin, or Hip-Hop.
---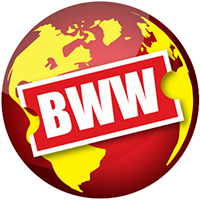 THE NUTCRACKER Opens At Philadelphia Ballet, December 9

November 22, 2022

Philadelphia Ballet has announced the return of Philadelphia's treasured tradition, The Nutcracker.
---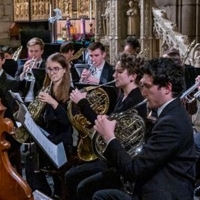 Bravo Brass, An Ensemble Of Philadelphia Youth Orchestra Music Institute, Presents A NEW ERA—SELECTIONS NEW TO BRAVO BRASS

November 21, 2022

Bravo Brass, the all-brass ensemble of the Philadelphia Youth Orchestra Music Institute (PYOMI), enters "A New Era", on Saturday, December 3rd, 2022 at 7:30 p.m. at the historic St. Mark's Church at 1625 Locust Street in Center City Philadelphia.
---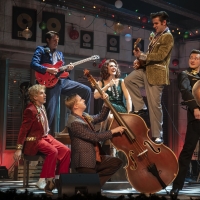 Photos: Bucks County Playhouse Presents MILLION DOLLAR QUARTET CHRISTMAS

November 21, 2022

See photos from Bucks County Playhouse's presentation of "Million Dollar Quartet Christmas," the holiday version of the smash Broadway hit. Running now through January 1, 2023, the book is written by Colin Escott and it is directed by Hunter Foster, who starred in the original production of "Million Dollar Quartet" on Broadway. This new Christmas version is inspired by the imagined story of four music icons who gather for an all-night jam session. 
---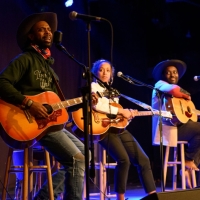 Apply Now for the Black Opry Residency, Expanding Audiences for Black Americana Artists

November 21, 2022

A search for five emerging Black Americana musicians who will have the opportunity to hone their artistic and professional pursuits during a unique artist development residency is launching today through a partnership between Philadelphia public radio music station WXPN and The Black Opry.
---