Photo Flash: Bringing HONOUR to a Journey of Life and Love at Old Mill Theatre
WHEN is love real and does it really last? That's the core theme of Honour, the latest offering from the Old Mill Theatre. Written by Joanna Murray-Smith and directed by Dale James, Honour follows a couple's exhausting and confronting - yet also tender and poignant - journey through life and love.
George and Honor have been married for 32 years with a perfect understanding of each other. But then a beautiful female journalist, sent to profile columnist George, methodically sets out to challenge that understanding. And George suddenly has eyes for someone else...
Honour has been produced in more than 35 countries, including productions on Broadway and at London's Royal National Theatre in London. It also scored a 1996 Victorian Premier's Literary Award.
"The play's title is a play on words, given it's the name of the wife and topic of the play, looking at whether there is honour in love," James said. "Does a history between two people deserve some honour?
"It's a play about the eternal triangle and the respect, sense of duty and comfort between a couple who have been married for 32 years - what is it worth?"
James said the main challenge was how to transition from scene to scene. "There is no timeframe given, as one scene flows into another, so it will be an interesting use of the stage, lighting and actors," she said.
First learning to dance at age four, James became involved with Patch Theatre as a 14-year-old - but it wasn't until the 1980s when she embraced her passion wholeheartedly, mainly at Garrick Theatre, working extensively as an actor, director and backstage.
She has several acting awards and nominations to her credit and currently serves as an Old Mill Theatre board member.
"Honour appealed because I admire Joanna Murray-Smith's writing and her use of words," James said.
"Joanna gives you a blank canvas by not writing in stage directions or timeframes - she leaves the canvas for you to create the work upon, supplying the equipment for you to use."
Honour plays at 8pm October 7, 8, 13, 14, 15, 19, 20, 21 and 22 with 2pm matinees October 9 and 16. Tickets are $25, $20 concession - book at http://oldmilltheatre.com.au/tickets or on 9367 8719.
The heritage-listed Old Mill Theatre is on the corner of Mends Street and Mill Point Road, South Perth (opposite the Windsor Hotel and Australia Post).


Maree Grayden, left, and Alan Kennedy play a married couple in Honour.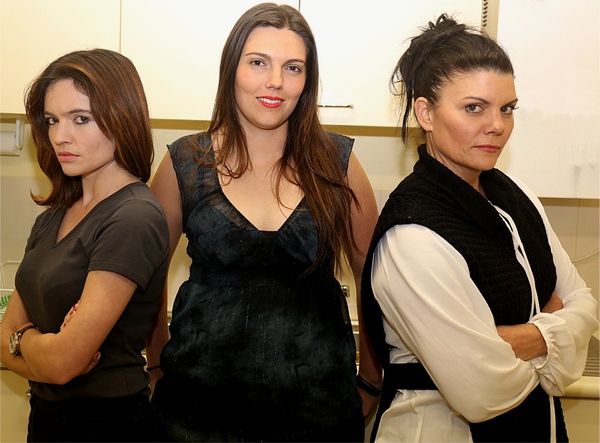 Journalist Claudia (Ruhama Geiger, centre) causes ripples among family life with mother Honor (Maree Grayden, right) and daughter Sophie (Jessica Warriner, left).

Life suddenly changes in Honour when journalist Claudia (Ruhama Geiger, left) comes to profile George (Alan Kennedy).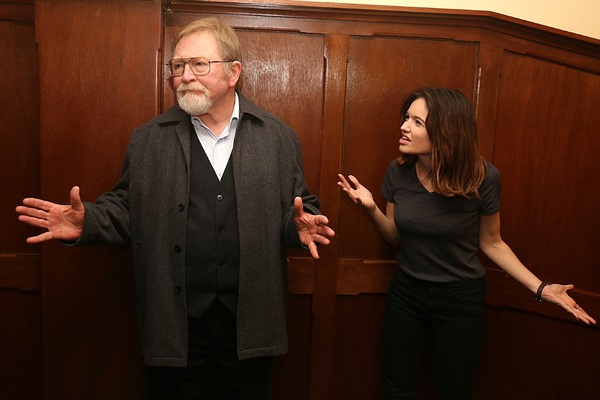 George (Alan Kennedy, left) doesn't want to hear what his daughter Sophie (Jessica Warriner) has to say in Honour.