Latest News on Yuhua Hamasaki
Latest News on Yuhua Hamasaki
Yuhua Hamasaki News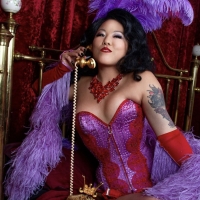 10th Annual Asian Burlesque Festival Announced
by Stephi Wild - May 11, 2022
The New York Asian Burlesque Festival is not only the biggest Asian burlesque event on the international calendar, it is the only one of it's kind, and brings the finest of Asian burlesque and cabaret artists from all over the world to New York City for a night of spectacular performance!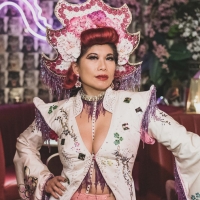 Calamity Chang  & Thirsty Girl Present THE 10TH ANNUAL NEW YORK ASIAN BURLESQUE FESTIVAL
by A.A. Cristi - Apr 28, 2022
Join Hostess Calamity Chang for The 10th Annual NY Asian Burlesque Festival at City Winery on Saturday May 21st, 2022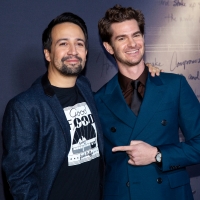 Photos: TICK, TICK... BOOM! Has its Official New York Premiere
by Jennifer Broski - Nov 16, 2021
In attendance were Lin-Manuel Miranda (Director/Producer), Andrew Garfield (Cast), Alexandra Shipp (Cast), Vanessa Hudgens (Cast), Robin de Jesús (Cast), Judith Light (cast), Joshua Henry (Cast), Ben Levi Ross (Cast), Steven Levenson (Writer/EP), Brian Grazer (Producer), and Julie Oh (Producer).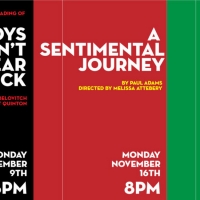 Emerging Artists Theatre Celebrates Their 28th Season With Three Virtual Benefit Performances
by Stephi Wild - Nov 8, 2020
In celebration of their 28th season, Emerging Artists Theatre will present three diverse virtual benefit performances in November.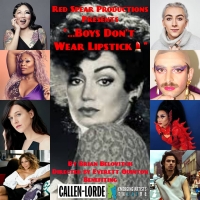 BOYS DON'T WEAR LIPSTICK To Celebrate Its 20th Anniversary With Virtual Benefit Reading
by Stephi Wild - Oct 16, 2020
The award-winning play, Boys Don't Wear Lipstick, will celebrate its 20th anniversary by performing a virtual benefit reading on Monday, November 9 at 8 pm.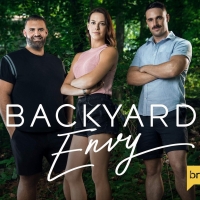 VIDEO: RuPaul's Drag Race Stars Get Expert Outdoor Makeover Advice on BACKYARD ENVY
by A.A. Cristi - Jul 31, 2020
With the premiere of Backyard Envy quickly approaching (Tuesday, August 4th on Bravo at 10/9c), today the producer of both series, World of Wonder, presents a special crossover mini-episode with some of the cast of RuPaul's Drag Race.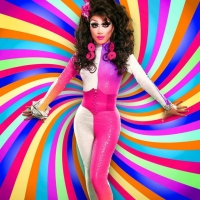 Camp Classic THE BLACK LIZARD Will Star Yuhua Hamasaki And James Yaegashi
by A.A. Cristi - Sep 5, 2019
​​​​​​​The Provincetown Tennessee Williams Theater Festival is excited to announce that New York City-based drag performer Yuhua Hamasaki (RuPaul's Drag Race) and actor James Yaegashi (Marvel's Runaways) will star in the Festival's one-time-only staged reading of Yukio Mishima's camp classic The Black Lizard at Provincetown Town Hall (260 Commercial Street) on September 29.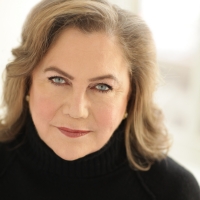 Master Class With Kathleen Turner Announced As Part Of Provincetown Tennessee Williams Festival Program
by A.A. Cristi - Aug 12, 2019
General public tickets are now on sale for a one-day-only Master Class exploring the craft of acting taught by Kathleen Turner, a living legend of the stage and screen.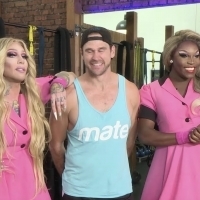 World of Wonder Announces Summer Slate Programming Featuring Top Drag Race Queens
by Tori Hartshorn - Jun 27, 2019
World of Wonder, the Emmy-winning media company behind RuPaul's Drag Race, the MILLION DOLLAR LISTING Franchise, and upcoming documentaries Liberty: Mother of Exiles (HBO) and STONEWALL OUTLOUD (YouTube Original), today announces new summer series coming to its owned-and-operated premium streaming platform WOW Presents Plus. The programming features both longtime fan-favorites as well as stars of the just-wrapped Season 11 of RuPaul's Drag Race, and joins the robust offerings on the platform including Emmy-nominated Untucked, Drag Race Thailand, and a vast library of scripted and unscripted World of Wonder-produced series and features. All-new episodes of popular series UNHhhh starring Trixie & Katya, Fashion Photo RuView, and Bro'Laska will also come to the platform this summer among other returners.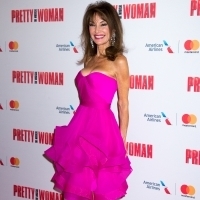 Cady Huffman, Telly Leung, Susan Lucci And More Announced For FEARLESS Pride Event
by A.A. Cristi - Jun 12, 2019
Come see how Broadway does Pride!  Emmy award-winner Susan Lucci will join a bevy of performers from stage, screen and sports to celebrate LGBTQIA Pride!