Latest News on Tracy-Ann Oberman
Stage Credits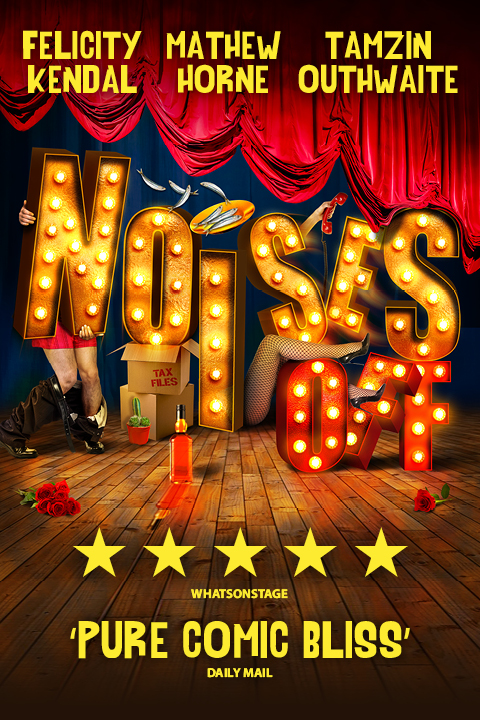 Noises Off
  [West End]
2023
Belinda Blair [Replacement]
Pinter at the Pinter
  [West End]
London Tenth Anniversary Celebration, 2018
Performer
Stepping Out
  [West End]
West End Production, 2017
Maxine [Replacement]
McQueen
  [West End]
West End Production, 2015
Isabella Blow
Tracy-Ann Oberman News
Review: NOISES OFF, Phoenix Theatre
by Paige Cochrane - Jan 26, 2023
What's that famous quote, never work with children or animals? After a peek behind the curtain at Noises Off, there should be no doubt that drunks, adulterers, or actors prone to nosebleeds should be added to that list.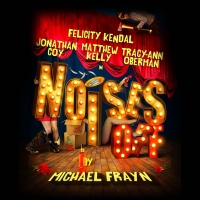 NOISES OFF Leads our Top Ten Shows For January
by Aliya Al-Hassan - Jan 3, 2023
We start the 2023 as we mean to go on; with some cracking West End shows. From some well-deserved transfers from the Theatre Royal Bath and Chichester Festival Theatre, to the UK premiere of George Takei's musical and the unknown story of Charlie  Chaplin and  Stan Laurel there are some true theatrical treats in store in January.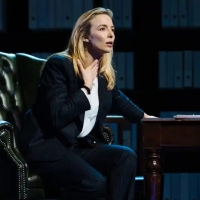 2022 Year in Review: Aliya Al-Hassan's Best of 2022
by Aliya Al-Hassan - Dec 23, 2022
2022 started with the UK fighting with Covid's Omicron variant, which was not really conducive to much theatrical mingling. However, much of the theatre world ralied, as it always does, to bring us some juicy shows and sparkling performances.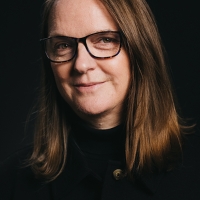 Brigid Larmour Steps Down as Watford Palace Theatre's Artistic Director and CEO
by Stephi Wild - Dec 14, 2022
Brigid Larmour has announced she will be stepping down from her role as Artistic Director and Chief Executive of Watford Palace Theatre in Spring 2023. 
Photos: Inside Media Night For TO KILL A MOCKINGBIRD at the Gielgud Theatre
by Stephi Wild - Dec 9, 2022
Last night was the media night for To Kill a Mockingbird at the Gielgud Theatre, featuring the new cast starring Matthew Modine. Guests included Lydia West and Gwendoline Christie. Check out photos here!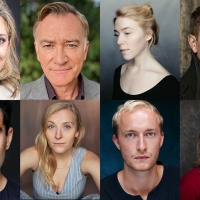 Cast Announced For THE MERCHANT OF VENICE at Watford Palace Theatre and HOME Manchester
by Stephi Wild - Dec 1, 2022
Casting has been announced for The Merchant of Venice, coming to Watford Palace Theatre and HOME Manchester in 2023.
Watford Palace Theatre Announces Spring 2023 Season
by Stephi Wild - Nov 15, 2022
​​​​​​​Comedy, children's shows and adaptations of classics are the flavour of Spring 2023 at Watford Palace Theatre. Learn more about the full upcoming lineup of shows here!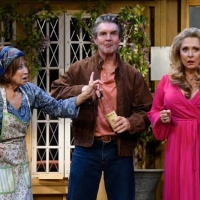 NOISES OFF Will Open in the West End Next Year; Cast Announced
by Stephi Wild - Oct 24, 2022
Michael Frayn's multi award-winning farce, Noises Off, will head to the West End's Phoenix Theatre for a strictly limited run from 19 January to 11 March 2023 with tickets now on sale.
Royal Court Theatre Staff Abused Over Staging of JEWS. IN THEIR OWN WORDS
by Aliya Al-Hassan - Oct 11, 2022
Royal Court theatre staff have been subjected to antisemitic abuse over the venue's decision to stage Jonathan Freedland's Jews. In Their Own Words, according to The Jewish Chronicle.
Review: NOISES OFF, Richmond Theatre
by Aliya Al-Hassan - Oct 5, 2022
Noises Off is the original play that goes wrong. Michael Frayn's farce-within-a-farce is now forty years old and this revival both amuses and resonates more powerfully than ever.
Tracy-Ann Oberman Videos
STAGE TUBE: Stephen Wight and More at Press Night of MCQUEEN
by Stage Tube - May 27, 2015
Award-winning actor Stephen Wight takes on the title role of Lee McQueen and Dianna Agron will play Dahlia in the world premiere of James Phillips's play McQUEEN directed by John Caird, which will run at St. James Theatre from 12 May to 27 June, with press nights on Tuesday 19 and Wednesday 20 May.  The play will also star Tracy-Ann Oberman as Isabella Blow, Laura Rees as Arabella, and David Shaw-Parker as John Hitchcock, along with Sophie Apollonia, Amber Doyle, George Hill, Eloise Hymas, Jordan Kennedy, Rachel Louisa Maybank, James Revell and Carrie Willis.  Check out behind the scenes interviews and more!
Tracy-Ann Oberman Frequently Asked Questions
How many Broadway shows has Tracy-Ann Oberman been in?
Tracy-Ann Oberman has not appeared on Broadway.
How many West End shows has Tracy-Ann Oberman been in?
Tracy-Ann Oberman has appeared on London's West End in 4 shows.
What was Tracy-Ann Oberman's first West End show?
Tracy-Ann Oberman's first West End show was McQueen which opened in 2015
What is Tracy-Ann Oberman next theatre project?
Tracy-Ann Oberman's next show will be Noises Off which opens on 1/25/2023 on West End.