Latest News on Tanya Moodie
Stage Credits
  [West End]
Almeida Theatre UK Premiere, 2020
Performer
  [West End]
UK Premiere at Trafalgar Studios, 2018
Performer
  [West End]
West End Premiere Production, 2017
Presiding Judge
Stage
Performances
  [West End]
Almeida Theatre UK Premiere, 2020
Performer
  [West End]
UK Premiere at Trafalgar Studios, 2018
Performer
  [West End]
West End Premiere Production, 2017
Presiding Judge
Tanya Moodie News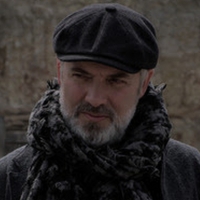 Sam Mendes to Receive Ebert Director Award at TIFF
by Michael Major - Aug 16, 2022
Cameron Bailey, CEO of TIFF, has shared that Academy Award®–winning filmmaker Sam Mendes will receive the TIFF Ebert Director Award. The TIFF Tribute Awards presented by BVLGARI will return to an in-person gala fundraiser during the 47th edition of the Toronto International Film Festival.
Troupe Announces The World Première of a New Adaptation of Christopher Isherwood's A SINGLE MAN at Park Theatre
by Stephi Wild - May 4, 2022
Troupe today announces the world première of a new adaptation of Christopher Isherwood's A Single Man by Simon Reade. Directed by Philip Wilson, the production opens in Park200 at Park Theatre on 21 October, with previews from 19 October, and runs until 26 November.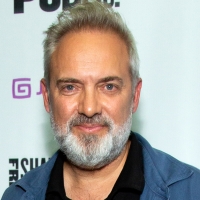 Colin Firth, Tanya Moodie & More Join Sam Mendes' EMPIRE OF LIGHT
by Michael Major - Dec 21, 2021
The four will join the previously announced Olivia Colman and Michael Ward in the new picture. In his first solo endeavor, Mendes wrote the screenplay for the new film and will produce with Pippa Harris. Mendes' production of The Lehman Trilogy is currently running on Broadway.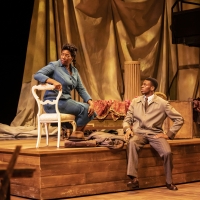 BWW Review: TROUBLE IN MIND, National Theatre
by Mert Dilek - Dec 10, 2021
It's better late than never for a neglected classic to receive a major production. American dramatist Alice Childress's 1955 play Trouble in Mind is one such work with controversial beginnings and belated revivals. If Childress had agreed to revise her play in 1955-57 to make it more palatable for a predominantly white audience, then hers would have been the first play by a Black woman to be produced on Broadway.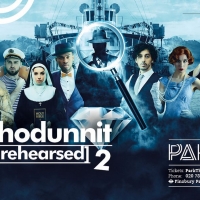 WHODUNNIT [UNREHEARSED] 2, CLYBOURNE PARK, and More Set For Park Theatre's Spring 2022 Season
by Stephi Wild - Nov 23, 2021
Almost 40 celebrities will take to the Park200 stage completely unrehearsed to play the Inspector in a brand new farcical whodunnit as part of a vital fundraiser for Park Theatre in February and March 2022.
Photos: Inside Rehearsal For National Theatre's TROUBLE IN MIND
by Stephi Wild - Nov 8, 2021
Rehearsal imagery for Trouble In Mind by Alice Childress is released today. Opening in the Dorfman on December 2 and running until the 19 January, the production is directed by Nancy Medina with Tanya Moodie performing the role of Wiletta.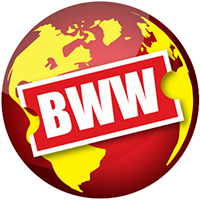 National Theatre Announces Lineup for November 2021 - February 2022
by Stephi Wild - Sep 23, 2021
The National Theatre today announces the on-sale dates of upcoming productions Trouble in Mind, Wuthering Heights and Small Island, as well as the return of daytime opening for visitors.
The National Theatre Announces New Programming and Launches 'National Theatre Together' Campaign
by Stephi Wild - Jun 4, 2021
The National Theatre has today announced its programming until the start of next year with productions on all three South Bank stages as well as three major UK tours, two productions on Broadway, a return to cinemas, and a new feature film to be broadcast on television this autumn. In the week the theatre reopened for audiences again, six new productions were announced, and five productions halted by the pandemic were confirmed to return to the South Bank.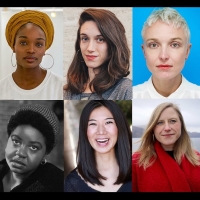 VIDEO: Watch the 2021 Susan Smith Blackburn Prize Ceremony
by Nicole Rosky - Apr 7, 2021
The Susan Smith Blackburn Prize will present a virtual presentation to announce the 2021 winner of one of the most prestigious playwriting awards, and the oldest and largest prize awarded to women+ playwrights, today, April 7, 2021 at 3pm EST/ 8pm BST. Tune in right here at BroadwayWorld to watch the presentation, hosted by Pulitzer Prize-winning Playwright and Susan Smith Blackburn Prize winner (1983) Marsha Norman.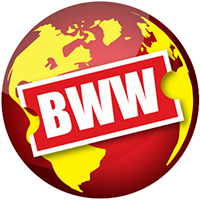 Finalists Announced For The 2021 Susan Smith Blackburn Prize
by Stephi Wild - Feb 1, 2021
The Susan Smith Blackburn Prize has announced 10 Finalists for 2021 for its prestigious playwriting award, the oldest and largest prize awarded to women+ playwrights.
Tanya Moodie Frequently Asked Questions
How many Broadway shows has Tanya Moodie been in?
Tanya Moodie has not appeared on Broadway.
How many West End shows has Tanya Moodie been in?
Tanya Moodie has appeared on London's West End in 3 shows.
What was Tanya Moodie's first West End show?
Tanya Moodie's first West End show was Terror which opened in 2017