Latest News on Stanley Nelson
Stanley Nelson News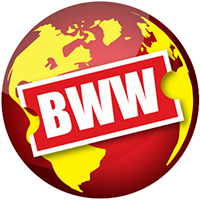 The 20th Annual Imagenation Outdoors Festival to Launch with Aretha Franklin Bio-Pic RESPECT
by A.A. Cristi - Jun 23, 2022
ImageNation Film Festival's 20th Annual ImageNation Outdoors Festival kicks off Saturday July 9th thru September 10, 2022.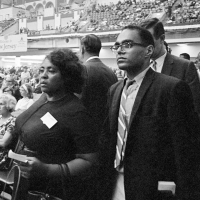 World Channel Celebrates Juneteenth With 19 Films
by Michael Major - Jun 14, 2022
Selections from its curated playlist by noted filmmakers including Stanley Nelson, Ken Burns, Michèle Stephenson, Joe Brewster, Sam Pollard and Yoruba Richen run all month on a variety of platforms, including WORLD Channel, WorldChannel.org, WORLD Channel's YouTube Channel and Facebook page, PBS Passport and on the PBS app.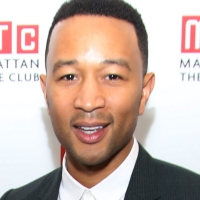 Peabody Awards Announces 2022 Presenters
by Michael Major - Jun 1, 2022
Peabody today announced that Melissa McCarthy, Morgan Freeman, John Legend, Kevin Bacon, H.E.R., Ethan Hawke, Jon Stewart, Hasan Minhaj, Riz Ahmed, LeVar Burton, Jenny Slate, Malcolm Gladwell, Adam Scott, and more will present the winners of the 82nd Annual Peabody Awards.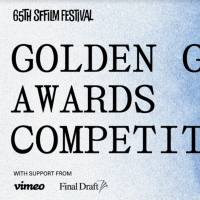 SFFILM Announces 2022 Golden Gate Award Winners
by Marissa Tomeo - Apr 30, 2022
The Festival made its long-awaited return on April 21, inviting audiences back into the theaters with a program filled with unique stories and perspectives from around the world and the Bay Area.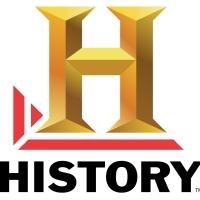 The HISTORY Channel to Premiere New Documentary AFTER JACKIE
by Michael Major - Apr 15, 2022
The film features new and rare interviews with White and Gibson, before his untimely passing, as well as former and current baseball players such as CCSabathia, Mookie Betts, Ken Griffey Jr., Joe Torre, Dave Roberts, Al Downing and Tim McCarver, renowned sports journalists, and unlimited access to Major League Baseball's expansive media archive.
The HISTORY Channel Greenlights AFTER JACKIE Documentary
by Michael Major - Feb 25, 2022
The two-hour film tells the story of the second wave of Black baseball players after Jackie Robinson – such as Bill White, Curt Flood and Bob Gibson – who were up next in the fight for equality. The film features rare interviews with former and current baseball players such as CC Sabathia and Mookie Betts.
VIDEO: Showtime Releases Oscar-Shortlisted Documentary ATTICA For Free
by Michael Major - Jan 14, 2022
SHOWTIME delves inside the bloodiest prison rebellion in U.S. history with Attica, a feature-length documentary from Emmy-winning filmmaker Stanley Nelson (Freedom Riders, The Murder of Emmett Till) and co-director Traci A. Curry. the documentary features original interviews with former inmates, family members of the hostages and other witnesses.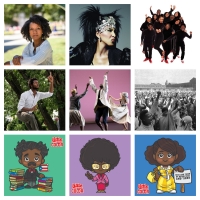 BAM Announces 2022 MLK Celebration In-Person and Virtual Offerings
by Chloe Rabinowitz - Jan 10, 2022
BAM will host a series of events on Monday, January 17, 2022, in celebration of the life and legacy of Dr. Martin Luther King, Jr. Anchoring the celebration is the 36th annual Brooklyn Tribute to Dr. Martin Luther King, Jr., which will take place in the Howard Gilman Opera House and also be available via livestream at 10:30am.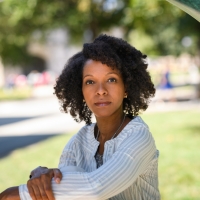 BAM Announces 2022 Brooklyn Tribute To Dr. Martin Luther King Programs
by Stephi Wild - Dec 17, 2021
Continuing a tradition in its 36th year that has evolved into the largest such gathering in New York City, BAM hosts the annual Brooklyn Tribute to Dr. Martin Luther King, Jr. on Monday, January 17 at 10:30am in the BAM Howard Gilman Opera House (Peter Jay Sharp Building, 30 Lafayette Avenue) with activists, musicians, civic leaders, and the public for a communal commemoration and reflection of the life and legacy of Rev. Dr. King.
Woodstock Film Festival Announces Lineup for 22nd Anniversary
by Michael Major - Sep 1, 2021
The festival features documentary surrounding Alanis Morissette, Miles Davis, Julia Child, and more. 43 feature films including 11 world premieres, 6 US premieres, 7 east coast premieres, and 7 New York premieres, as well as 85 shorts will premiere throughout the 5-day period.
Stanley Nelson Frequently Asked Questions
How many Broadway shows has Stanley Nelson been in?
Stanley Nelson has appeared on Broadway in 1 shows.
How many West End shows has Stanley Nelson been in?
Stanley Nelson has not appeared in the West End