Latest News on Rachel Padula-Shufelt
Stage Credits
Productions
[Broadway, 2013]
Hair Designer
Rachel Padula-Shufelt News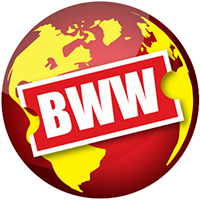 BUDDY - THE BUDDY HOLLY STORY Will Open at NSMT in August
by Stephi Wild - Jul 27, 2022
The stage at Bill Hanney's award-winning North Shore Music Theatre (NSMT) is set to rock with BUDDY - THE BUDDY HOLLY STORY Buddy Holly rose to fame in 1956 and set the music world on fire, forever changing the face and sound of rock 'n' roll before his tragic end in 1959 – the day the music died. 
'RuPaul's Drag Race' Superstar Jujubee Will Be Featured in CINDERELLA at NSMT in July
by Stephi Wild - Jun 15, 2022
This summer, audiences can expect a show that will be anything but a drag when Bill Hanney's award-winning North Shore Music Theatre (NSMT) presents an all-new production of Rodgers + Hammerstein's CINDERELLA that will feature 'RuPaul's Drag Race' superstar Jujubee as 'Madame.' 
Whitney White, Charlie Thurston, Phoenix Best and More to Star in MACBETH IN STRIDE World Premiere at A.R.T.
by Chloe Rabinowitz - Sep 8, 2021
American Repertory Theater at Harvard University announced today the creative team and cast for Macbeth In Stride. Created by Obie Award winner Whitney White and directed by Tyler Dobrowsky and Taibi Magar, Macbeth In Stride begins performances at the Loeb Drama Center on Saturday, October 23 and officially opens on Thursday, October 29, 2021. 
THE 39 STEPS Opens Season 22 Mainstage Programming at GBSC
by Stephi Wild - Aug 31, 2021
Live theatre returns to Greater Boston Stage Company! The raucous The 39 Steps kicks off the 2021-2022 mainstage season on September 23rd as GBSC presents this fast-paced whodunit for anyone who loves the magic of theatre. This two-time Tony (R) and Drama Desk Award-winning treat is packed with laughs, a slew of characters, a plane crash, handcuffs, missing fingers, and some good old-fashioned romance.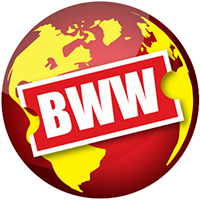 SpeakEasy Announces New Dates For TJ LOVES SALLY 4 EVER
by A.A. Cristi - Apr 22, 2021
Due to its ongoing discovery of the technical needs of producing virtual theatre, and to ensure the best possible production for its audience, SpeakEasy Stage Company is delaying the streaming dates for its production of TJ LOVES SALLY 4 EVER by one week.  The show will now stream from Friday, April 30 through Thursday, May 13.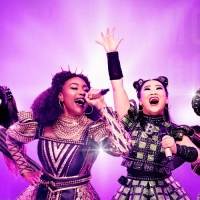 SIX, AMERICAN UTOPIA, Rachel Chavkin, Ben Levi Ross, and Billy Porter-Directed THE PURISTS Take Home Elliot Norton Awards
by A.A. Cristi - May 11, 2020
Among tonight's winners was the pre-Broadway engagement of Six the Musical. which took home Outstanding Visiting Production for its run at ART, while David Byrne's American Utopia was honored with Best Visiting Performance, Musical.
38th Annual Elliot Norton Award Nominations Announced - MOBY-DICK, Billy Porter's THE PURISTS, and More!
by A.A. Cristi - Apr 16, 2020
Two dozen nominations of outstanding actors, directors, designers and ensembles were announced today by The Boston Theater Critics Association (BTCA) for the 38th Annual Elliot Norton Awards.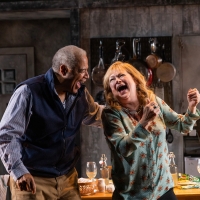 BWW Review: THE CHILDREN: Cleaning Up Our Own Mess
by Nancy Grossman - Mar 3, 2020
The Boston premiere of Lucy Kirkwood's 2018 Tony Award-nominated play THE CHILDREN at SpeakEasy Stage Company is an affecting drama, thanks to a combination of the playwright's excellence at her craft, Director Bryn Boice's focus, and the trio of Elliot Norton Award-winning actors whose portrayals constitute a collective master class. Inspired by the 2011 nuclear disaster in Fukushima, Japan, THE CHILDREN puts issues of climate change, the environment, and a generation's responsibility for stewardship under an unforgiving spotlight, challenging the audience to engage in self-reflection.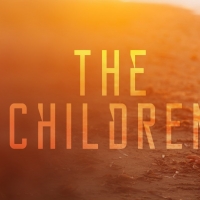 SpeakEasy Stage Company Presents THE CHILDREN
by Stephi Wild - Feb 12, 2020
From February 28 to March 28, SpeakEasy Stage Company will proudly present the Boston premiere of the acclaimed drama THE CHILDREN by British playwright Lucy Kirkwood.