Latest News on Rachel Burttram
Rachel Burttram News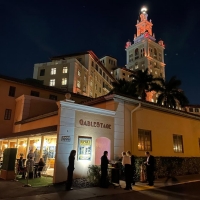 GableStage at The Biltmore Announces 2022-23 Season
by Stephi Wild - Jun 13, 2022
GableStage, the Coral Gables based theatre company that has made its home in the Biltmore Hotel for over 24 years, announced its 2022-23 season. Five new productions, which illuminate the company's mission of "confronting today's issues and ideas" will account for 130 performances from October - July. Find out the full schedule and how to get tickets.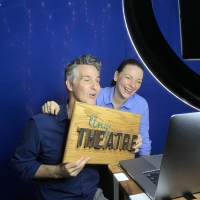 BWW Feature: A Look at Tiny_Theatre
by Elizabeth James - Jun 3, 2021
Tiny_Theatre was created as a way for professional actors Rachel Burttram Powers and Brendan Powers to keep live performances alive through the pandemic, but it has become much more than that. 
Penobscot Theatre Company Presents WHO KILLED ZOLAN MIZE?
by Chloe Rabinowitz - Feb 25, 2021
Sleuthers unite! Penobscot Theatre Company will present a one of a kind online curiosity that lets audiences engage in the fun as they watch two detectives question six quirky suspects. With 20 live performances via zoom, the mystery of Who Killed Zolan Mize? runs online March 11 - April 3.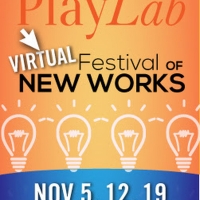 Florida Rep's 2020 PlayLab Kicks Off November 5 With All-Virtual Festival
by A.A. Cristi - Nov 4, 2020
Florida Repertory Theatre's 2020 PlayLab Festival of New Works kicks off Nov. 5th at 7 PM with the virtual reading of 'Spay' by Madison Fiedler, and continues with LIVE virtual readings on Nov. 12, 19, Dec. 3, and 10. The Festival also includes a Playwrights' Panel on Dec. 11 at 3:30 PM, where the festival playwrights talk about their craft and take questions from the audience.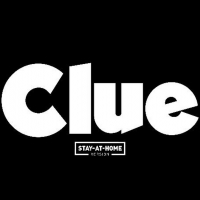 Florida Rep Announces Fall 2020 Virtual Season
by Chloe Rabinowitz - Oct 12, 2020
Florida Rep has announced a whole slate of digital offerings as its Fall 2020 Virtual Season. The fall season includes the Stage@Home Virtual Talkback Series (through Oct. 30), the 2020 Virtual PlayLab Festival (Nov. 5-Dec. 11), and a streaming production of 'Clue' starring the theatre's ensemble of professional actors (Oct. 29-Nov. 1).
Florida Rep's Stage@Home Virtual Talkback Series Returns Friday
by Stephi Wild - Oct 2, 2020
Florida Repertory Theatre will bring back its popular Stage@Home Virtual Talkback Series for four episodes beginning on Oct. 2nd at 3:30 PM. Held live on Zoom, the series takes audiences behind the scenes and introduces them to ensemble members, staff, technicians, and popular guest artists. The cost to register is $20/episode and $75 to access all four episodes.