Latest News on Peter Calo
Stage Credits
Productions
[Broadway, 2002] [Replacement]
Guitar[Replacement]
[Broadway, 2001]
Guitars
Stage
Productions
[Broadway, 2002] [Replacement]
Guitar[Replacement]
[Broadway, 2001]
Guitars
Peter Calo News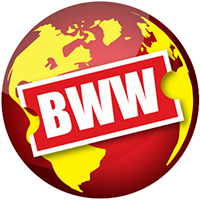 Pelican Café Postpones New Cabaret Series Scheduled To Launch In January
by A.A. Cristi - Dec 16, 2021
The Pelican Café today announced that it is postponing the new four-concert cabaret series slated to launch next month due to uncertainties posed by the ongoing COVID-19 pandemic.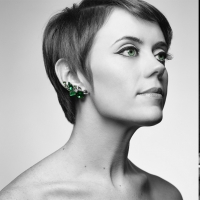 Pelican Café to Launch New Dinner & Music Series Next Month with Carole J. Bufford & Peter Calo
by Chloe Rabinowitz - Dec 6, 2021
The exciting inaugural show in this new four-part cabaret series will feature the very popular and much in demand Carole J. Bufford, one of the most sought after young performers in the New York cabaret and jazz scene.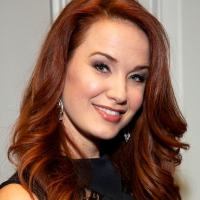 Sierra Boggess, Montego Glover & More to Star in ASTEP Christmas Concert
by Chloe Rabinowitz - Dec 2, 2021
Artists Striving to End Poverty is celebrating its Twelfth Annual New York City Christmas: A Concert to Benefit ASTEP, taking place on Monday, December 13th at 7:00 PM at Joe's Pub at The Public in New York City.
Pelican Café Launches New Cabaret Series Beginning in January 2022
by Stephi Wild - Nov 9, 2021
Mark Frangione, the Owner/Chef of the popular restaurant Café Pelican, today announced the launch of an exciting new cabaret series at his award-winning restaurant, located at 612 US-1 in Lake Park (33403).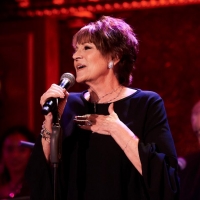 BWW Review: LORNA LUFT: GRATEFUL Has Them Dancing in the Aisles at 54 Below
by Ricky Pope - Oct 22, 2021
Lorna Luft is a consummate entertainer. That's no surprise of course. She was born to entertain. Her mother, Judy Garland was arguably the greatest entertainer of the 20th century. And Lorna has been entertaining professionally herself since she was 14 years old. Her high-profile turns in the film Grease 2 and as Miss Adelaide in the national tour of Guys & Dolls are only two of her many film, television, and stage credits. She has also been a very in-demand nightclub performer for decades. Over the years she has known and worked with some of the very best.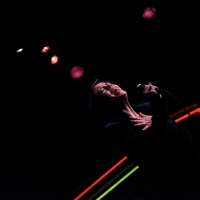 BWW Review: Ladies & Gentlemen! Carole J. Bufford... Expresses Her Excesses Within Control With POETS AND PICKERS at Birdland
by Bobby Patrick - Sep 18, 2021
In short, Carol J. Bufford is an Actress with a capital A and one must strap in and take the ride she herself so carefully constructs, arranges
Photos: Carole J. Bufford Returns to the Birdland Stage with POETS AND PICKERS
by Chloe Rabinowitz - Sep 17, 2021
Carole J. Bufford returned to the Birdland stage with 'Poets and Pickers," celebrating the work of some of the world's most unique storytellers in song. Featuring Peter Calo on guitar and Chris Marshak on drums, Carole performed songs by Paul Simon, Randy Newman, Irving Berlin, Bobbie Gentry, Cole Porter, Johnny Cash, John Prine, and more.
Julie Halston, Darius de Haas, Christine Pedi, Jelani Remy & More to Join THE LINEUP WITH SUSIE MOSHER at Birdland
by Chloe Rabinowitz - Aug 19, 2021
BIRDLAND THEATER will present "The Lineup" with Susie Mosher – the wild, anything-goes variety show featuring entertainers from the Broadway, cabaret and comedy scenes – every Tuesday evening at 8:30 PM.
Birdland Theater to Present Singer-Pianist Eric Comstock in New Weekly September Residency
by Chloe Rabinowitz - Aug 12, 2021
BIRDLAND THEATER will present Eric Comstock in his new fall residency for four Saturdays in September: September 4, 11, 18 and 25, at 5:00 PM.  There is a $30 music charge. Birdland is located at 315 West 44th Street in New York.
BWW Interview: Liz Callaway Talks Streaming Concert 'Home For the Holidays'
by Stephi Wild - Dec 20, 2020
Enjoy a magical holiday concert from Tony nominee and Emmy winner Liz Callaway – the original voice of Anastasia - from the comfort of your home.