Latest News on Paloma de Vega
Paloma de Vega News
Photos: First Look at ASÍ CANTA FEDERICO at Centro Español de Queens
by Blair Ingenthron - Mar 12, 2023
Centro Espanol de Queens will present ASI CANTA FEDERICO inspired by Federico Garcia Lorca on Friday, March 31st at 7:30pm. Check out photos here!
ASÍ CANTA FEDERICO Announced At Centro Español de Queens This March
by A.A. Cristi - Feb 15, 2023
The Universe of Federico Garcia Lorca will guide this performance into the Spanish dances, poems and songs from the traditional Spanish songbook. There will also be pieces from Padre Soler, Manuel de Falla and Isaac Albéniz.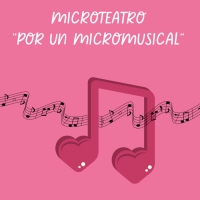 Los Micromusicales regresan a Madrid en diciembre
by Juan-Jose Gonzalez - Nov 29, 2022
La programación 'por un micromusical' vuelve una vez más al local de Loreto y Chicote a partir del 5 de diciembre y hasta el 8 de enero.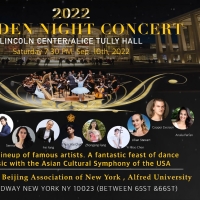 Argentinian Dancer, Choreographer and Director, Analía Farfan, Performed at The 2022 Golden Night Concert Held by The Beijing Association of NY, at Lincoln Center
by Felicitas de la Fare - Oct 10, 2022
The talented ballet Dancer, Choreographer and Director, Analía Farfan, was invited to perform at The ´2022 Golden Night Concert' held by Beijing Association of NY and Alfred University. This event took place last month, On September 10th, at Alice Tully Hall, Starr Theater, Adrienne Arsht Stage.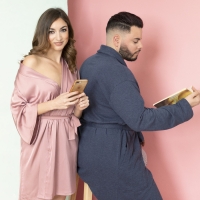 Photos: NEXT DOOR Premieres At Microtheater Miami
by Marissa Tomeo - Mar 19, 2022
NEXT DOOR, an original micro musical created by Paloma de Vega, is set to premiere at the Micro Theater Miami in its 84th season. The show is going to be presented with another six micro musical plays at Centro Cultural Español.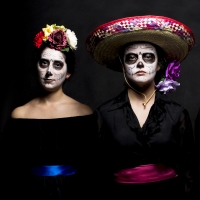 Frigid New York and Something from Abroad to Present CABARET: A NIGHT WITH THE DEAD
by Chloe Rabinowitz - Sep 22, 2021
FRIGID New York in collaboration with Something from Abroad will present Cabaret: A Night with the Dead, a tribute to our loved ones. The performances will take place at the Kraine Theater on Oct 30th, 31st, and Nov 1st at 7 pm and will also be available for live streaming. 
A Day Of The Dead Show is Coming To Hartford Fringe Festival
by Chloe Rabinowitz - Oct 8, 2020
A Night with the Dead originally premiered in October 2017 at the Kraine theater in NYC, the recording of the 2019 staging of the show will be a part of the Hartford Fringe Festival's Digital Home Edition.
Something From Abroad Celebrates Hispanic Heritage Month With TELENOVELA 101
by Chloe Rabinowitz - Sep 25, 2020
The theatre company Something From Abroad, led by hispanic women, is presenting Telenovela 101; the funniest parody of mexican soap operas. This comedy is written and directed by Martha Preve. The actors featured in the show are Fernanda Hidalgo, Federico Mallet, Loren
FRIGID New York @ Horse Trade In Association with Something From Abroad Presents HAMLET: LA TELENOVELA
by A.A. Cristi - Jul 10, 2020
Hamlet couldn't possibly get more dramatic...or could it? It couldn't possibly be funny...or could it? Shakespeare and Telenovelas? A match made in heaven? To believe or not to believe it...that is the question...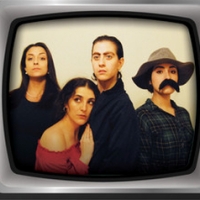 TELENOVELA 101. The New Online Theatre Begins This Weekend
by A.A. Cristi - Jun 24, 2020
Telenovela 101 is a hilarious comedy by Martha Lorena Preve in collaboration with Federico Mallet and Silvana Gonzalez. The company Something From Abroad is going to present the third episode of this play online. For those who did not watch the other episodes, there will be a summary of episode 1 and episode 2 so that they can perfectly follow the plot.