Latest News on Molly Will
Molly Will News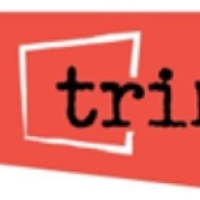 Brown/Trinity Rep MFA Program Presents MR. BURNS, A POST-ELECTRIC PLAY 
by A.A. Cristi - Sep 1, 2022
The Brown University/Trinity Repertory Company MFA Programs in Acting and Directing present Mr. Burns, A Post-Electric Play by Anne Washburn with music by Michael Friedman, directed by Molly Houlahan.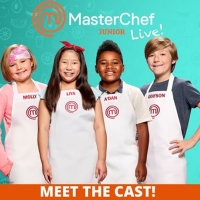 Cast Announced for MASTERCHEF JR. LIVE! at Fisher Theatre
by A.A. Cristi - Jun 24, 2022
Producers of the FOX series MASTERCHEF JUNIOR, have announced the all-new cast for the 2022 MASTERCHEF JUNIOR LIVE! Tour. The 25+ city tour makes a stop in Detroit on September 24, 2022 at the Fisher Theatre.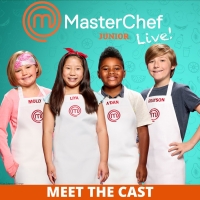 MASTERCHEF JUNIOR LIVE! Announces Cast For The VETS In Providence
by A.A. Cristi - Jun 24, 2022
TCG Entertainment, the leader in live entertainment properties and touring productions, in association with Endemol Shine North America, producers of the FOX series MASTERCHEF JUNIOR, have announced the all-new cast for the 2022 MASTERCHEF JUNIOR LIVE! Tour. 
Molly Knox Ostertag Comes to Q Con Next Weekend
by Stephi Wild - Jun 11, 2022
Molly Knox Ostertag, New York Times bestselling author and illustrator of the acclaimed Witch Boy trilogy, will be a special guest at Q Con - Southern California's newest LGBTQ comic con - on Saturday, June 18 at Fiesta Hall in Plummer Park, 1166 North Vista, West Hollywood, CA. 90064.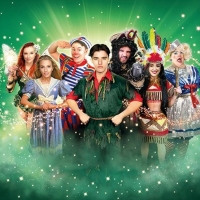 PETER PAN Comes to St. Helens Theatre Royal For Easter
by Stephi Wild - Feb 22, 2022
Hot on the heels of half-term pantomime The Wizard Of Oz, St Helens Theatre Royal has announced the cast for its Easter extravaganza. Peter Pan will entertainment audiences during the Easter holidays. The show is part of the venue's exciting Spring Season 2022 programme. 
Molly Moore Releases New EP 'Escapism'
by Michael Major - Feb 11, 2022
Molly Moore has released her new EP Escapism alongside brand-new single "Vacation." Listen to Escapism now, which sees Molly step into her own to embrace every facet of who she is to find her voice and the light within. The EP also featured previously released tracks "Shy," "Do They?" and "Marco Polo."
Flogging Molly & Violent Femmes Announce Co-Headline Tour Dates
by Sarah Jae Leiber - Jun 22, 2021
The run kicks off September 3 in Maryland Heights, MO and will bring good times and great music to cities from coast to coast, including a show at Pier 17 in New York City on September 21.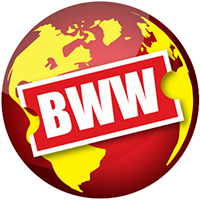 FOR MOLLY Will Be Performed at Columbia School Of The Arts This Month
by Stephi Wild - Jun 11, 2021
For Molly explores the extraordinary four-decade relationship between the poet Mary Oliver and the photographer Molly Malone Cook. Between the East Village and Provincetown, through memories and photographs, the piece offers a portrait of Mary and Molly's romance. The narrative is brought to life in the blurred lines between dream and reality.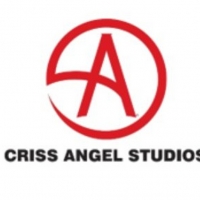 Franco Dragone and Criss Angel Partner on Revolutionary New Project
by Chloe Rabinowitz - Feb 15, 2021
The first partnership between Dragone's theatrics and Criss Angel Studios "is incredibly exciting and I believe our first venture will be groundbreaking," said Angel. Slated to open later in 2021, Mr. Smiles & Molly will be an Interactive Immersive Euphoria.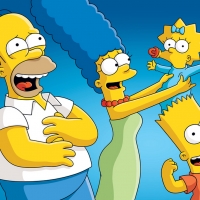 White Actors Will No Longer Voice Characters of Color on THE SIMPSONS and FAMILY GUY
by Stephi Wild - Jun 27, 2020
The Simpsons creators have announced that white actors will no longer voice characters of color on the long-running animated series.
Molly Will Videos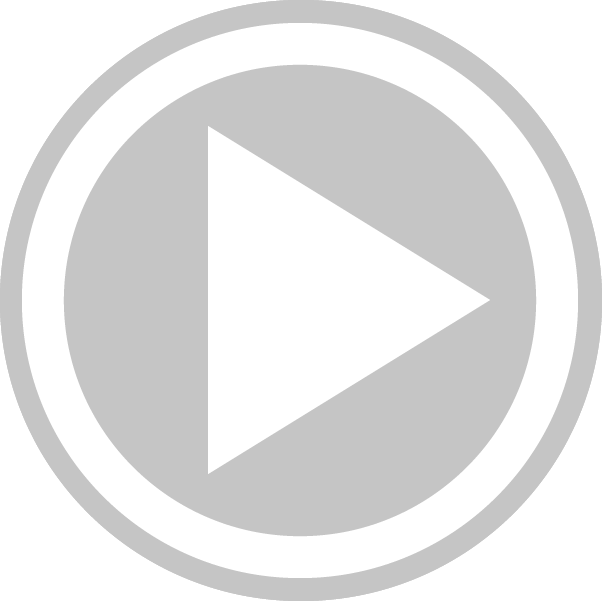 VIDEO: HAMILTON's Euan Morton Spends the Day with Performing Arts Students
by Stage Tube - Apr 13, 2018
On Tuesday, February 27th The Ethical Community Charter School (TECCS in Jersey City) received a very special visit from Tony nominated actor Euan Morton who plays King George lll in Hamilton on Broadway!