Latest News on Marcus Martin
Latest News on Marcus Martin
Marcus Martin News
CO/LAB Theater Group Announces CO/LABARET: A NIGHT IN OZ
by Chloe Rabinowitz - Apr 6, 2022
CO/LAB Theater Group will present its signature benefit concert, CO/LABaret, on Monday, April 11 at 7 PM ET at the Green Room 42 (570 10th Avenue) and also streaming live online
MOTOWN: THE ESSENTIALS Virtual Concert Will Be Presented By Treston J Henderson Productions Next Week
by Stephi Wild - May 30, 2021
Treston J Henderson Productions is proud to announce their next virtual concert, 'Motown: The Essentials'. Streaming on Treston J Henderson Production's Facebook Live: June 6, 2021, 7:30 PM EST.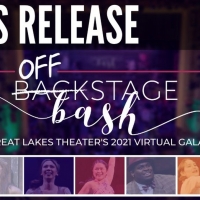 Cleveland's Classic Company Announces OFFSTAGE BASH - GREAT LAKES THEATER'S 2021 VIRTUAL GALA
by A.A. Cristi - Apr 1, 2021
The event will be an evening full of entertainment featuring a virtual performance full of songs and stories from Great Lakes Theater alumni, an interactive trivia game, and visits from a few surprise guests.
10 Student Blogs to Check Out This Week, February 13-19, 2021
by Taylor Brethauer-Hamling - Feb 19, 2021
Our student bloggers write about how they're coping with the current global health crisis, give insight on their school's performing arts programs, share their opinions on the latest theater news, and so much more.
BWW Blog: Marcus Martin - Gifted Beyond the Stage
by Student Blogger: Isabella Schiavon - Feb 11, 2021
I have no doubt you'll soon hear his name in the industry (maybe playing one of his dream roles as the Genie in Aladdin or Hercules Mulligan in Hamilton). But for now, you can listen to his podcast and follow his very inspirational Instagram page!
Titan Theatre Company Opens A CHRISTMAS CAROL Tonight
by Stephi Wild - Dec 21, 2020
Titan Theatre Company opens its beloved Holiday Tradition, A CHRISTMAS CAROL tonight! The company will be presenting a 70 minute benefit reading of the Dickens' novella virtually this year instead of it's annual Award-Winning Musical adaptation due to COVID-19 restrictions.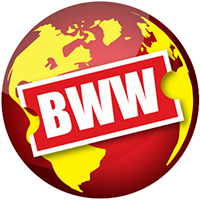 Cleveland's Classic Company Announces THE SNOW MUST GO ON â€" A VIRTUAL HOLIDAY CABARET FUNDRAISER
by Stephi Wild - Nov 25, 2020
Great Lakes Theater (GLT), in partnership with Idaho Shakespeare Festival (ISF) and Lake Tahoe Shakespeare Festival (LTSF) will present The Snow Must Go On – A Virtual Holiday Cabaret Fundraiser on Sunday, December 20, 2020 at 7:30 PM EST. A merry ensemble of artists will share festive songs and stories that will bring comfort and joy straight to patron's homes this holiday season.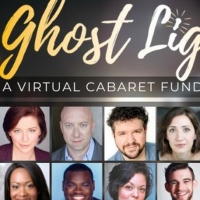 Cleveland's Classic Company Announces GHOST LIGHT â€" A VIRTUAL CABARET FUNDRAISER
by A.A. Cristi - Sep 23, 2020
Great Lakes Theater (GLT) will present Ghost Light a?" A Virtual Cabaret Fundraiser on Saturday, October 24, 2020 at 7:30 PM.
Photo Flash: First Look at Great Lakes Theater's JULIUS CAESAR
by Stephi Wild - Oct 6, 2019
Great Lakes Theater (GLT) will commence its 2019-20 season at the Hanna Theatre, Playhouse Square with a Fall Repertory that features the Tony-winning Broadway musical classic, The Music Man and Shakespeare's epic political tragedy, Julius Caesar. The productions will be performed in rotating repertory September 27 – November 10, 2019. Victoria Bussert will direct The Music Man and Julius Caesar will be directed by Sara Bruner. The Music Man (Book, Music and Lyrics by Meredith Willson / Story by Meredith Willson and Franklin Lacey) is presented through special arrangement with MUSIC THEATRE INTERNATIONAL (MTI). All authorized performance materials are also supplied by MTI, www.MTIShows.com.
BWW Review: THE MUSIC MAN Gets Fresh, Dynamic, Engaging Production at GLT
by Roy Berko - Sep 29, 2019
We are in the midst of 'The Music Man' blizzard. In the last year, Porthouse Theatre and The Shaw Festival have done the show, and a Broadway production starring Hugh Jackman as Harold Hill, will begin performances on October 15, 2020. Two-time Tony Award-winning superstar, Sutton Foster, will co-star as Marian the librarian. The production will be directed by four-time Tony Award winner, Jerry Zaks, with choreography by Tony Award winner Warren Carlyle.